Hello There.
please login to your account to see what's inside
Lost Something?
please enter your email & then check it to retrieve a password reset
Make An Account!
check ze box for updates, specials, pop-ups, and new piercing & welding dates.
Back Order
We're out right now but we're happy to make one just for you! Expect 6-8 weeks for delivery.
FREE CONTIGUOUS US SHIPPING
STORE
jewelry is the only art in the world that's permanently impermanent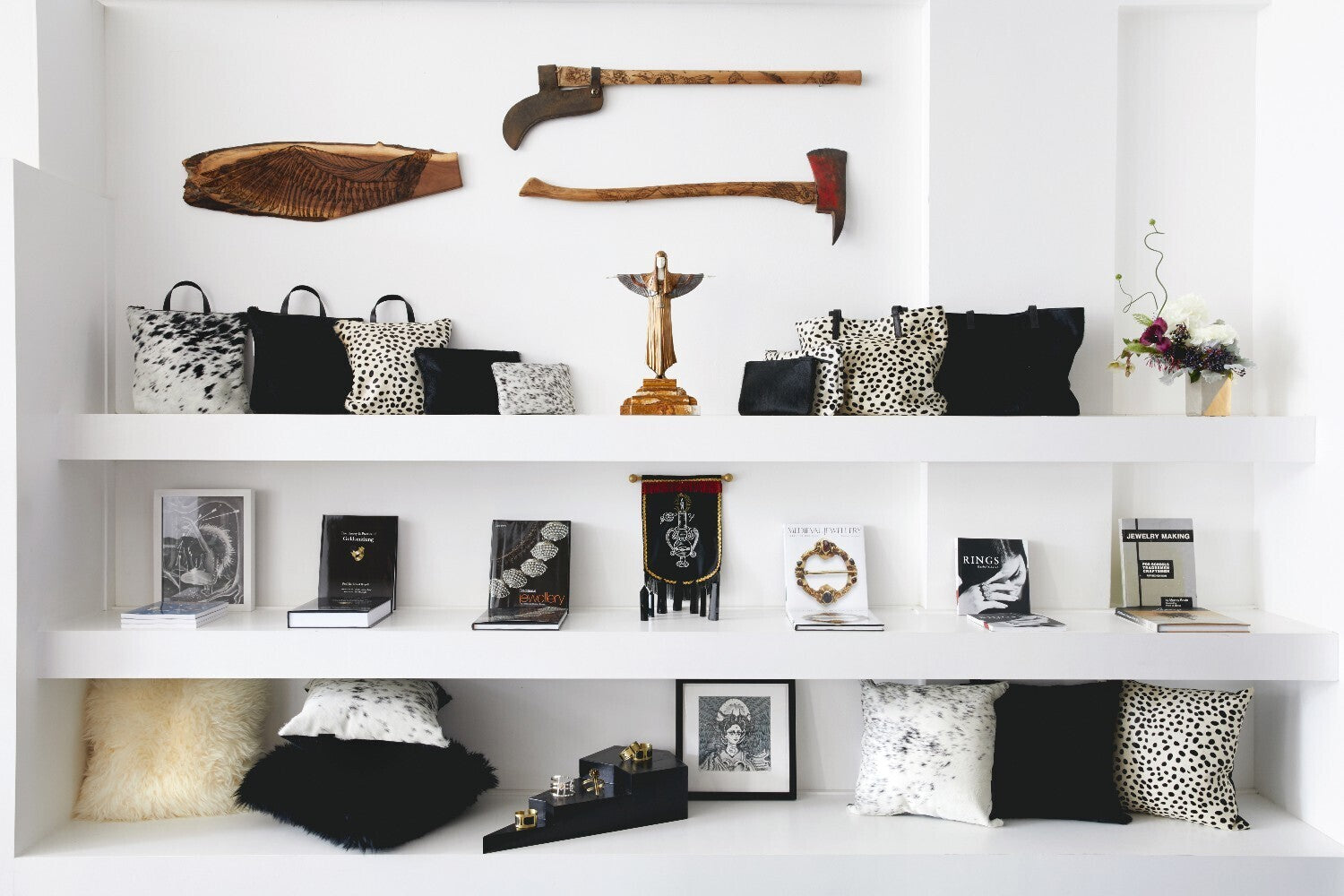 Hi everybody, it's Marie. I own Fiat Lux Mission, Fiat Lux Fillmore, and Rose Gold's Tattoo & Piercing. I moved to San Francisco from St. Louis via Japan and Chicago in 1998. In 2002 I opened my first jewelry shop & tattoo studio. I wrote my college thesis on the patron arts, and I've been making jewelry in one form or another for going on twenty years, hammering it out on my kitchen table back in the day, now at my bench in our six-bench studio in the back of our Mission Spot's storefront.
In February 2011 I found a tiny little space on a mistreated block on the outskirts of San Francisco's Mission District, and I opened Fiat Lux. In 2016 we moved to our current Mission Spot, and in March 2021 I opened Fiat Lux Fillmore. All of the shops, including Rose Gold's Tattoo & Piercing, include small, to-the-point collections of work from my favorite artists, including our own work, plus our Mission spot is a working studio space, so you can see how it's made for yourselves.
Our collections are driven by my belief that repetition with small but significant variations is the foundation of making strong classics that last generations in style, form & content. The power of the shops lies in illuminating mysteries that connect a particular stone or a shape or a theme with a particular person in a particular time. It's this finitude in jewelry that has drawn me in, because apart from tattooing jewelry is the only art in the world that's permanently impermanent, meant to be on a person's body always but only till the end.
We have a great team across two different locations to make this all happen, from our incredible client relations team to our wonderful production teams. Reach me anytime at marie@fiatluxsf.com if you want to drop a line. See you on the other side!