Hello There.
please login to your account to see what's inside
Lost Something?
please enter your email & then check it to retrieve a password reset
Make An Account!
check ze box for updates, specials, pop-ups, and new piercing & welding dates.
Back Order
We're out right now but we're happy to make one just for you! Expect 6-8 weeks for delivery.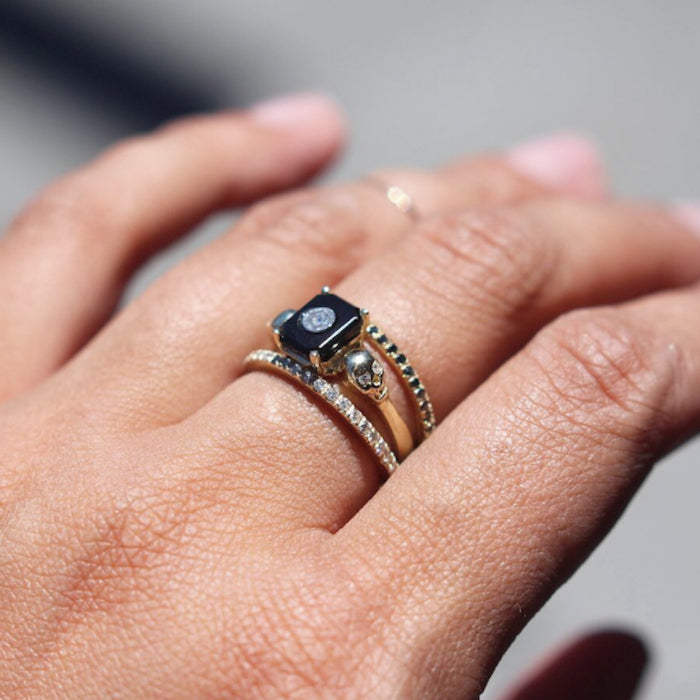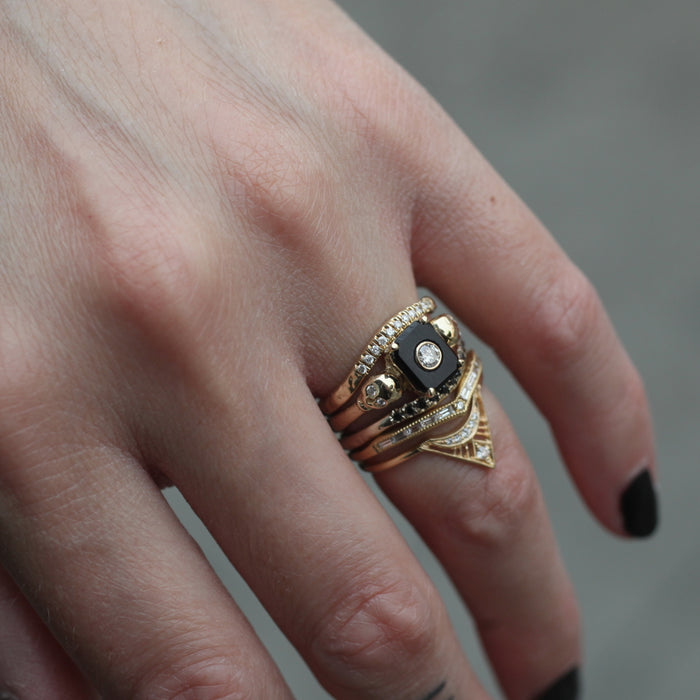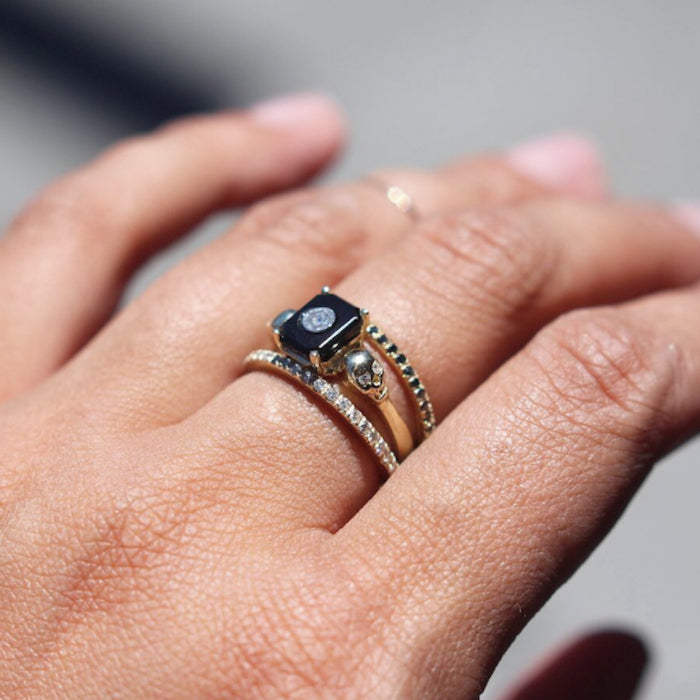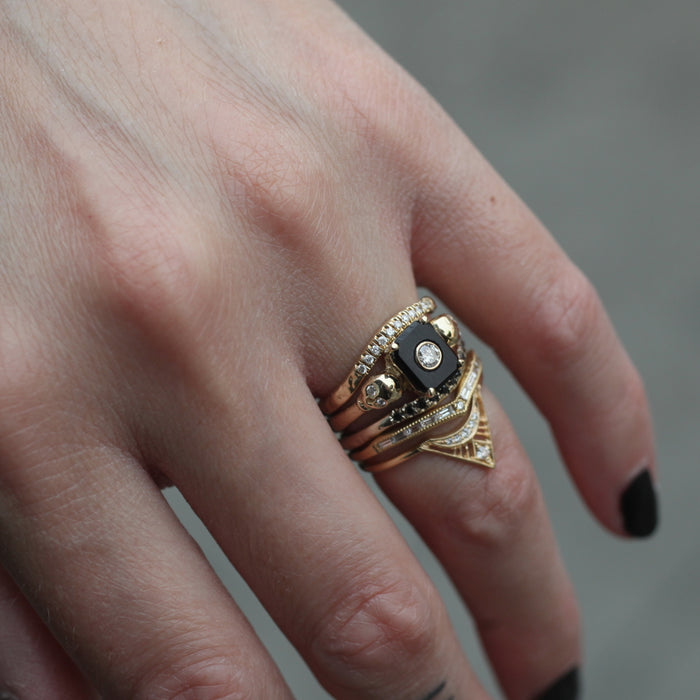 Diamond & Onyx Skulls Ring
$1,680.00
Theyyyy're back! We just received our Very Limited Annual Run of Margaret Cross's infamous Diamond & Onyx Skulls Ring, a single beam of light in darkest depth, an indication that life's brief flicker carries on, somehow, for all of us.
Exclusive to Fiat Lux, with a 3mm white diamond set in onyx, held aloft by two skulls with diamonds in their eyes. Made just for us in solid 14k gold by Margaret Cross in her Brooklyn Studio.
Please leave your size in the checkout notes (click "add note" to save)! We will resize your selection within 2-3 weeks.
14k Yellow Gold
14k Rose Gold
14k White Gold