Hello There.
please login to your account to see what's inside
Lost Something?
please enter your email & then check it to retrieve a password reset
Make An Account!
check ze box for updates, specials, pop-ups, and new piercing & welding dates.
Back Order
We're out right now but we're happy to make one just for you! Expect 6-8 weeks for delivery.
FREE CONTIGUOUS US SHIPPING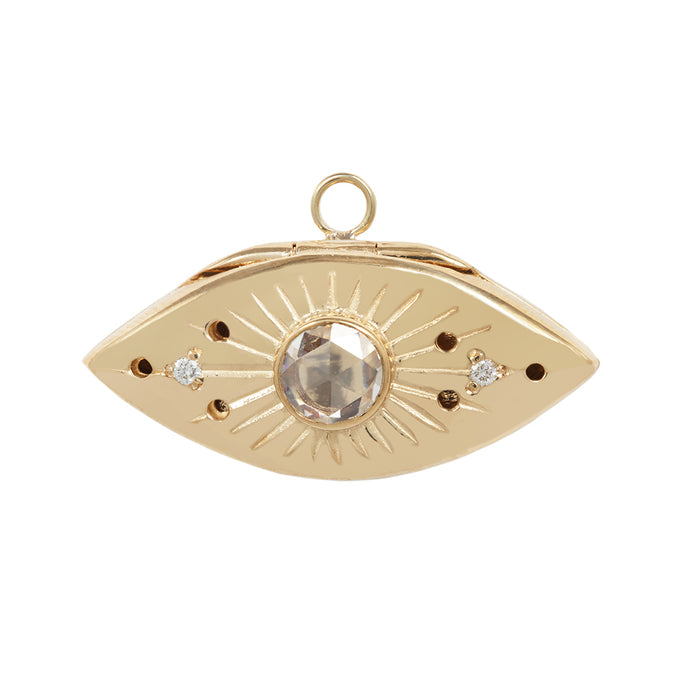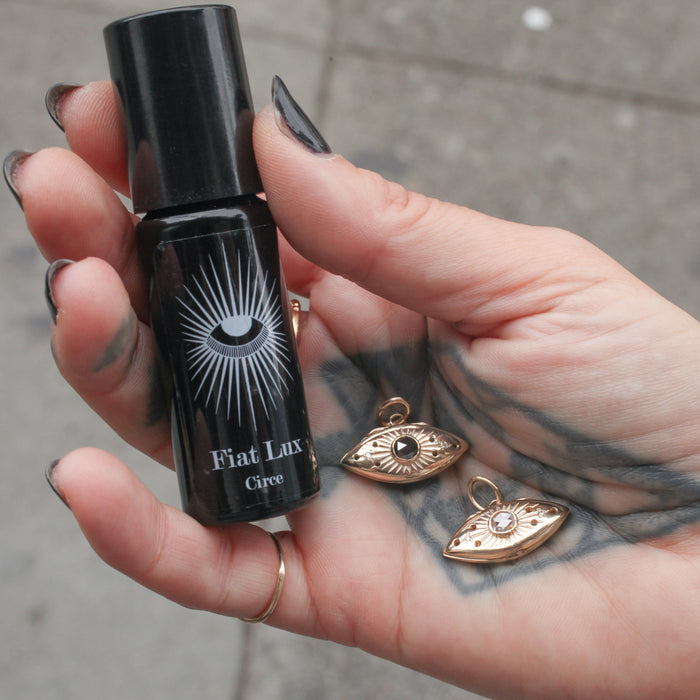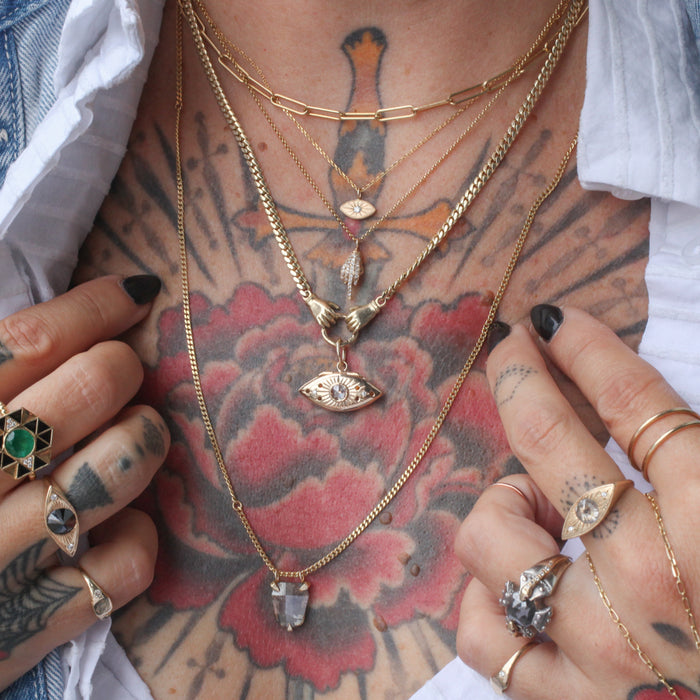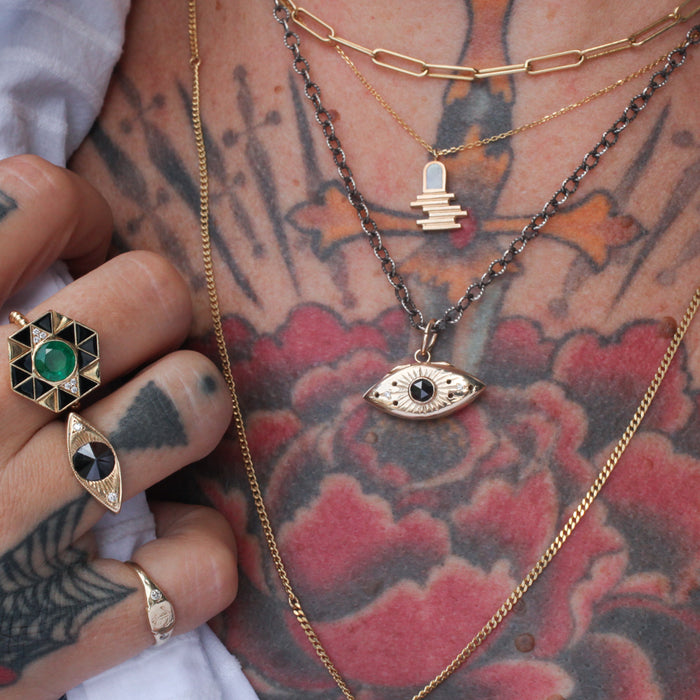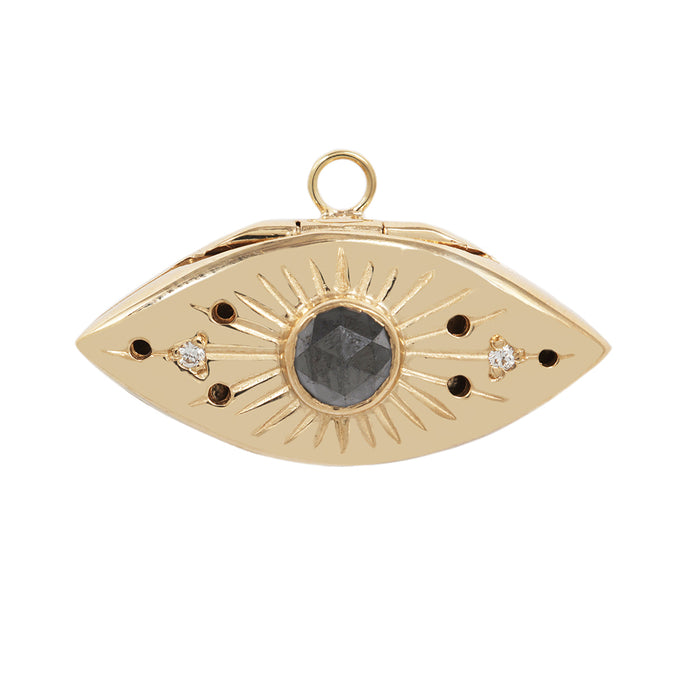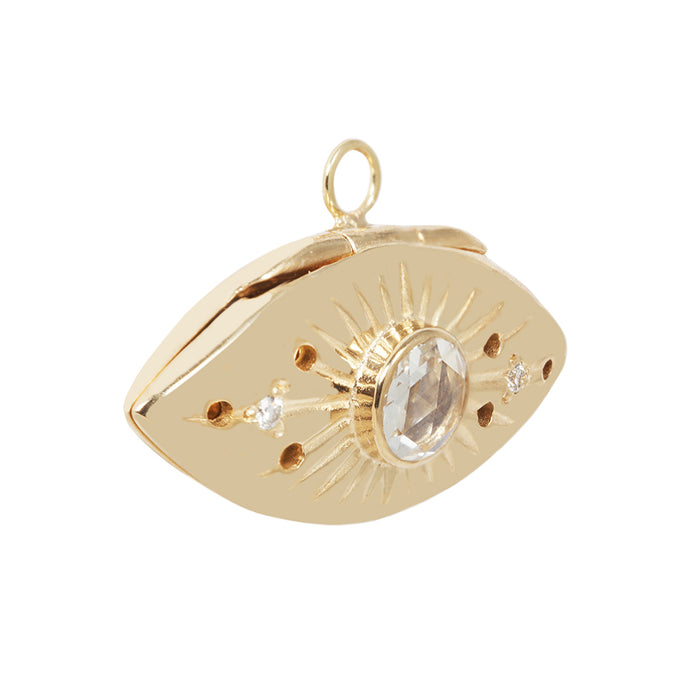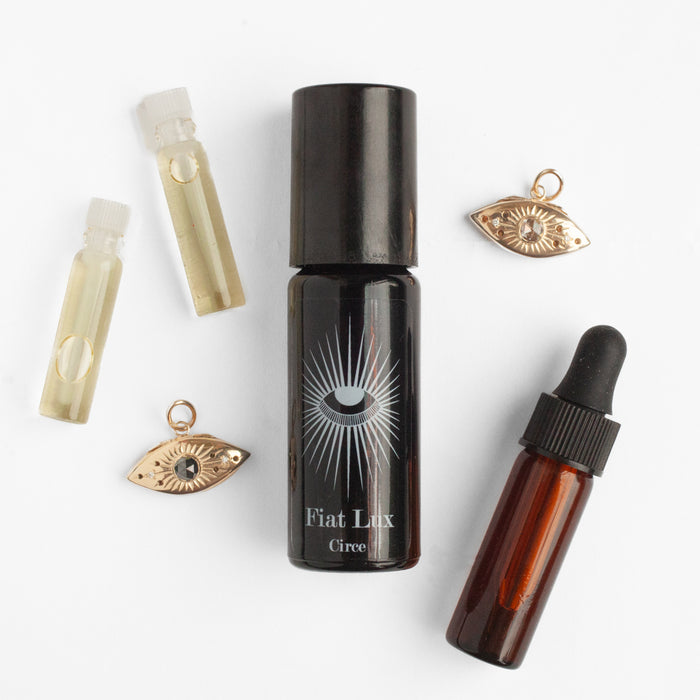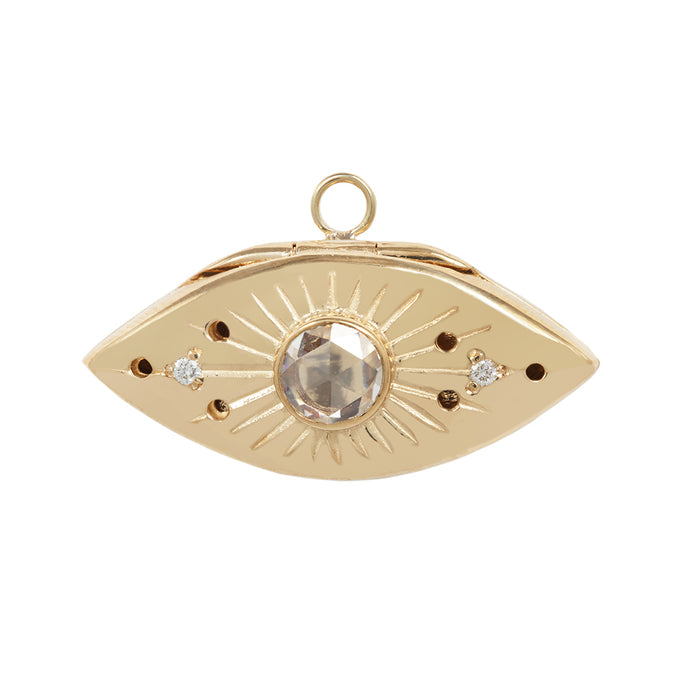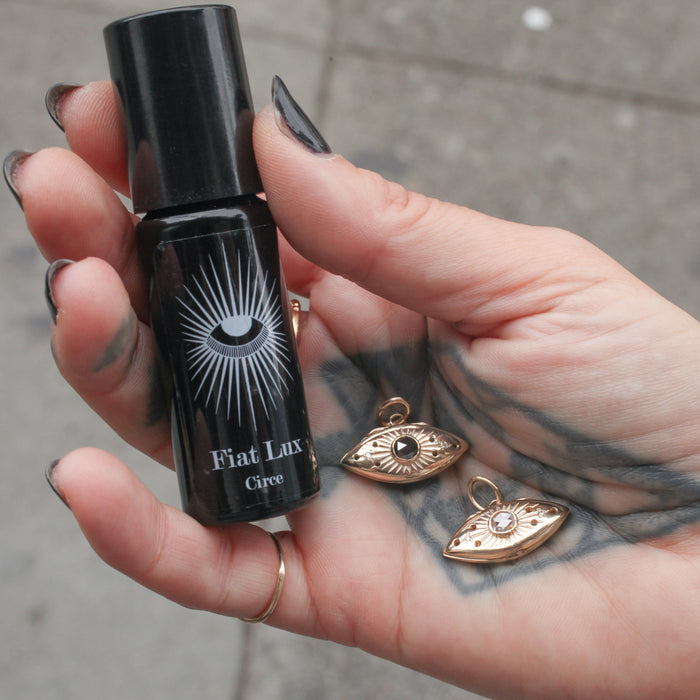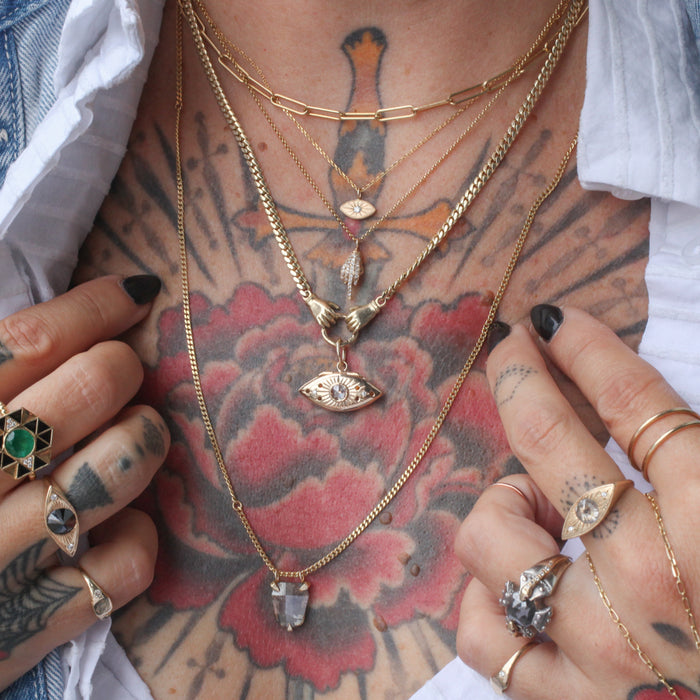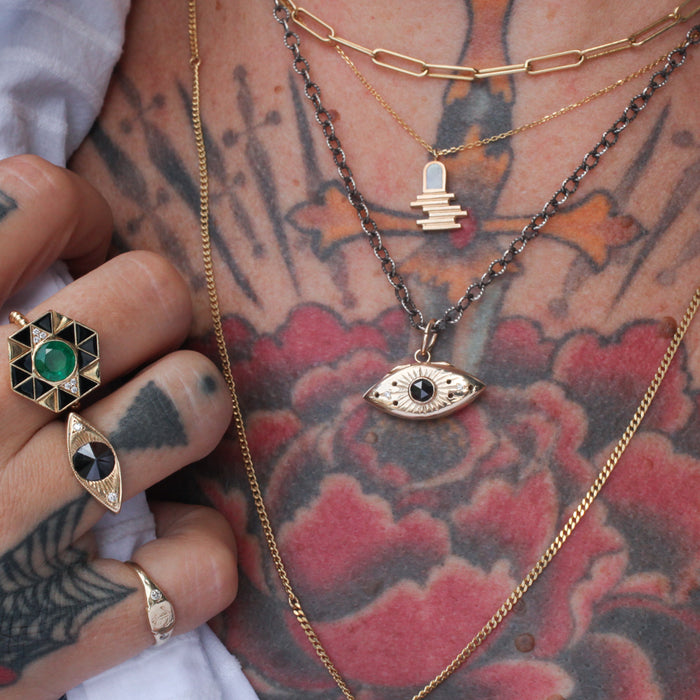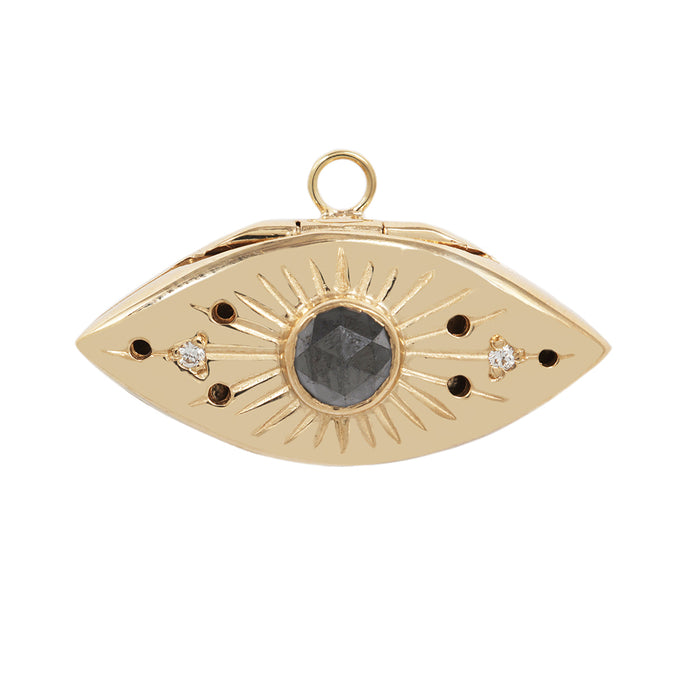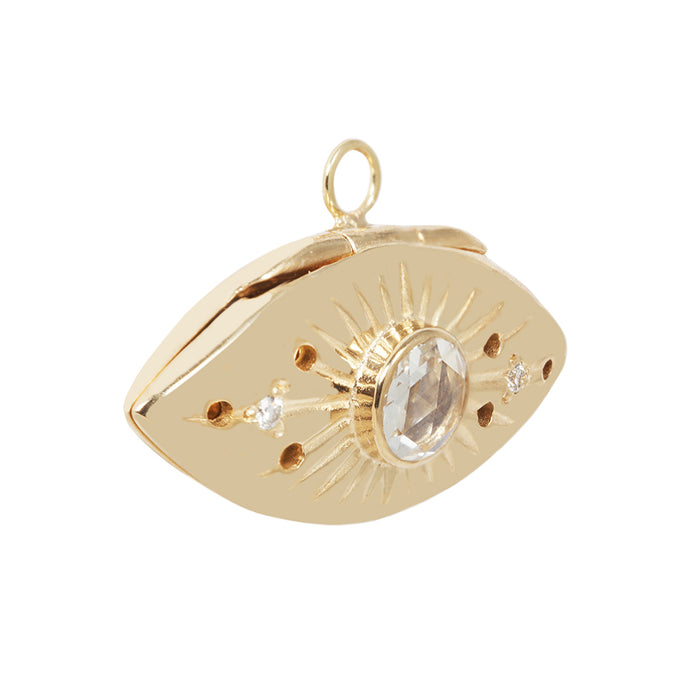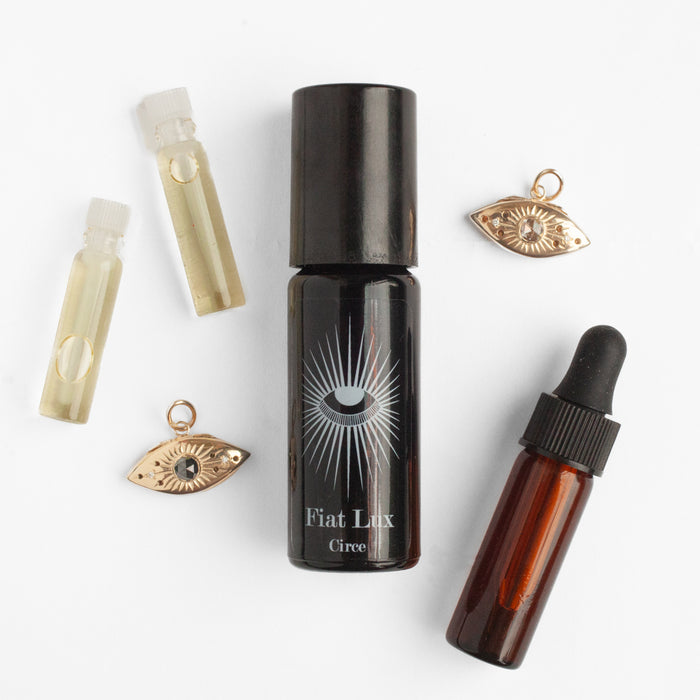 Circe Perfume
$7.00 - $2,185.00
In ancient lore Circe /kírkε/, daughter of the Ocean Nymph Perse, finds her power through her connection to an island of rich earth in the middle of the sea, banished there alone by her father the Titan Helios. In exile, Circe finds her power, witchcraft, what the ancients called pharmaka, the ability to heal or destroy with scent & incantation, ritual through flora. Circe, the new scent from world-renowned boutique perfumer Yosh and Fiat Lux, is unique like its namesake, with Labdanum, Oud & Amberwood surrounded by Seaweed & Salt, an incantation that conjures the power inside.

The scent is built around Labdanum, from the Cistus flower that grows on the rocky Mediterranean coast, used in herbal medicine since antiquity. Circe is limited edition & available only at Fiat Lux in-stores & online.

The 10ml perfume oil rollerball is perfect for your vanity, at your desk, or reapplying on the go. The special edition jewelry set includes a 1 dram dropper bottle of Circe perfume oil & a solid 14k gold Third Eye vinaigrette pendant that opens to a star set white diamond inside where you can place a small cotton sponge or sentimental fabric to saturate with drops of Circe. The hand pierced holes along each side of the white or black diamond pupil allow Circe to waft out as you wear it close to your heart. The pendant can also be worn as a locket to hold a small photo, pressed flower or lock of hair from a loved one. Each pendant is handmade in the Fiat Lux SF Studio.

These items are final sale.
Click here to discover the Fiat Lux Poseidon Perfume.
1ml Sample
10ml Rollerball
Perfume & 14k Yellow Gold Black Diamond Vinaigrette Locket Pendant Set
Perfume & 14k Yellow Gold White Diamond Vinaigrette Locket Pendant Set
Perfume & 14k Rose Gold Black Diamond Vinaigrette Locket Pendant Set
Perfume & 14k Rose Gold White Diamond Vinaigrette Locket Pendant Set
Perfume & 14k White Gold Black Diamond Vinaigrette Locket Pendant Set
Perfume & 14k White Gold White Diamond Vinaigrette Locket Pendant Set