Hello There.
please login to your account to see what's inside
Lost Something?
please enter your email & then check it to retrieve a password reset
Make An Account!
check ze box for updates, specials, pop-ups, and new piercing & welding dates.
Back Order
We're out right now but we're happy to make one just for you! Expect 6-8 weeks for delivery.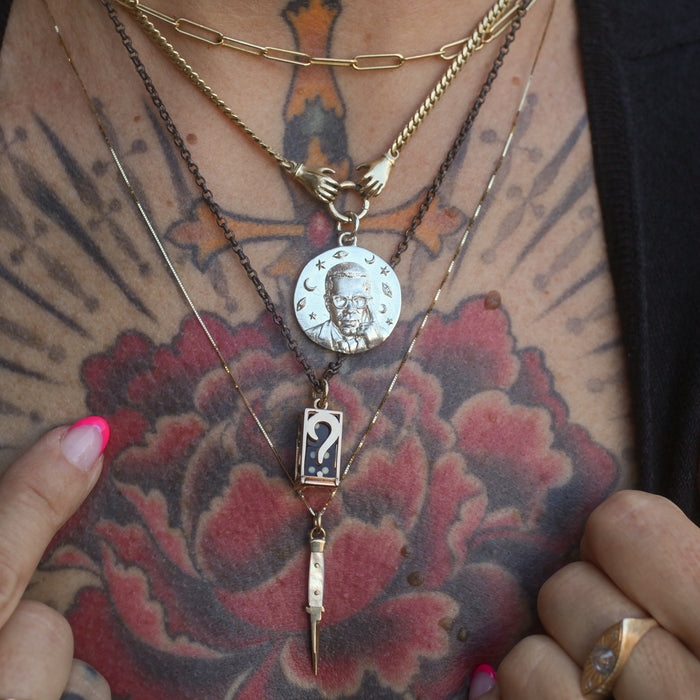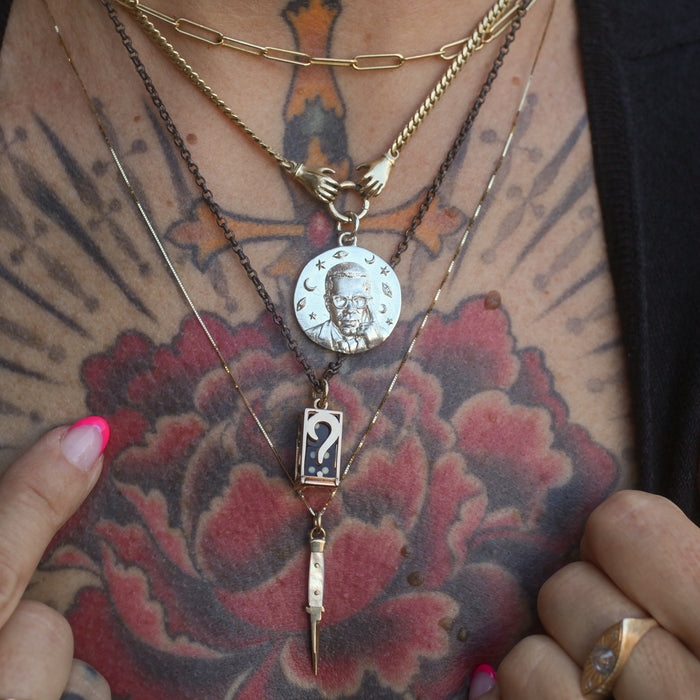 X Medallion
$96.00
Of the last name he gave to himself, Malcolm X wrote that "my 'X' replaced the white slavemaster name of 'Little' which some blue-eyed devil named Little had imposed upon my paternal forebears," a hard but necessary truth for all to hear. Handmade by Sewit Sium in Brooklyn, a sterling silver pendant measuring 24mm bearing his likeness as a direct way to remind ourselves that the work will never be done.