Hello There.
please login to your account to see what's inside
Lost Something?
please enter your email & then check it to retrieve a password reset
Make An Account!
check ze box for updates, specials, pop-ups, and new piercing & welding dates.
Back Order
We're out right now but we're happy to make one just for you! Expect 6-8 weeks for delivery.
FREE CONTIGUOUS US SHIPPING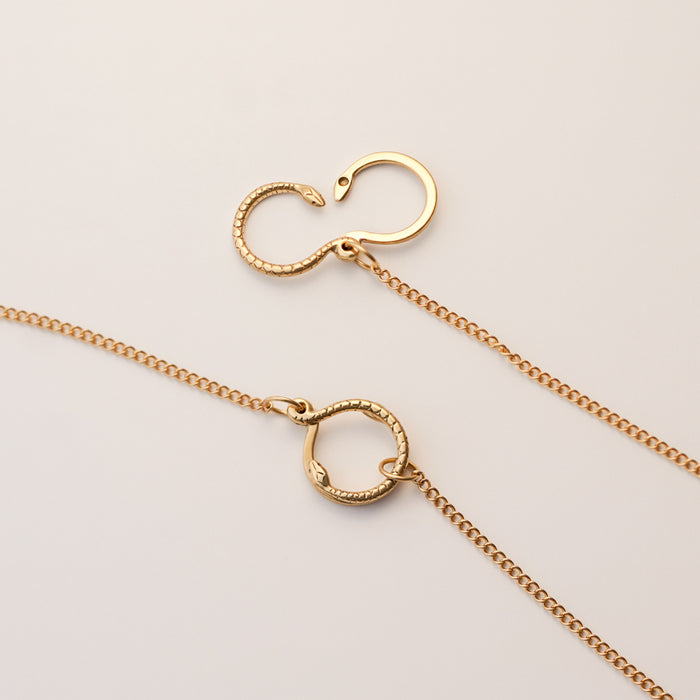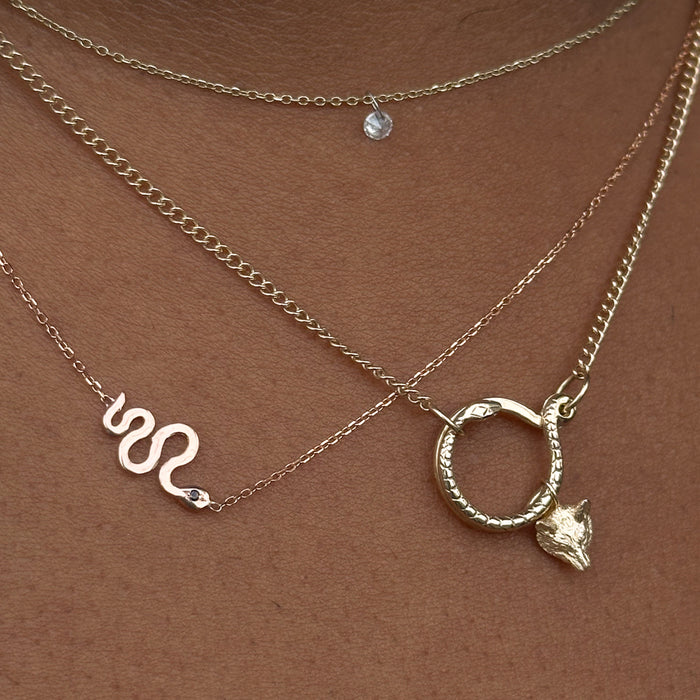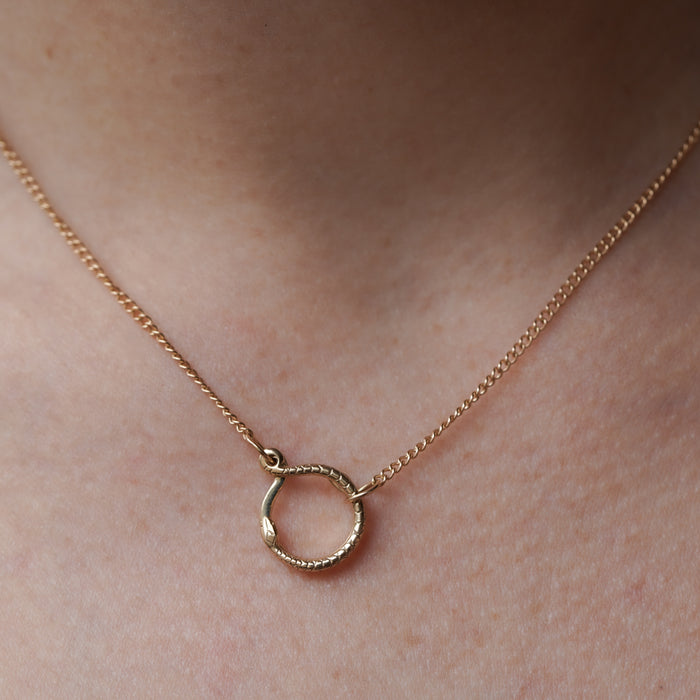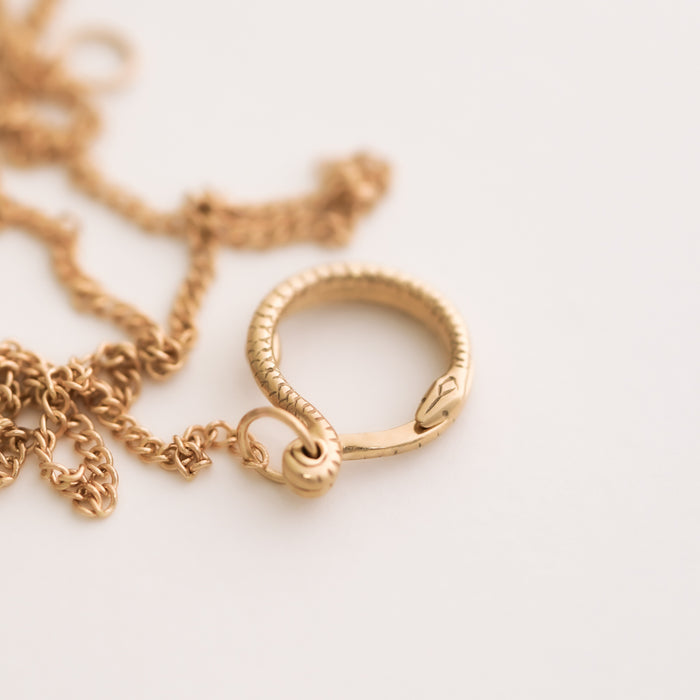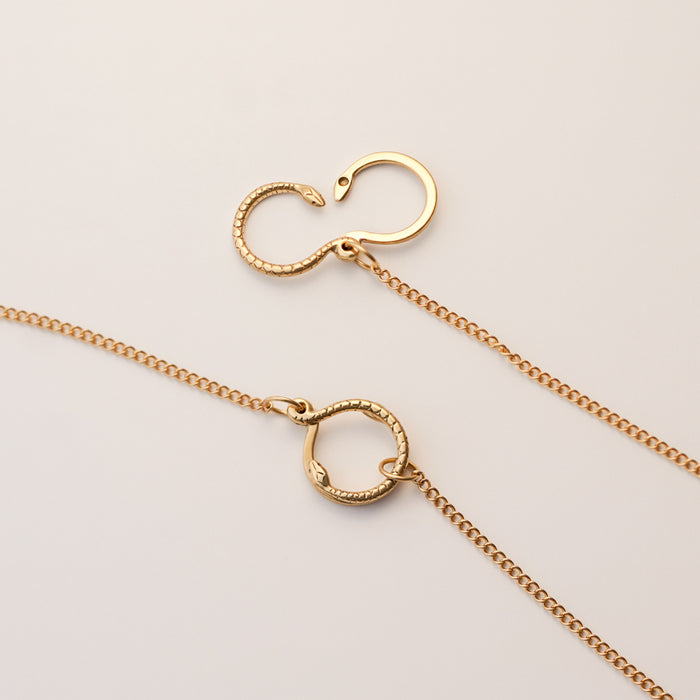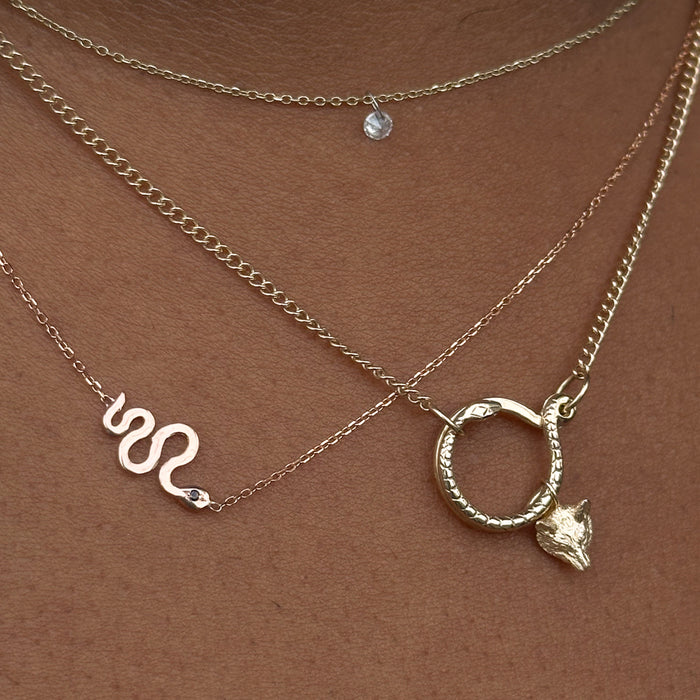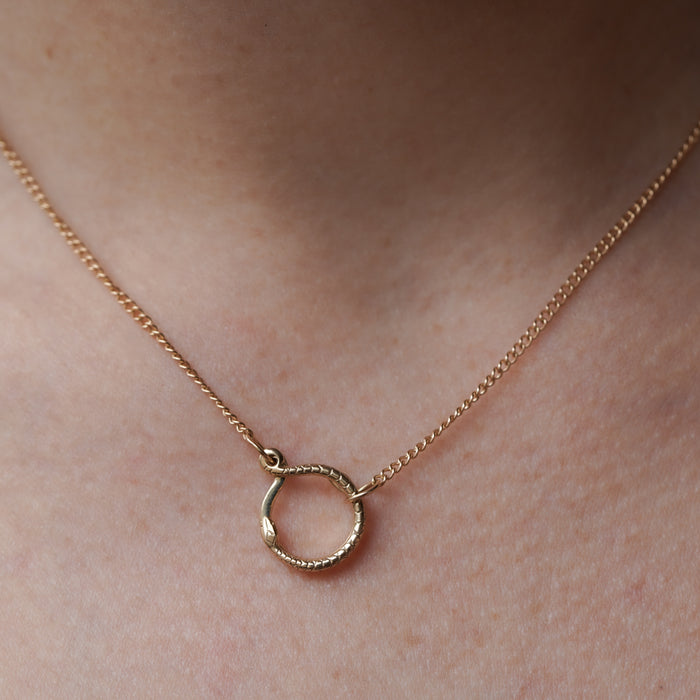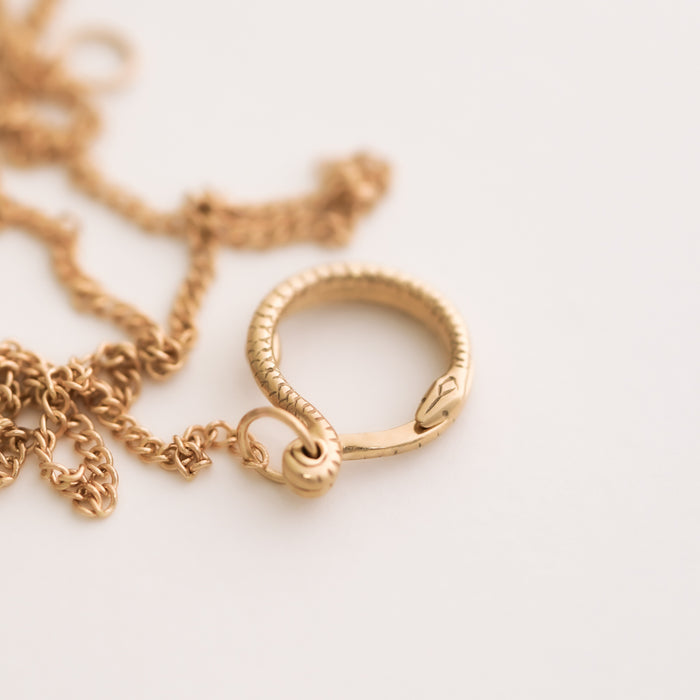 Snake Clasp
$480.00 - $880.00
Two smoothly engraved snakes hinged at the tail to slide open and close as a functional clasp, pendant holder, and modern ouroboros. Available on a 16" or 18" curb chain or as a solo clasp charm holder. Handmade in 14k yellow gold by Megan McGuinn in her San Francisco Studio.