Hello There.
please login to your account to see what's inside
Lost Something?
please enter your email & then check it to retrieve a password reset
Make An Account!
check ze box for updates, specials, pop-ups, and new piercing & welding dates.
Back Order
We're out right now but we're happy to make one just for you! Expect 6-8 weeks for delivery.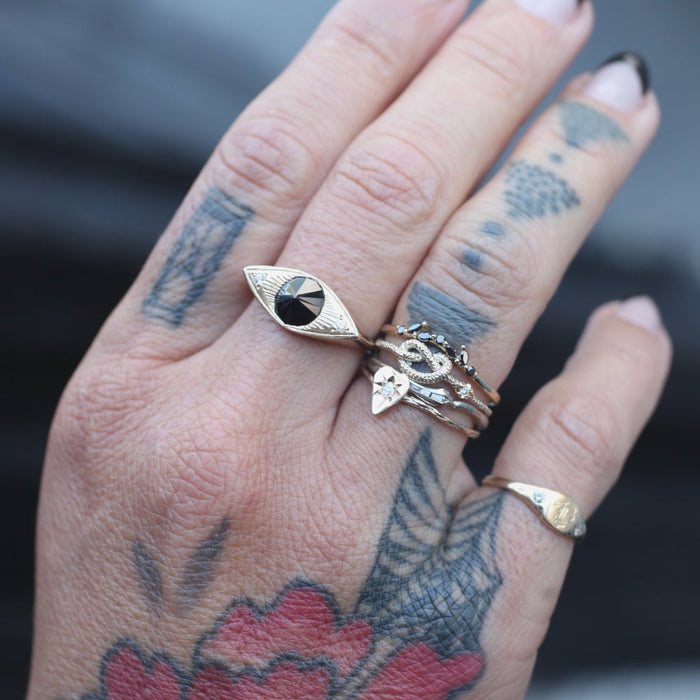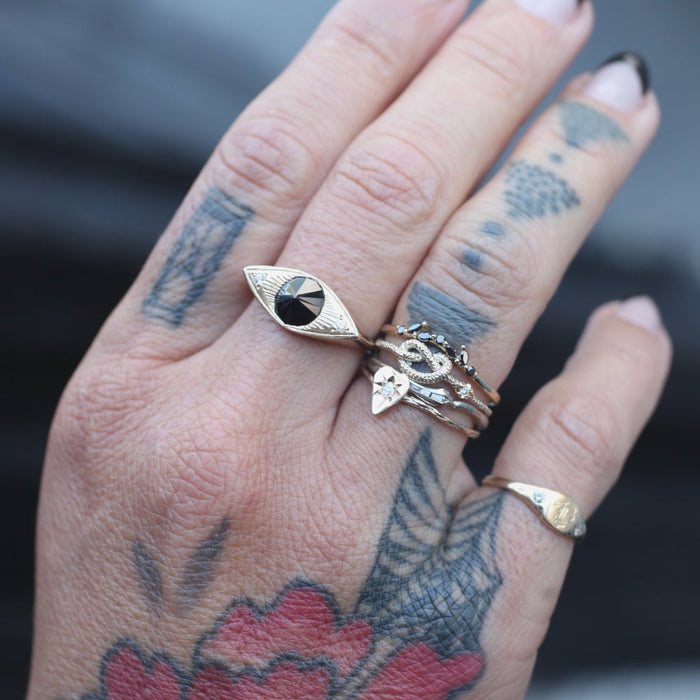 Pretzel Snake
$480.00
Truly love at first bite (sorry couldn't resist). A criss-cross between a desert garden snake and a New York deli, two ideas that, separately, are fairly benign, but when combined have all the ebullience you expect from Japan's Rusty Thought. A little tongue-in-cheek, a lot thoughtful, handmade in his Tokyo Studios in 10k yellow gold with a black or white diamond in the snake's head.
White Diamond
Black Diamond
Size