Hello There.
please login to your account to see what's inside
Lost Something?
please enter your email & then check it to retrieve a password reset
Make An Account!
check ze box for updates, specials, pop-ups, and new piercing & welding dates.
Back Order
We're out right now but we're happy to make one just for you! Expect 6-8 weeks for delivery.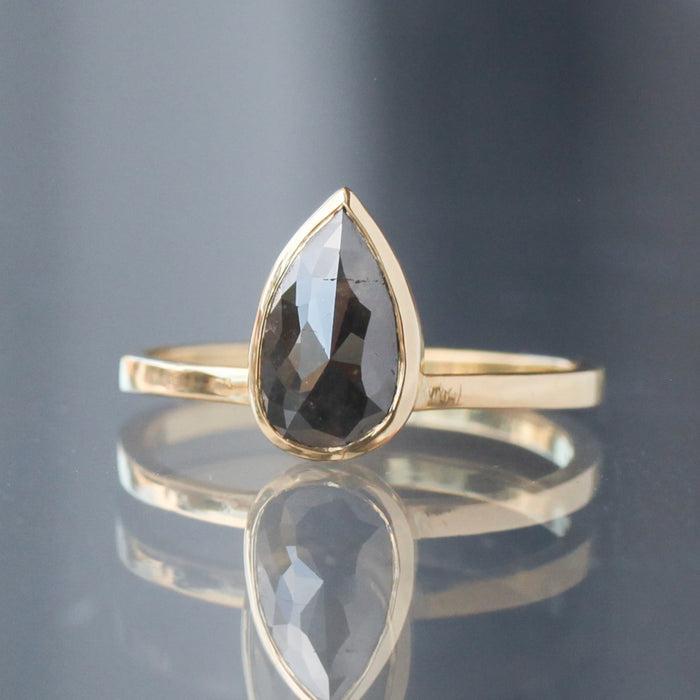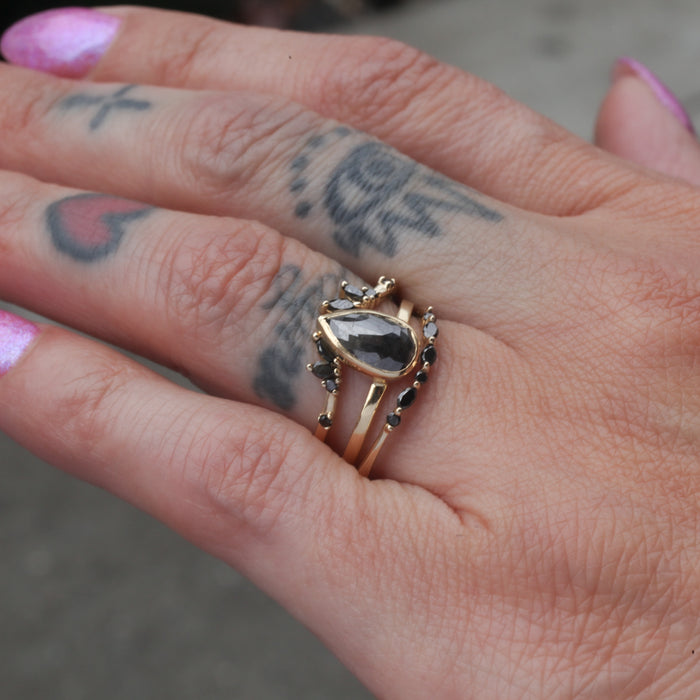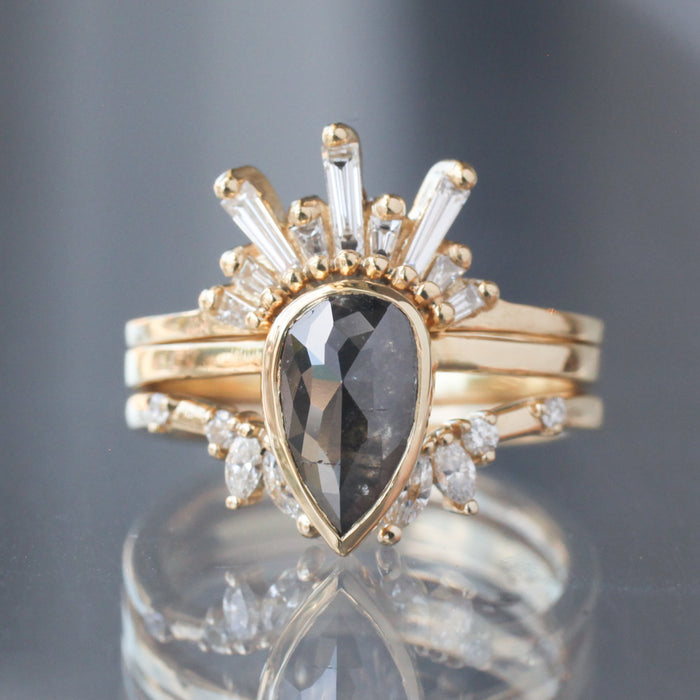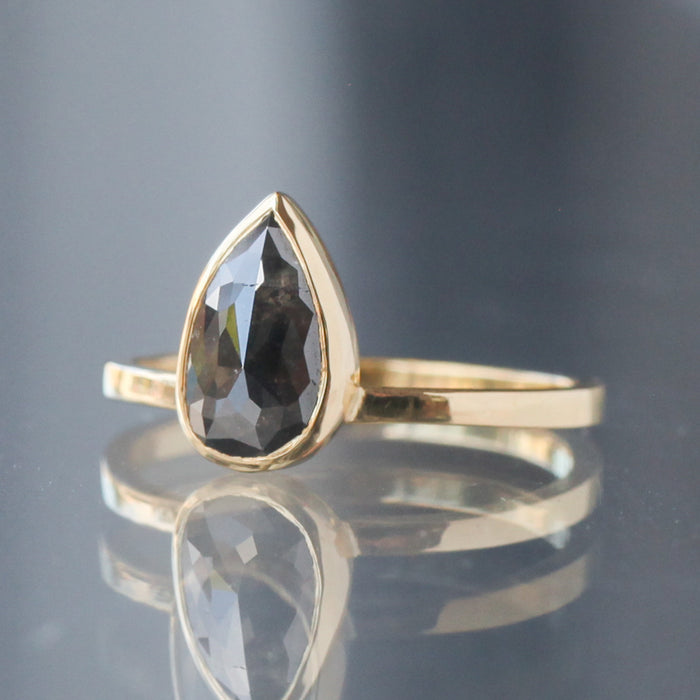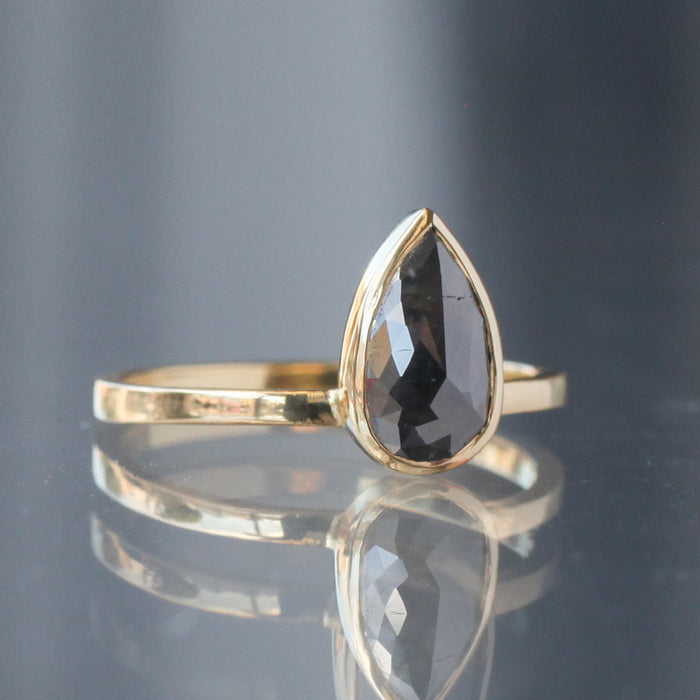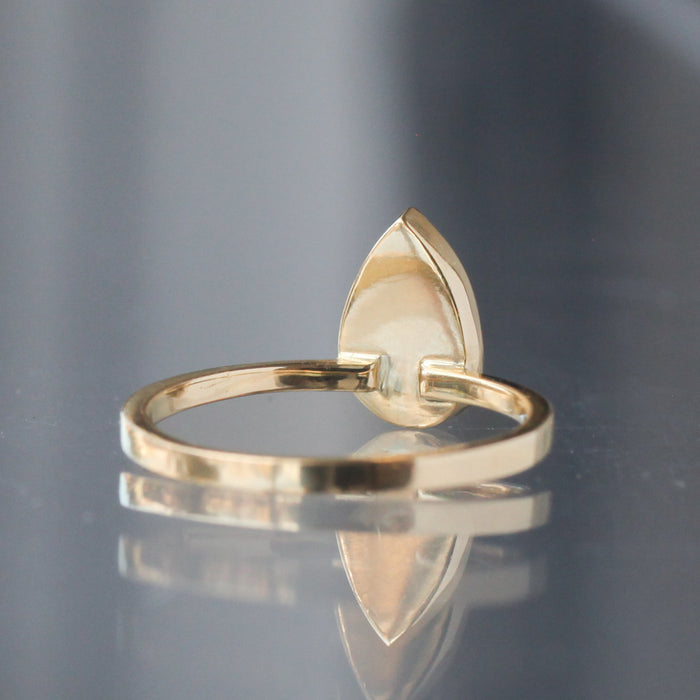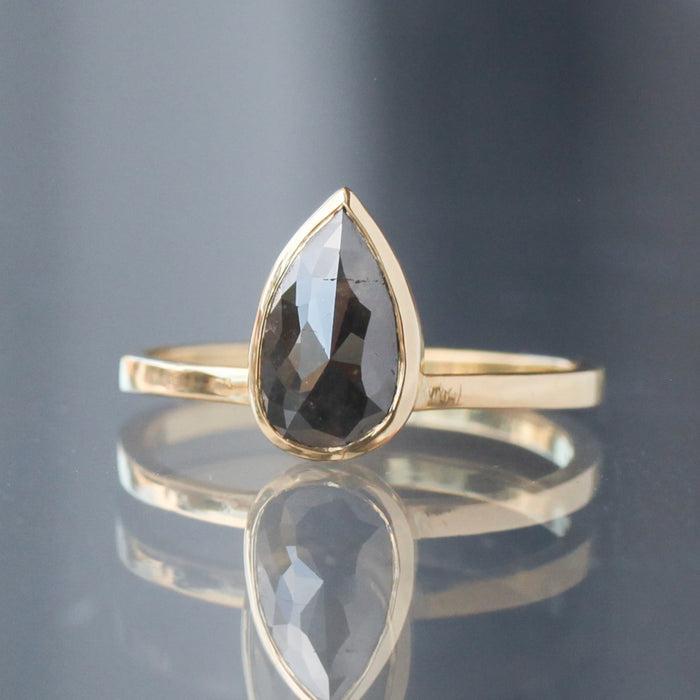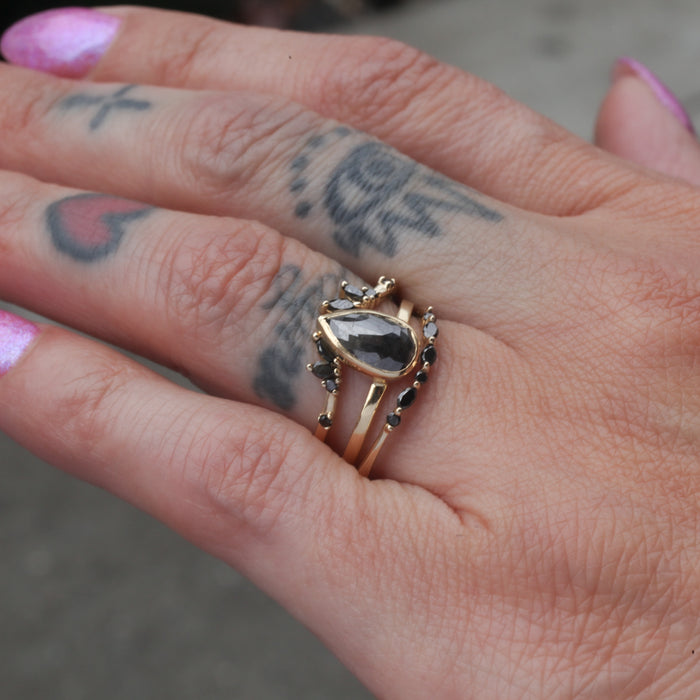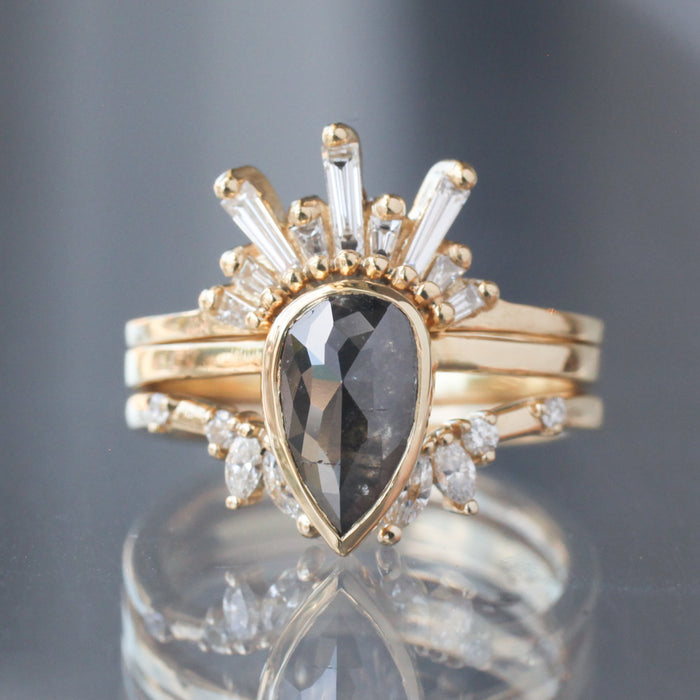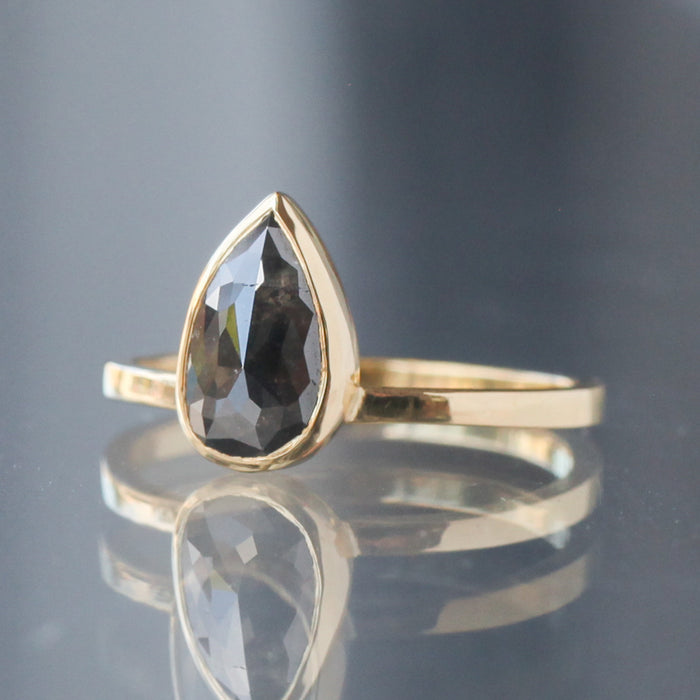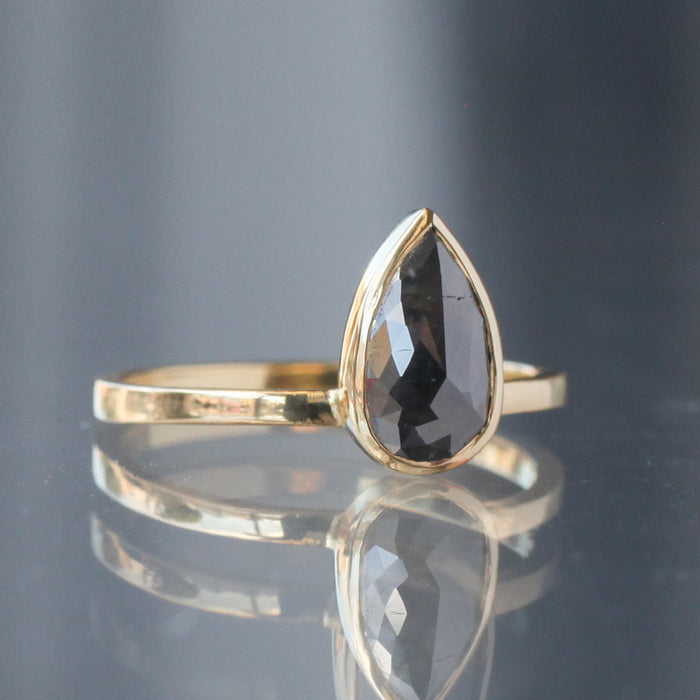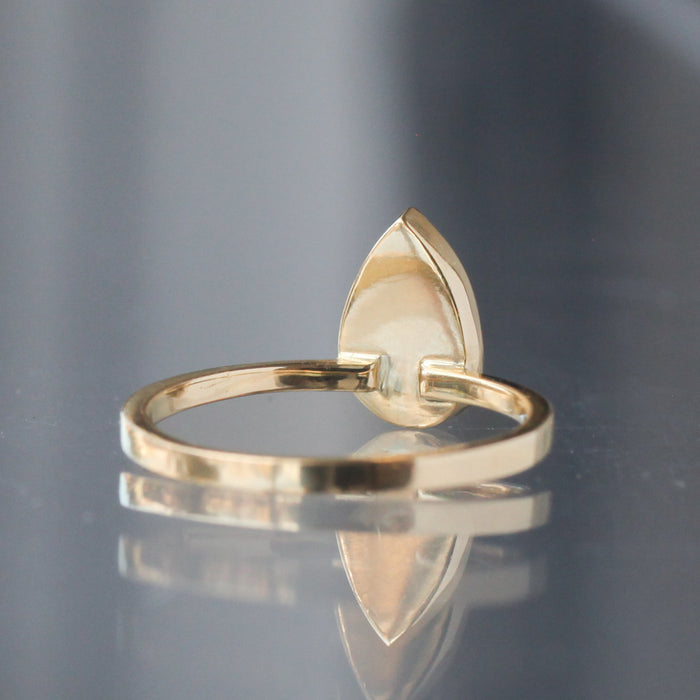 Black Diamond Rose Cut Cor
$1,655.00
Harkening back to the days when a pear represented your heart and intentions, a bezel set solitaire ever so slightly raised from the band to stack snugly with a Long Meridian band and form a flaming heart. One of a kind with a rose cut black diamond (.9ct) set in 18k yellow gold, handmade in our SF Studio.
Currently a size 5.75 and resizable, so please leave your size in the checkout notes (click "add note" to save)!