Hello There.
please login to your account to see what's inside
Lost Something?
please enter your email & then check it to retrieve a password reset
Make An Account!
check ze box for updates, specials, pop-ups, and new piercing & welding dates.
Back Order
We're out right now but we're happy to make one just for you! Expect 6-8 weeks for delivery.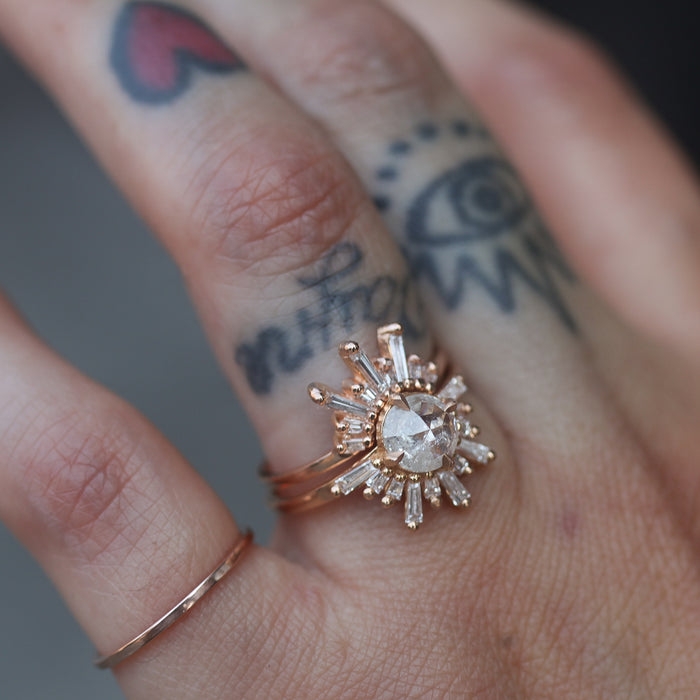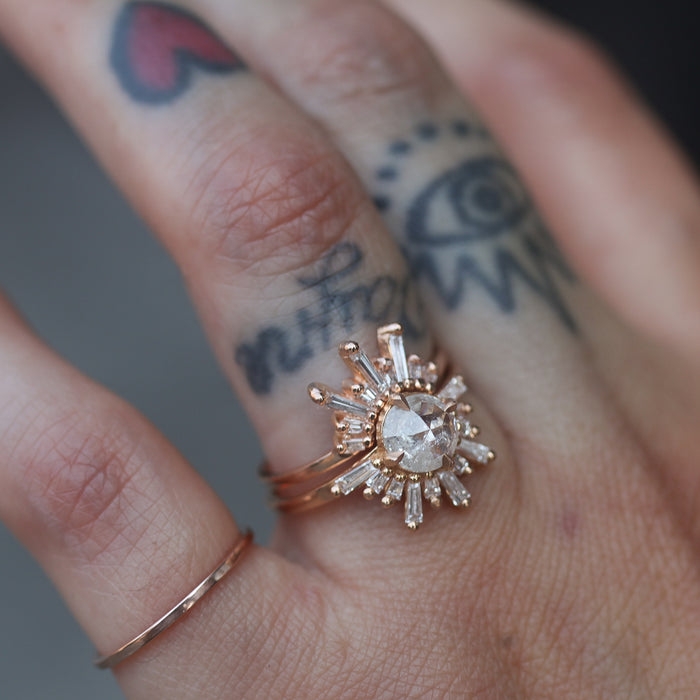 Long Meridian
$1,980.00 - $2,480.00
Our classic long form stacking ring, emanating from the sun itself whence it came. Curves perfectly to nestle against a solitaire for a Deco-Meets-Georgian mashup but above all stacks well & sparkles forever in almost any situation. Made in our SF Studios by our team of expert jewelers with ~0.20cttw vs white diamond baguettes (4mm long) set in 18k gold or platinum.
18k Yellow Gold
18k Rose Gold
18k White Gold
Platinum
Size
Size
3
3.5
4
4.5
5
5.5
5.75
6
6.5
7
7.5
8
8.5
9
9.5
10
10.5
11
Size guide