Hello There.
please login to your account to see what's inside
Lost Something?
please enter your email & then check it to retrieve a password reset
Make An Account!
check ze box for updates, specials, pop-ups, and new piercing & welding dates.
Back Order
We're out right now but we're happy to make one just for you! Expect 6-8 weeks for delivery.
FREE CONTIGUOUS US SHIPPING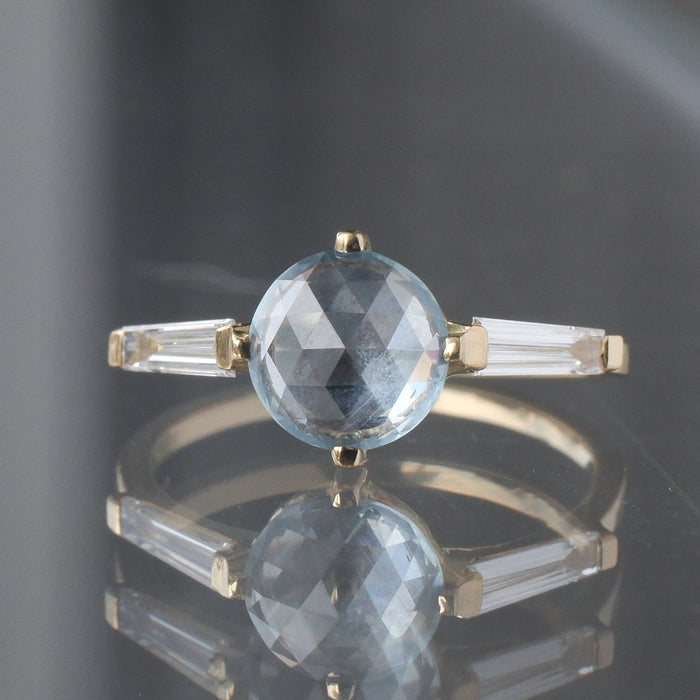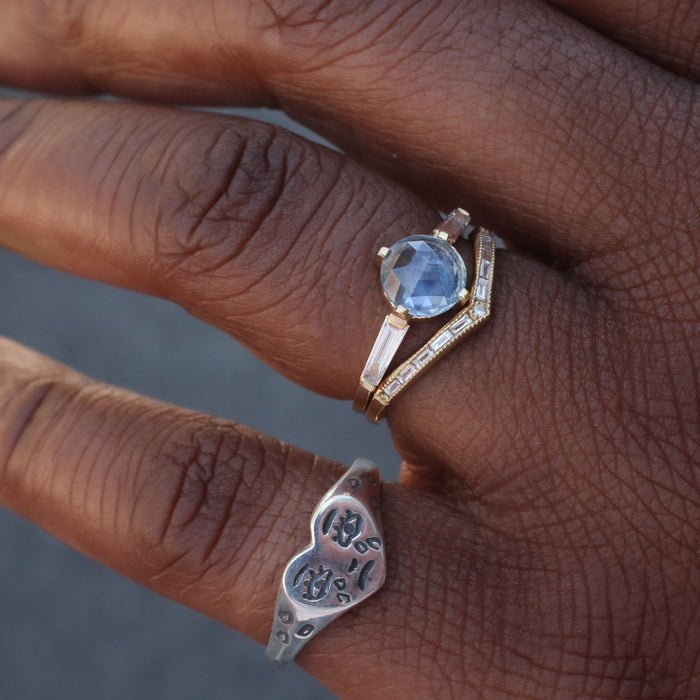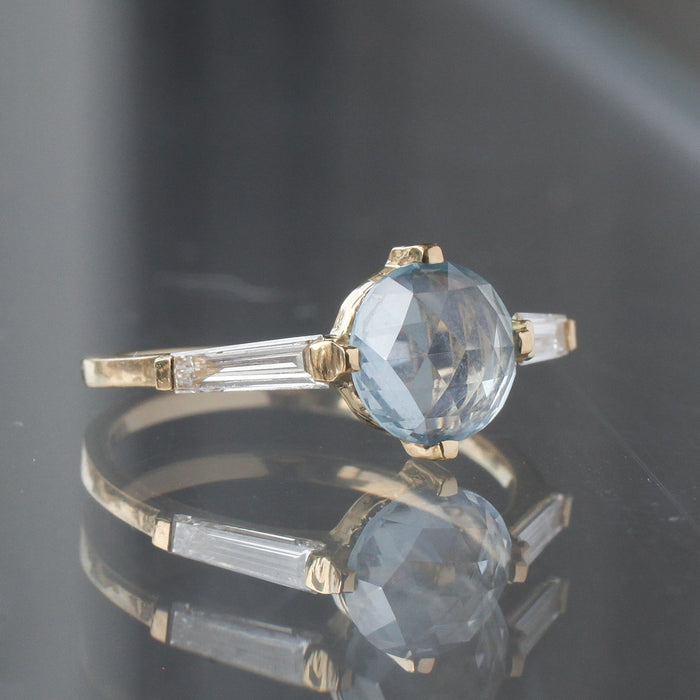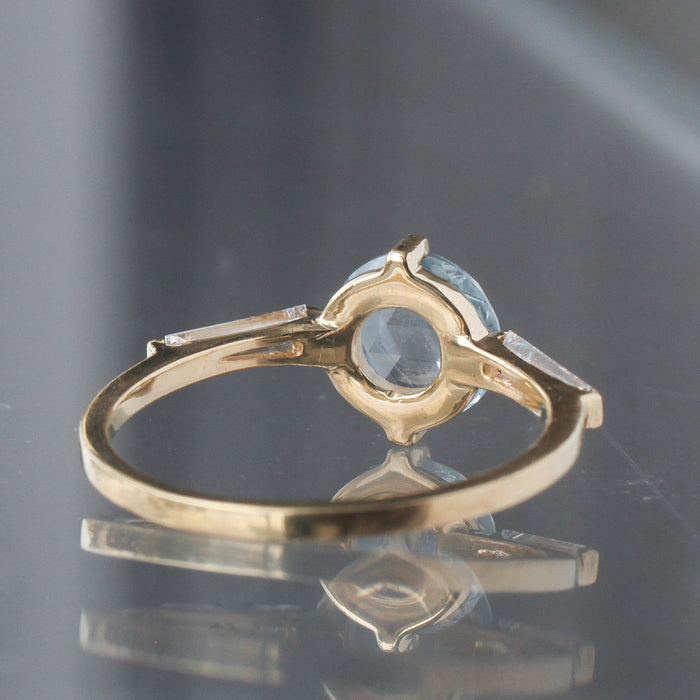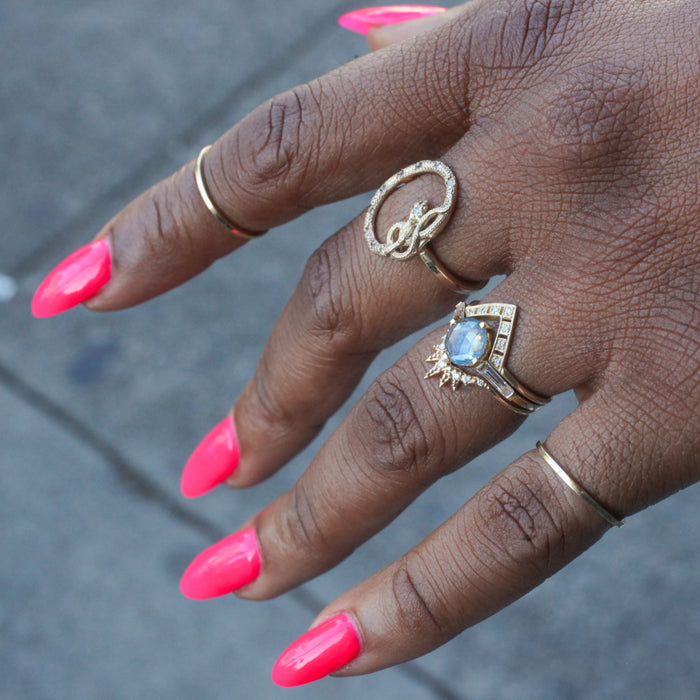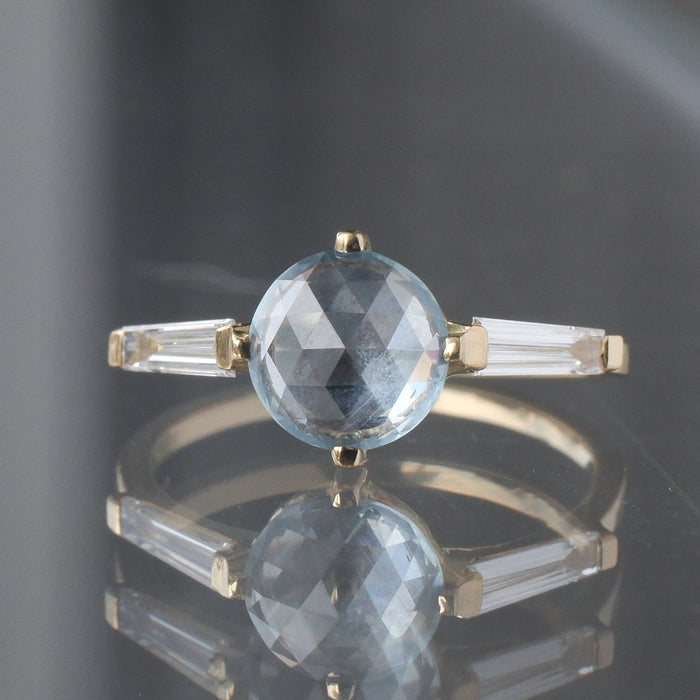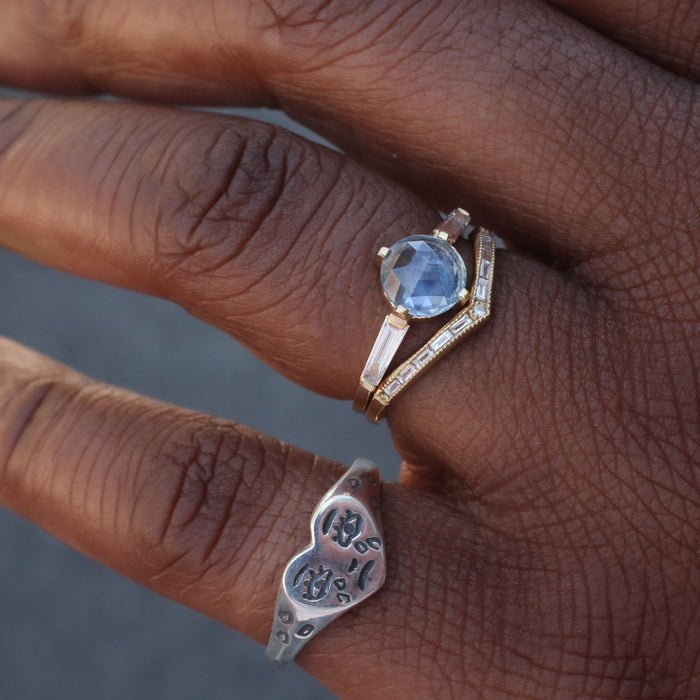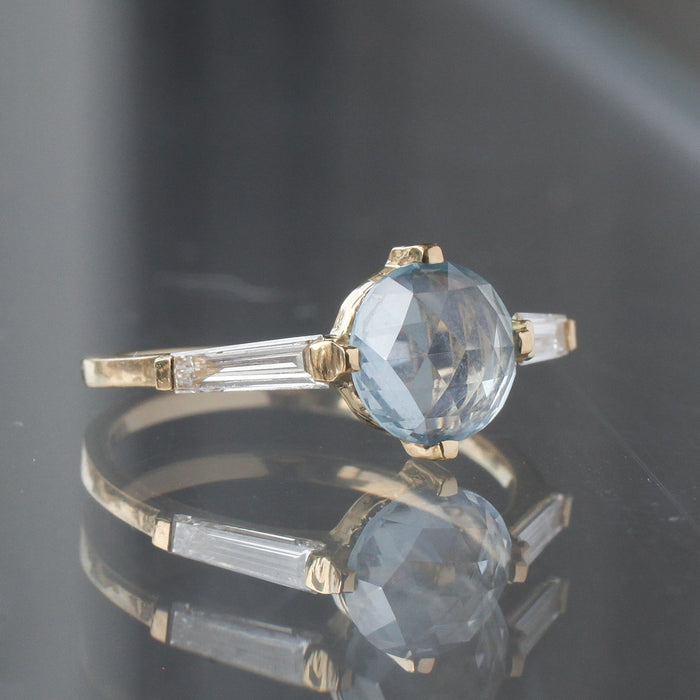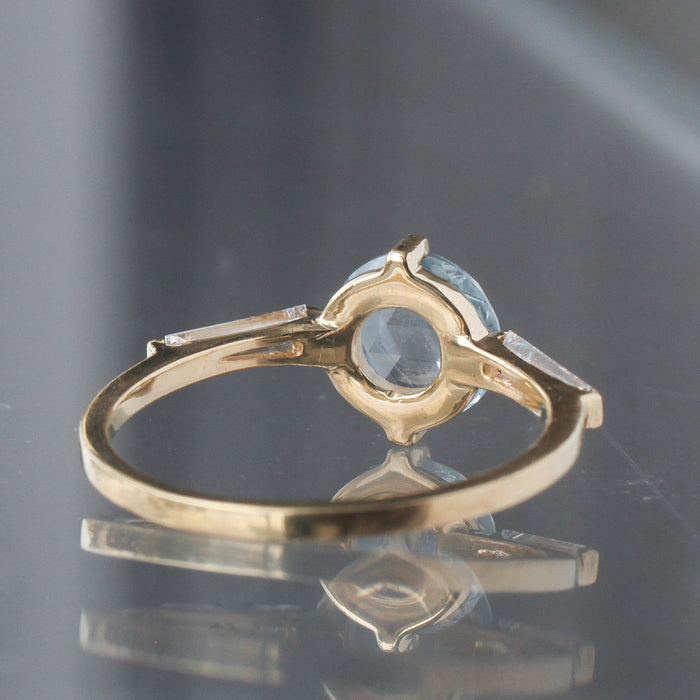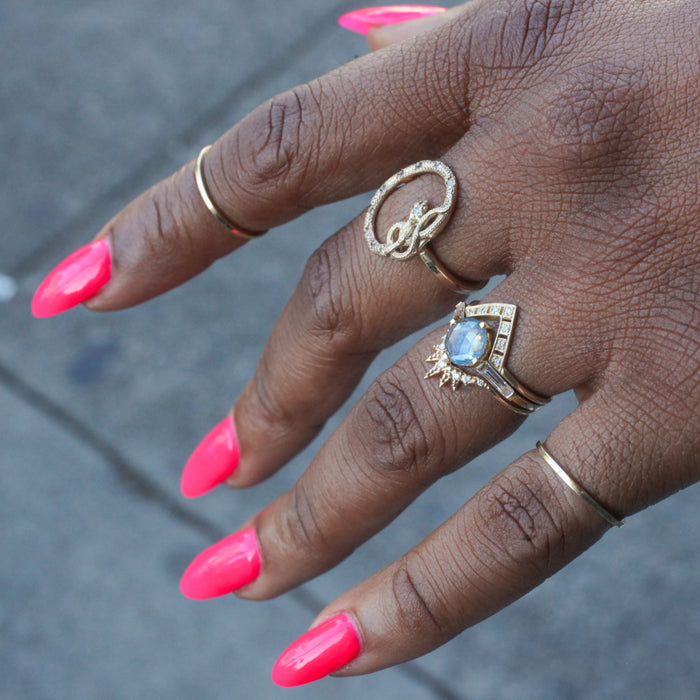 Water Drop Montana Sapphire Calliope
$4,680.00
Arms outstretched & thrown back like a figurehead on an ancient space vessel, two long, extra crisp white diamond tapered baguettes (.29ctw) flank the prettiest round rose cut water drop blue Montana sapphire (1.57ct), each one-of-a-kind with a secret layer of white diamond pavé (.036ctw) underneath the center sapphire itself (1.896cttw). Handmade in 18k yellow gold in our San Francisco Studios.
Currently a size 6 and resizable, so please leave your size in the checkout notes (click "add note" to save)!