Hello There.
please login to your account to see what's inside
Lost Something?
please enter your email & then check it to retrieve a password reset
Make An Account!
check ze box for updates, specials, pop-ups, and new piercing & welding dates.
Back Order
We're out right now but we're happy to make one just for you! Expect 6-8 weeks for delivery.
FREE CONTIGUOUS US SHIPPING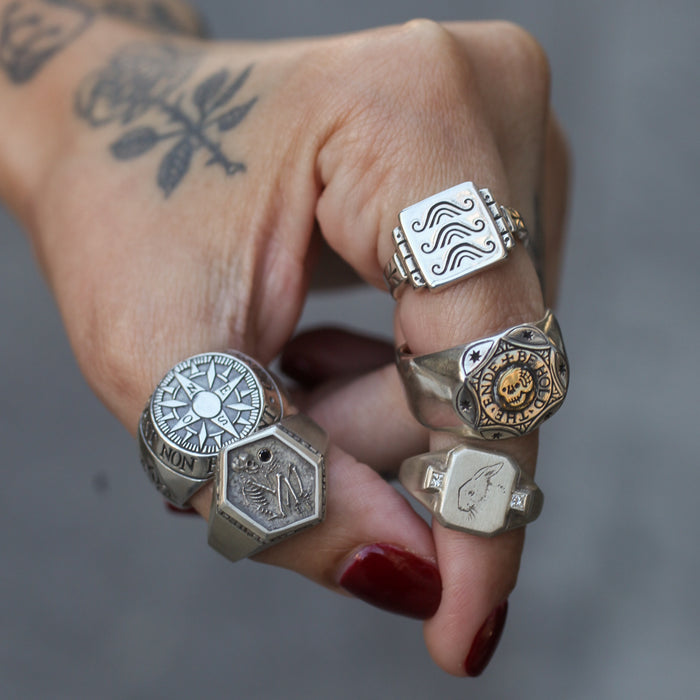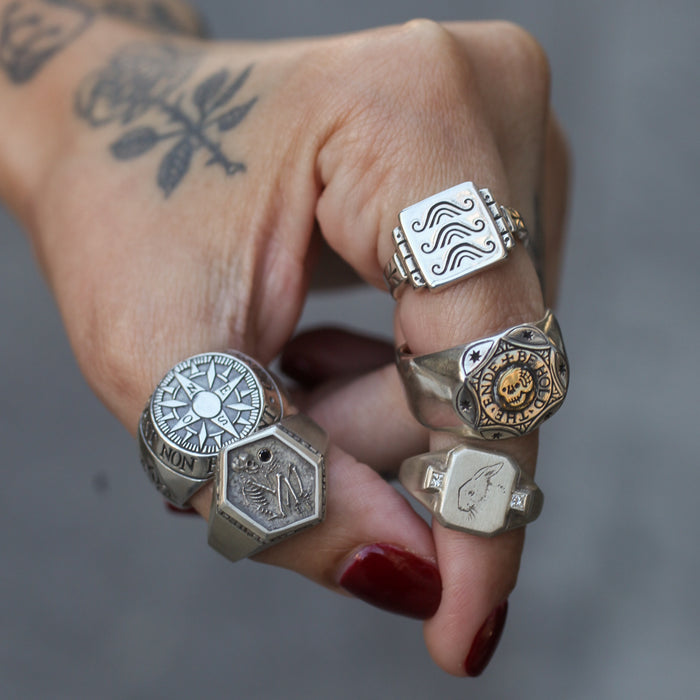 Wanderer's Compass
$210.00
The edge of the signet ring reads 'Omnes Qui Errant Non Pereunt' which translates from Latin to 'Not All That Wander Are Lost', a quote from J.R.R.Tolkien. Handmade in sterling silver in Digby and Iona's Brooklyn Studio. In addition, the ring is a working wax seal for your personal correspondence and comes with one stick of red J.Herbin sealing wax.
Size
Size
3
3.5
4
4.5
5
5.5
6
6.5
7
7.5
8
8.5
9
9.5
10
10.5
11
11.5
12
Size guide