Hello There.
please login to your account to see what's inside
Lost Something?
please enter your email & then check it to retrieve a password reset
Make An Account!
check ze box for updates, specials, pop-ups, and new piercing & welding dates.
Back Order
We're out right now but we're happy to make one just for you! Expect 6-8 weeks for delivery.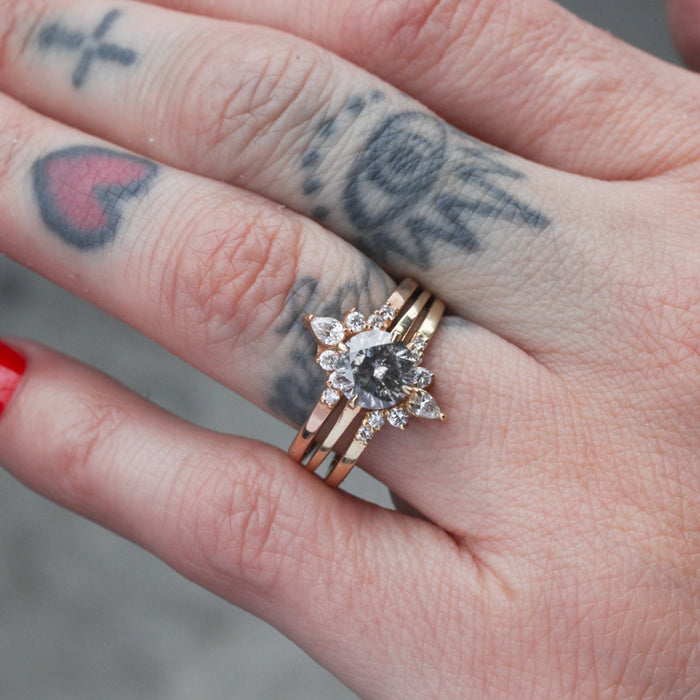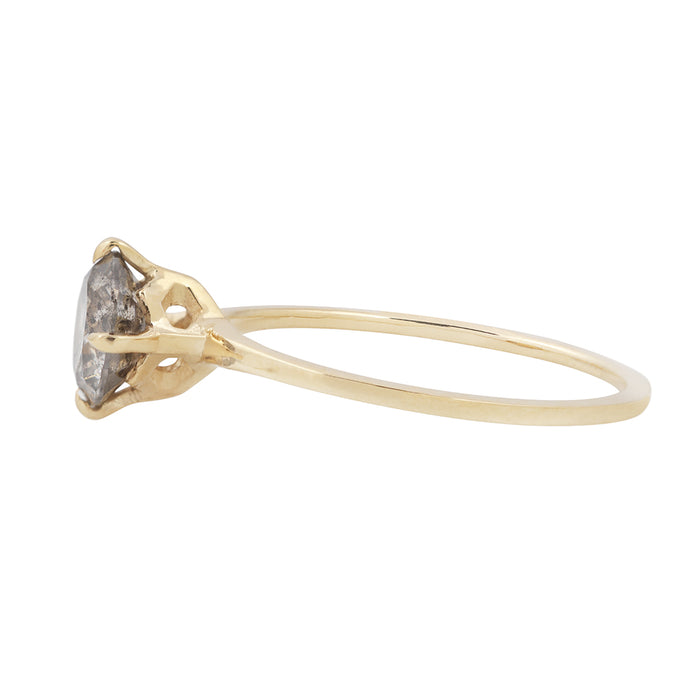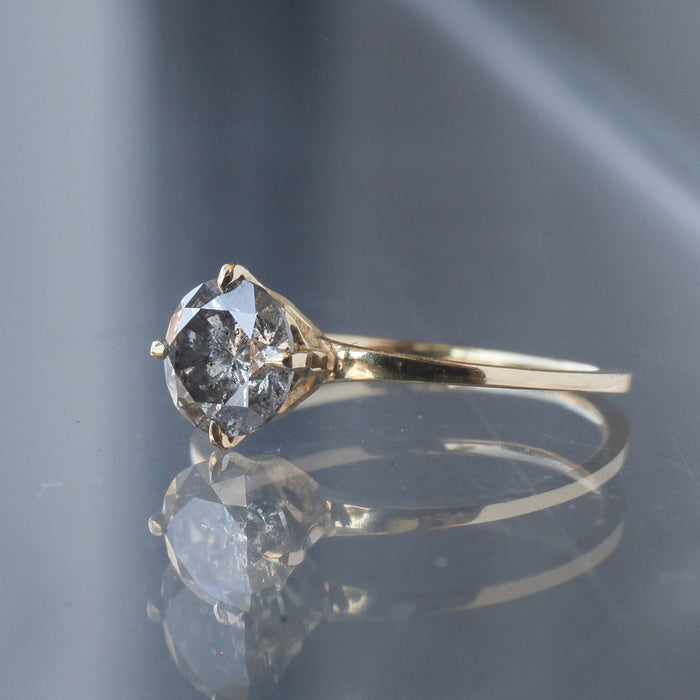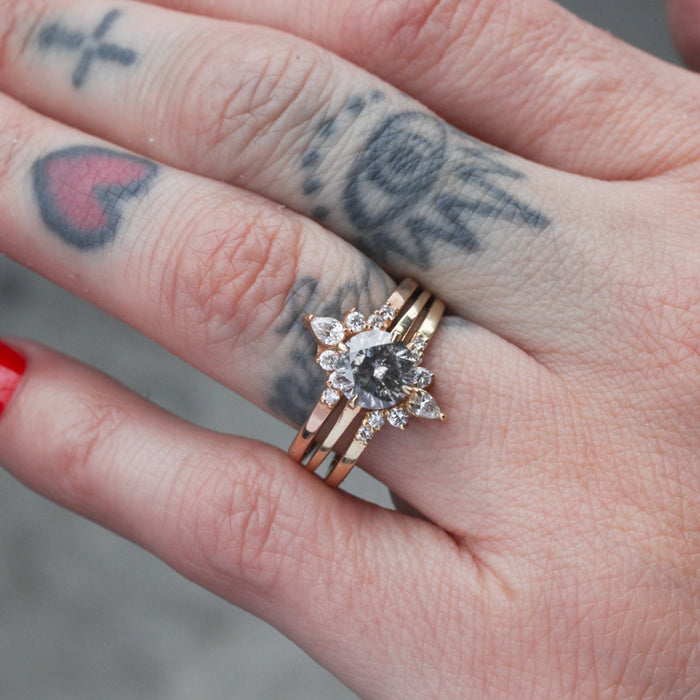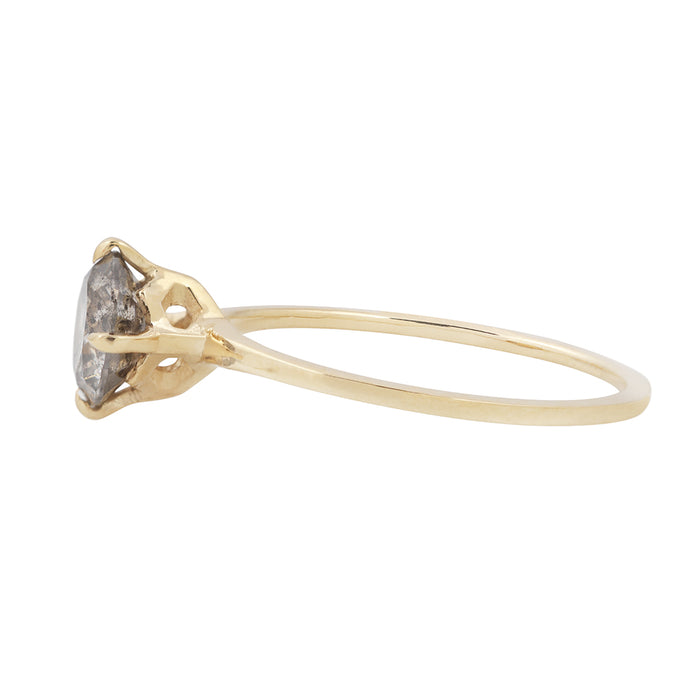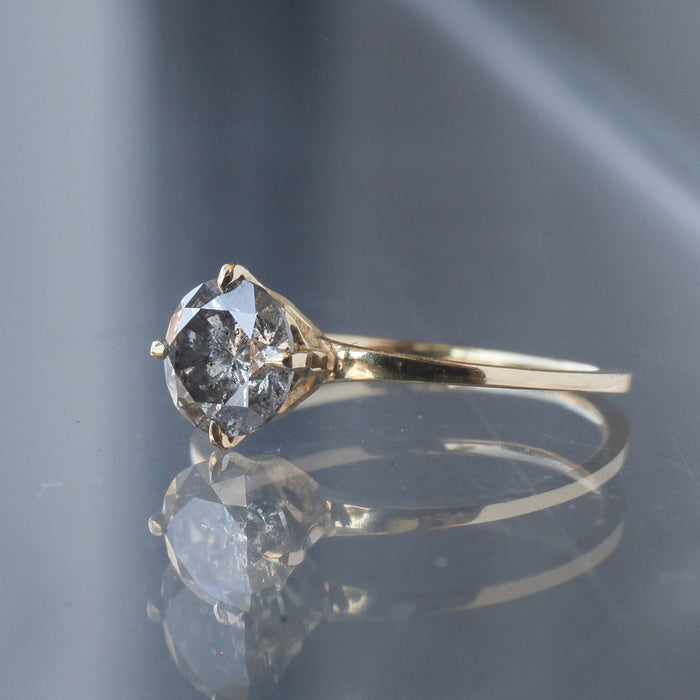 Salt & Pepper Diamond Classic Penelope (1.11ct)
$2,250.00
Our Penelope, so beloved for its solitaire simplicity with four prongs holding aloft a round brilliant cut salt & pepper diamond (1.11ct) seated in a geometric cutout throne waiting for her love to return from the sea. Perfect to stacking or wearing solo to let your stone shine. A one-of-a-kind beauty, handmade in 18k yellow gold in our SF Studio.
Currently a size 6.5 and resizable up or down two sizes, so please leave your size in the checkout notes (click "add note" to save)!