Hello There.
please login to your account to see what's inside
Lost Something?
please enter your email & then check it to retrieve a password reset
Make An Account!
check ze box for updates, specials, pop-ups, and new piercing & welding dates.
Back Order
We're out right now but we're happy to make one just for you! Expect 6-8 weeks for delivery.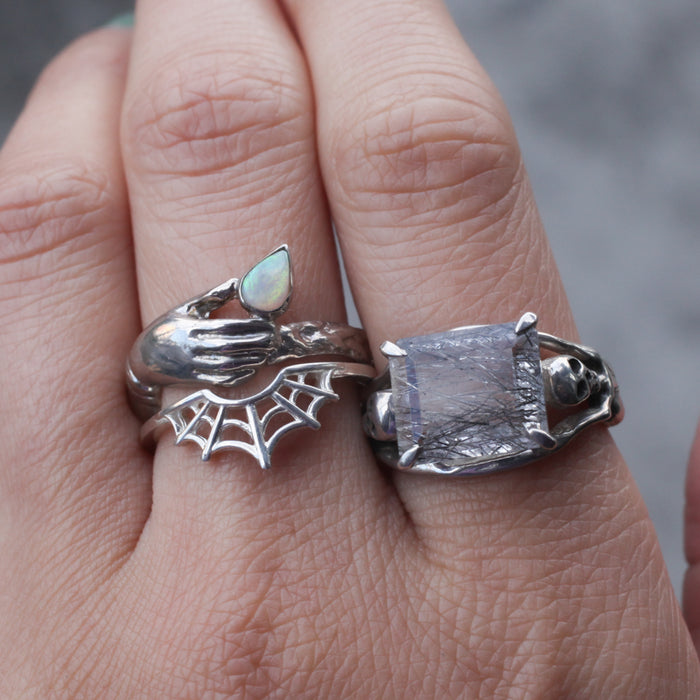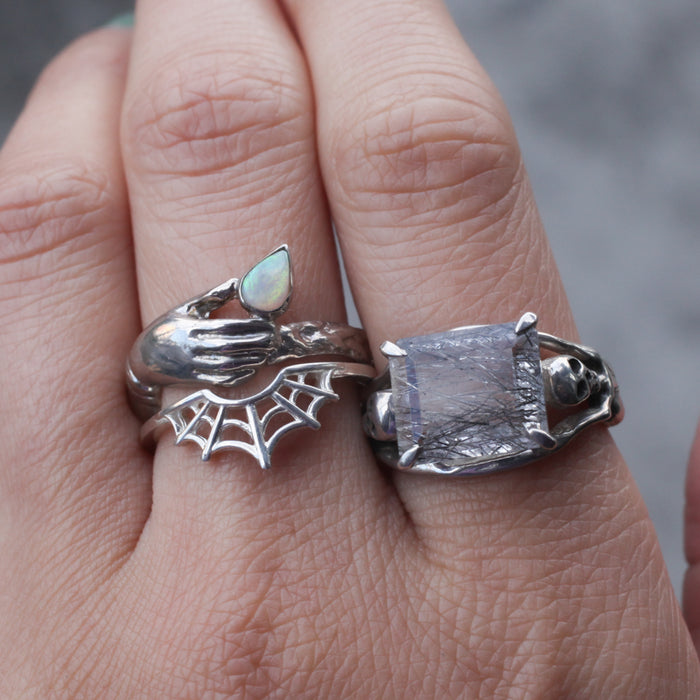 Stone Skeletons
$355.00
Two skeletons reach up towards an emerald cut quartz. Handmade in sterling silver & rose quartz or black tourmalated quartz by Margaret Cross in her Brooklyn Studio. Rose quartz is size 7.25 & black tourmalated quartz is 7.75. Both are resizable between size 6-8.5, so leave a note at checkout with the size you need (click "add note")!
Rose Quartz
Black Tourmalated Quartz
Bloodstone