Hello There.
please login to your account to see what's inside
Lost Something?
please enter your email & then check it to retrieve a password reset
Make An Account!
check ze box for updates, specials, pop-ups, and new piercing & welding dates.
Back Order
We're out right now but we're happy to make one just for you! Expect 6-8 weeks for delivery.
FREE CONTIGUOUS US SHIPPING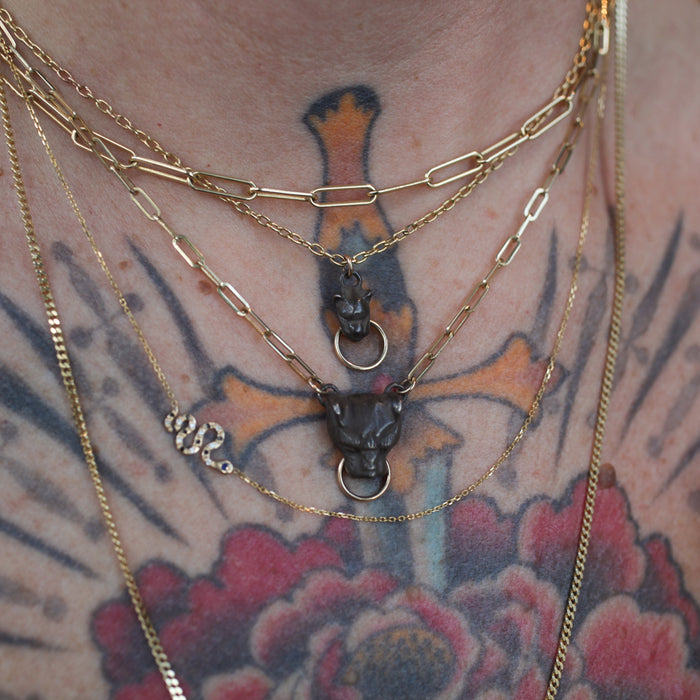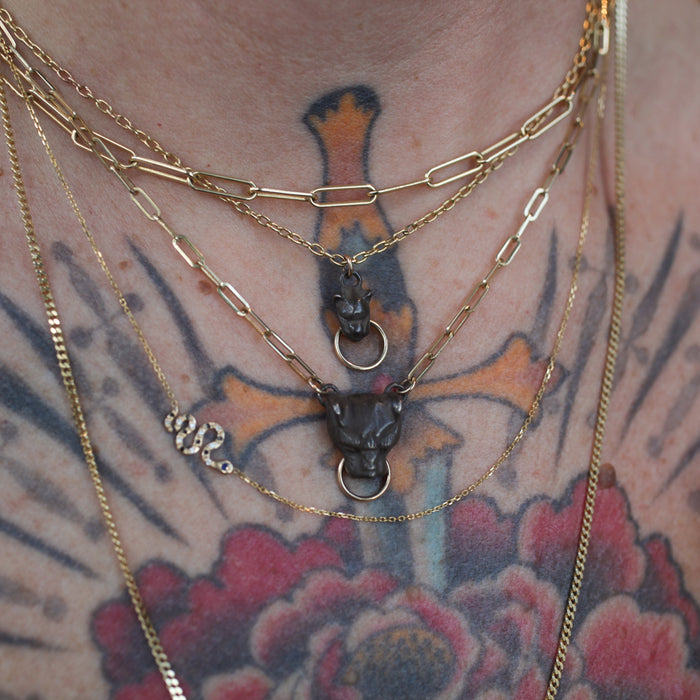 Imperium Door Knocker
$370.00 - $1,500.00
Solitude & self-reliance, two meanings that have their source in this ancient cat, a stylized black panther on either a 14k solid gold 18" chain or in all sterling silver, handmade in Northern California by the Sacred Order.
Sterling Silver
14k Yellow Gold & Sterling