Hello There.
please login to your account to see what's inside
Lost Something?
please enter your email & then check it to retrieve a password reset
Make An Account!
check ze box for updates, specials, pop-ups, and new piercing & welding dates.
Back Order
We're out right now but we're happy to make one just for you! Expect 6-8 weeks for delivery.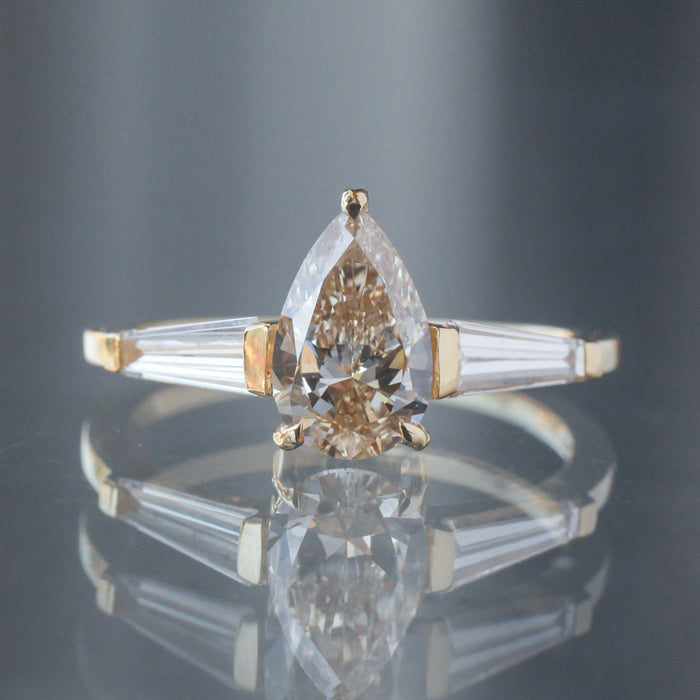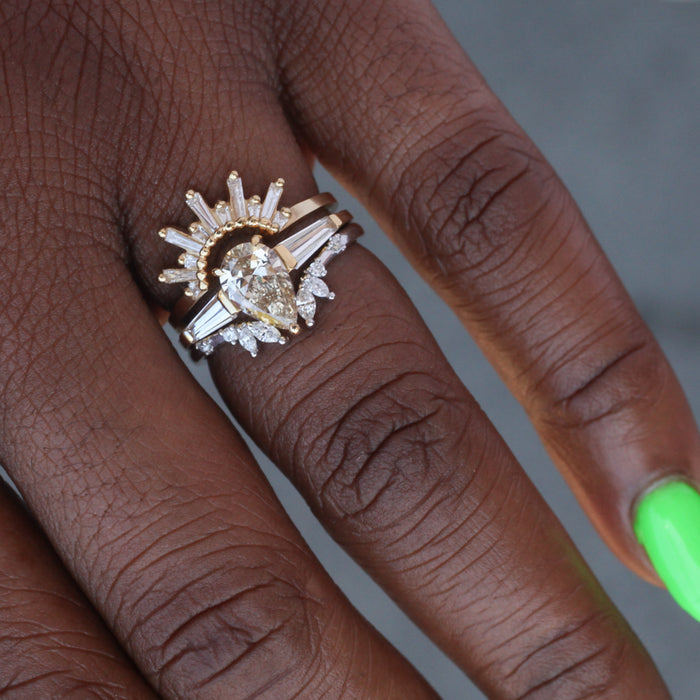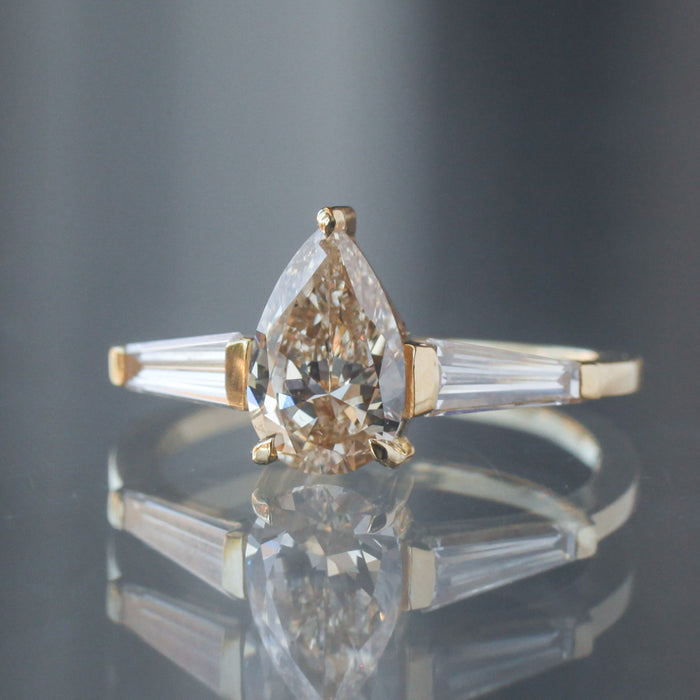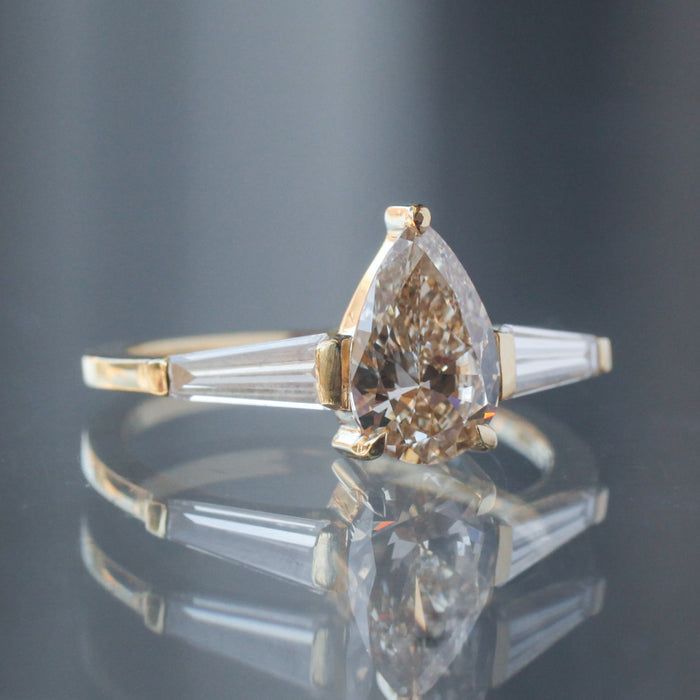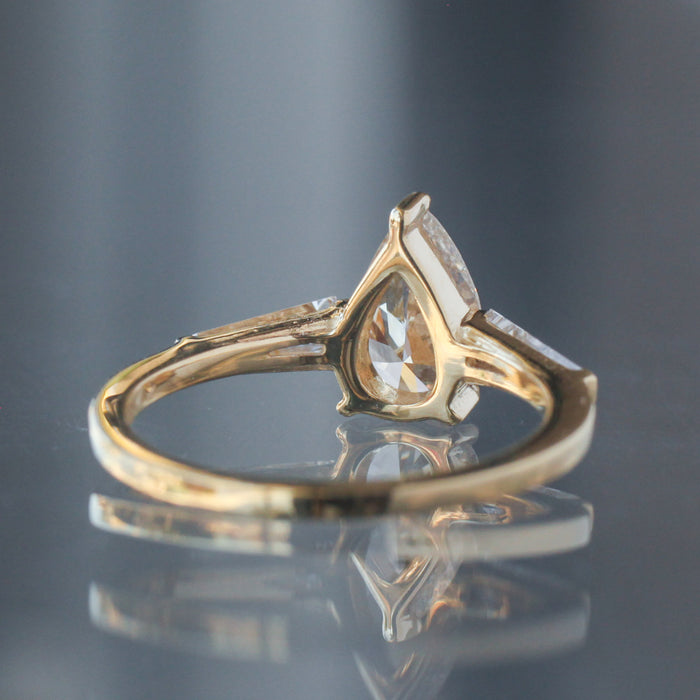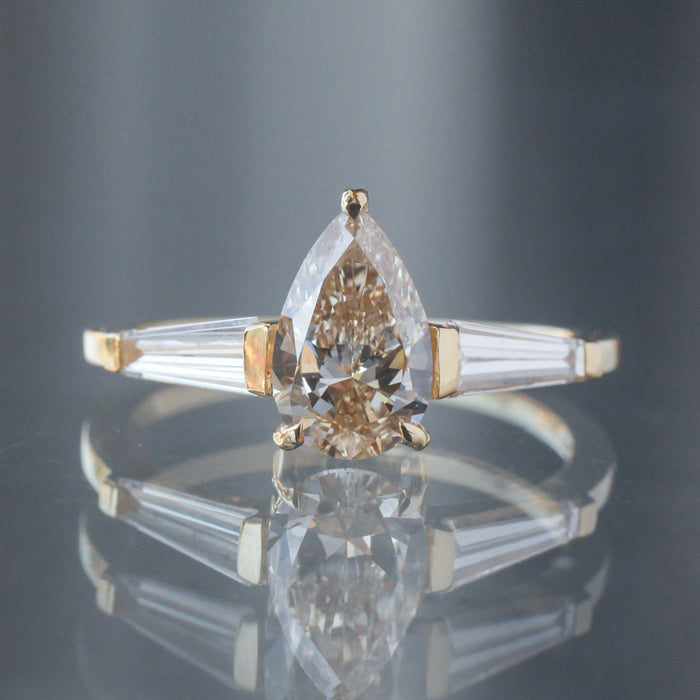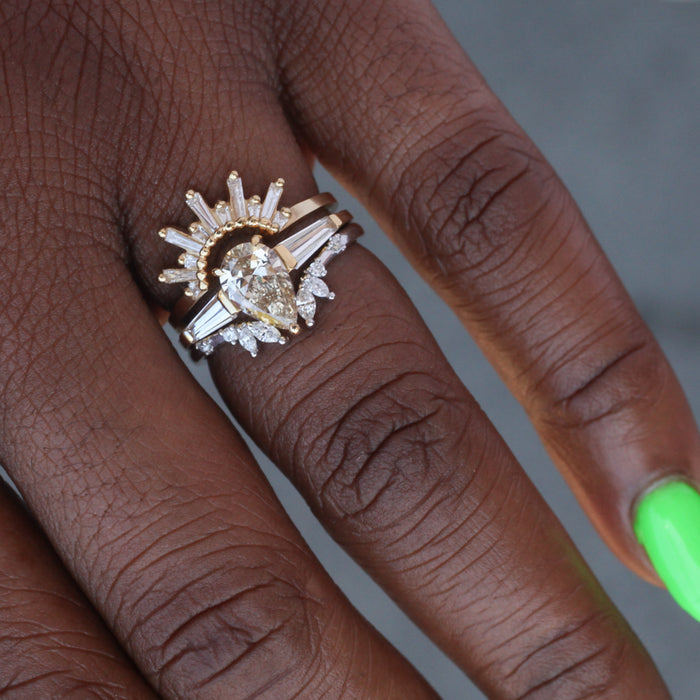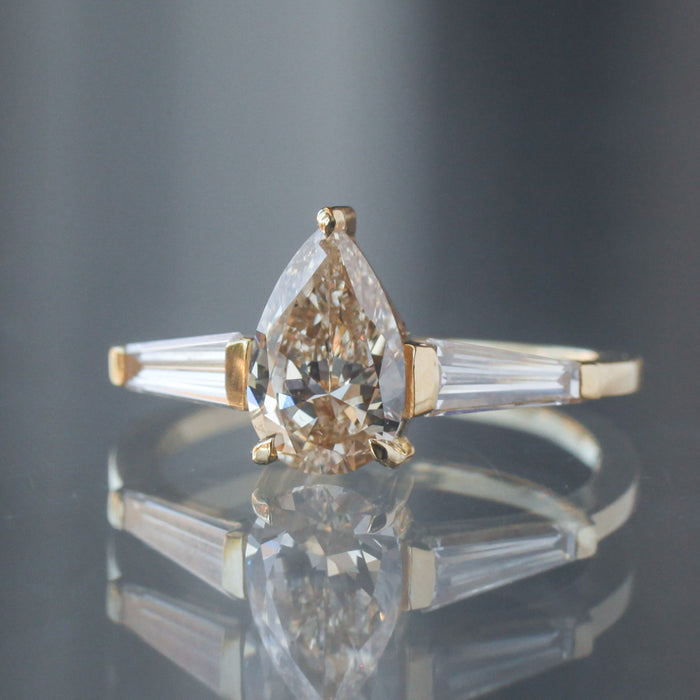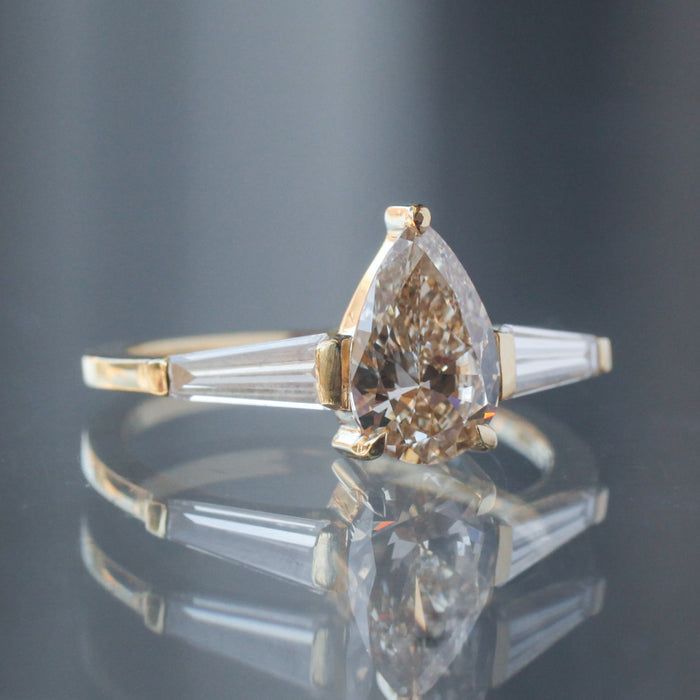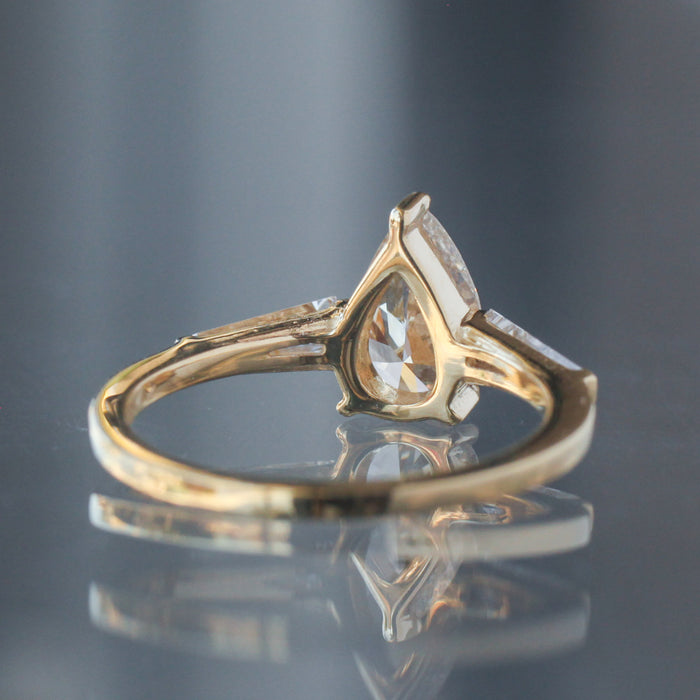 Light Champagne Diamond Pear Calliope (1.02ct)
$5,145.00
Arms outstretched & thrown back like a figurehead on an ancient space vessel, two long, extra crisp antique white diamond tapered baguettes (.325ctw) flank the prettiest brillliant pear cut light champagne diamond (1.02ct). Handmade in 18k yellow gold in our San Francisco Studios.
Currently a size 6 and resizable, so please leave your size in the checkout notes (click "add note" to save)!