Hello There.
please login to your account to see what's inside
Lost Something?
please enter your email & then check it to retrieve a password reset
Make An Account!
check ze box for updates, specials, pop-ups, and new piercing & welding dates.
Back Order
We're out right now but we're happy to make one just for you! Expect 6-8 weeks for delivery.
FREE CONTIGUOUS US SHIPPING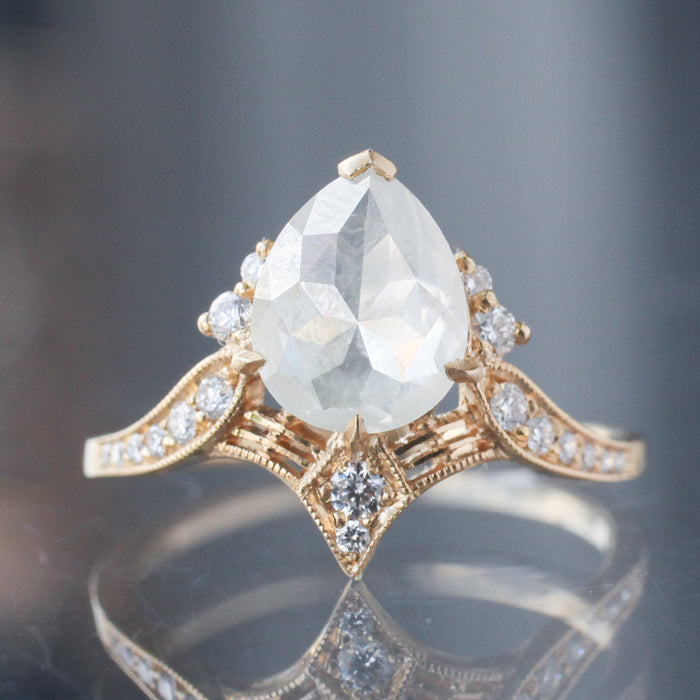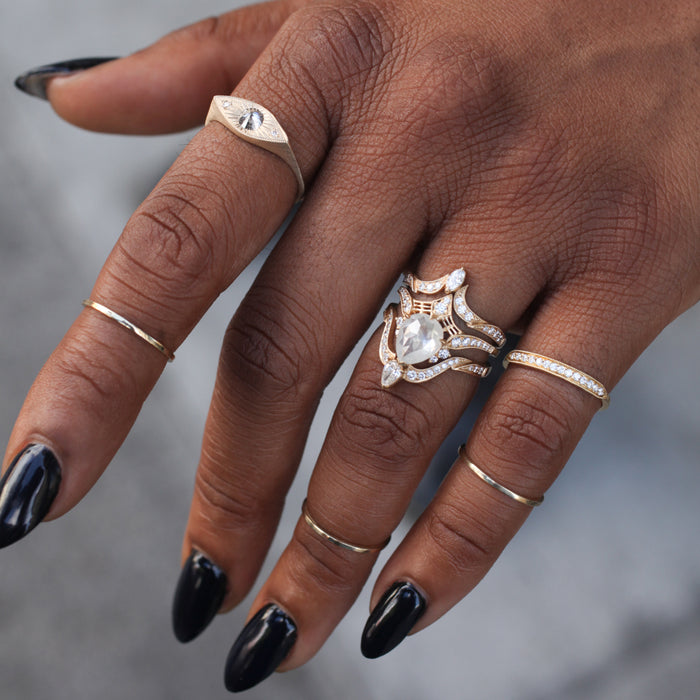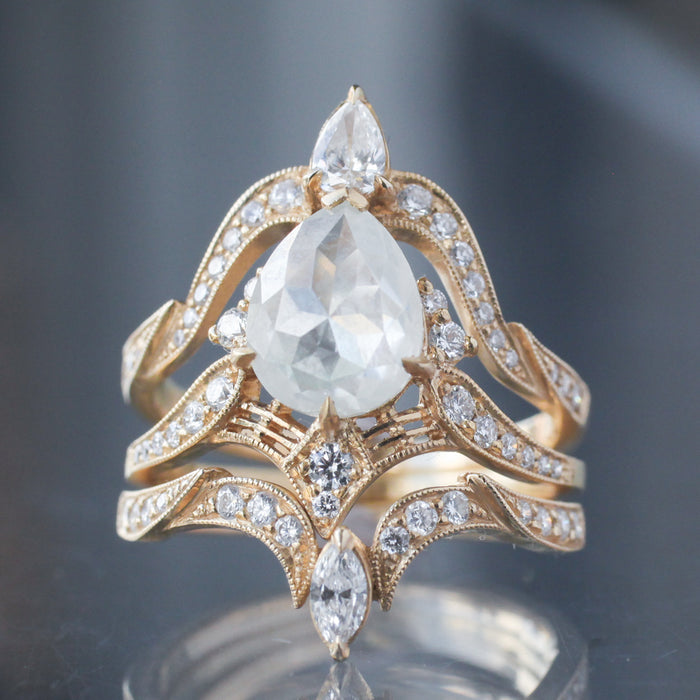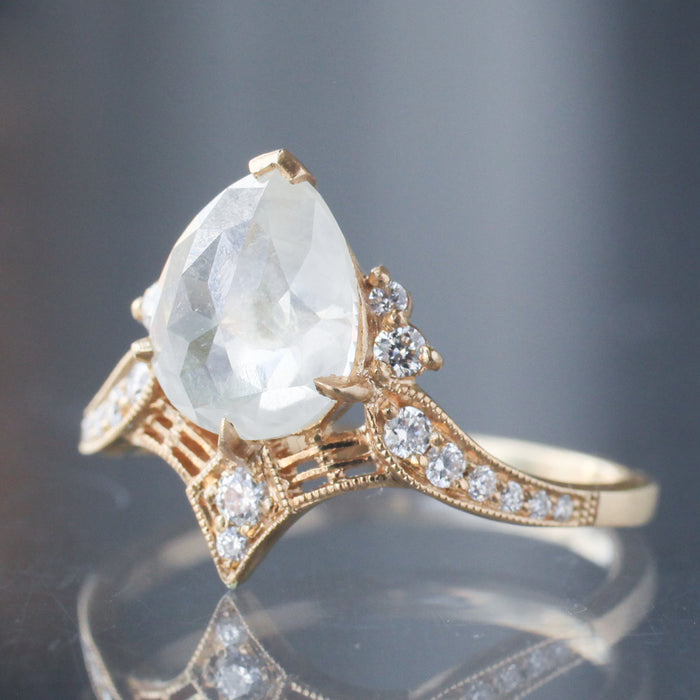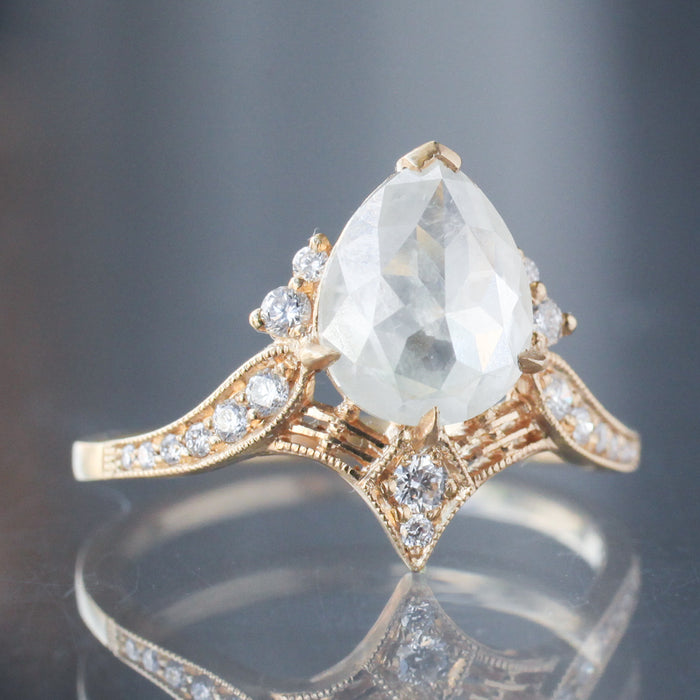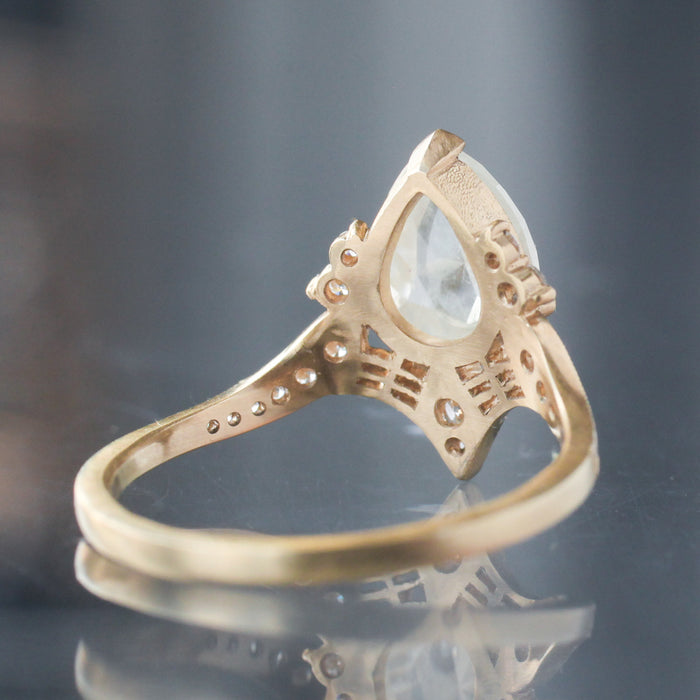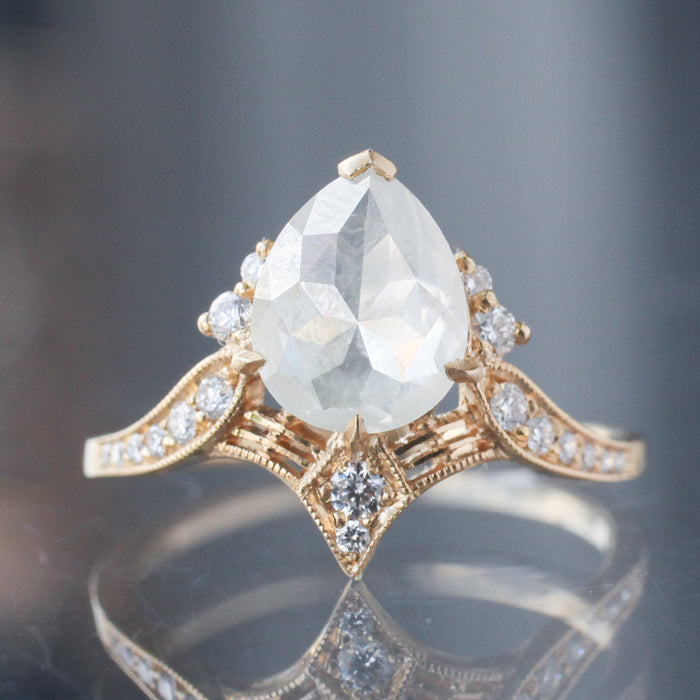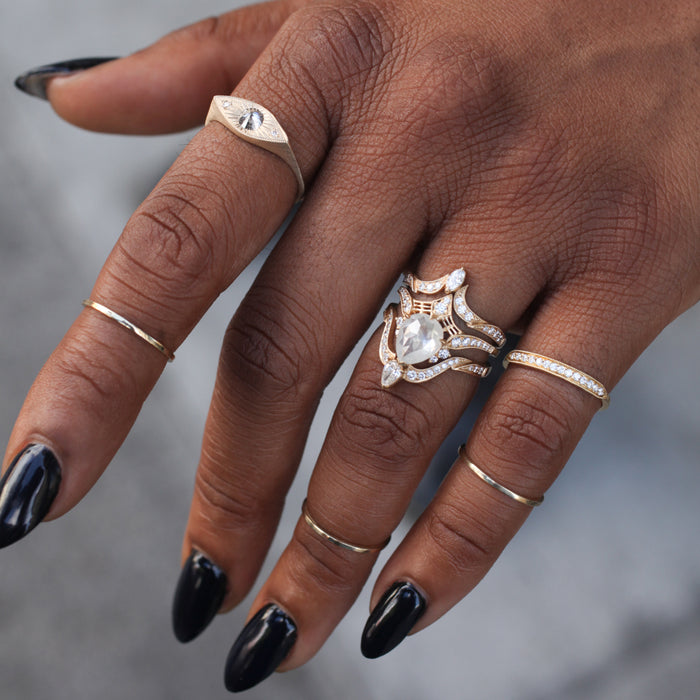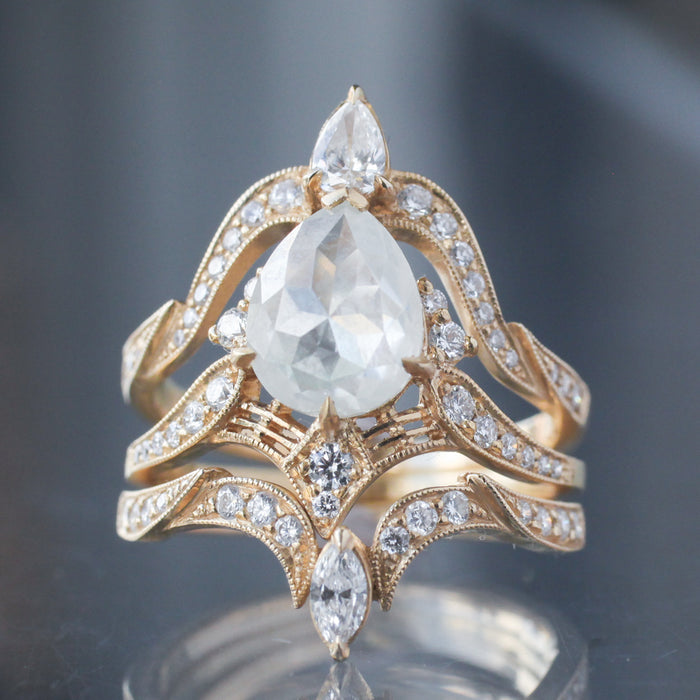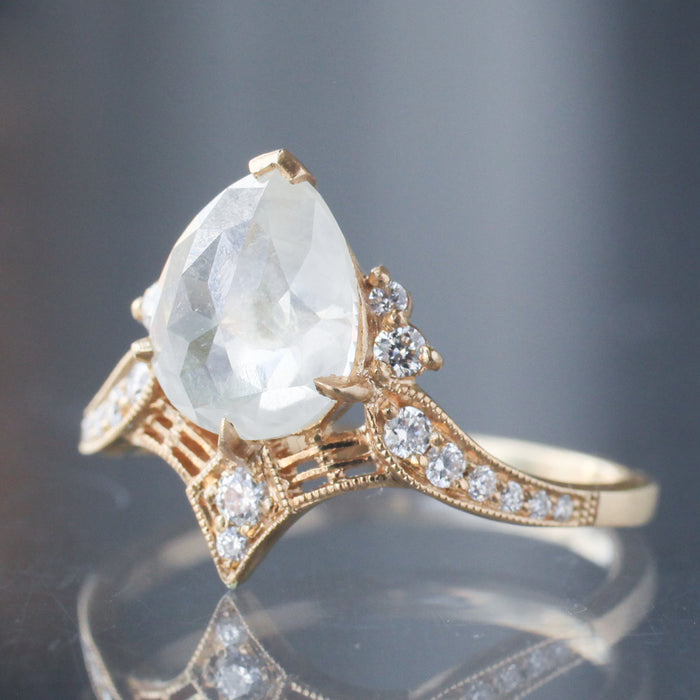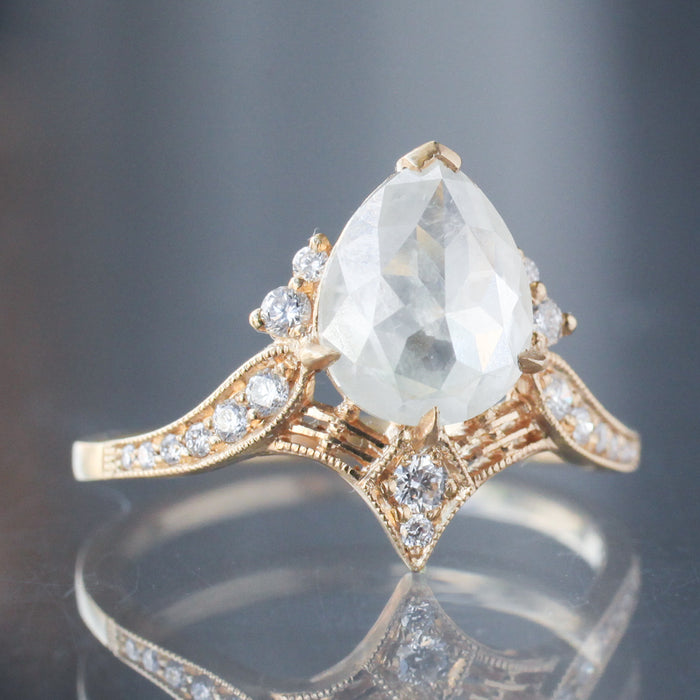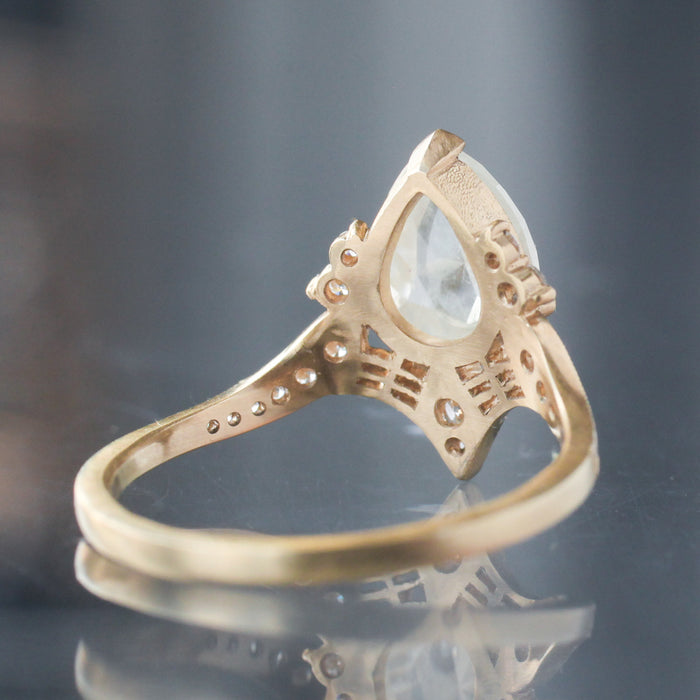 Icy White Pear Diamond Protea
$4,385.00
An ancient architectural bloom of open filigree gently curving into a point on one side and set with a pear rose cut icy white diamond (1.65ct) on the other. Accented with graduated white diamond dewdrops on either side. Handmade in 14k yellow gold by DMD in his North Carolina Studio. Stacks well with the Dianthe and Tzviya bands.

One of a kind. Currently a size 6.5 and resizable, so please leave your size in the checkout notes (click "add note" to save)!