Hello There.
please login to your account to see what's inside
Lost Something?
please enter your email & then check it to retrieve a password reset
Make An Account!
check ze box for updates, specials, pop-ups, and new piercing & welding dates.
Back Order
We're out right now but we're happy to make one just for you! Expect 6-8 weeks for delivery.
12/13 GROUND SHIPPING DEADLINE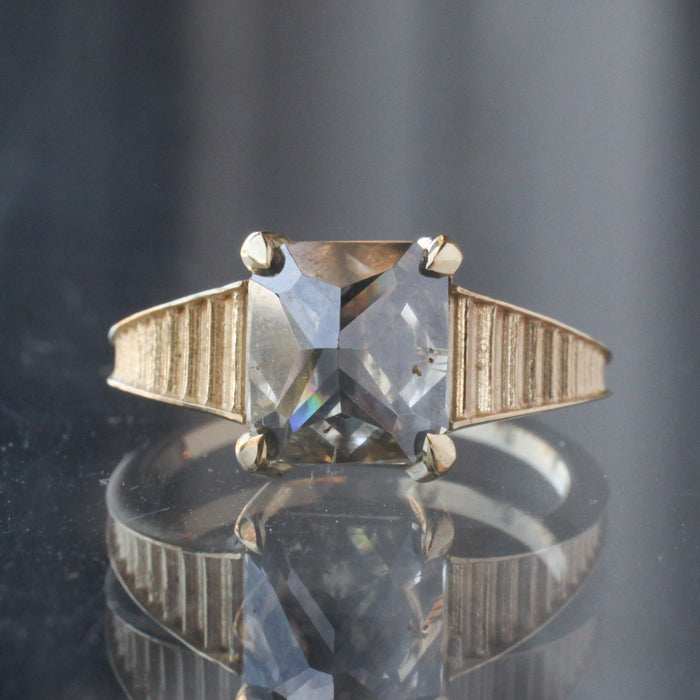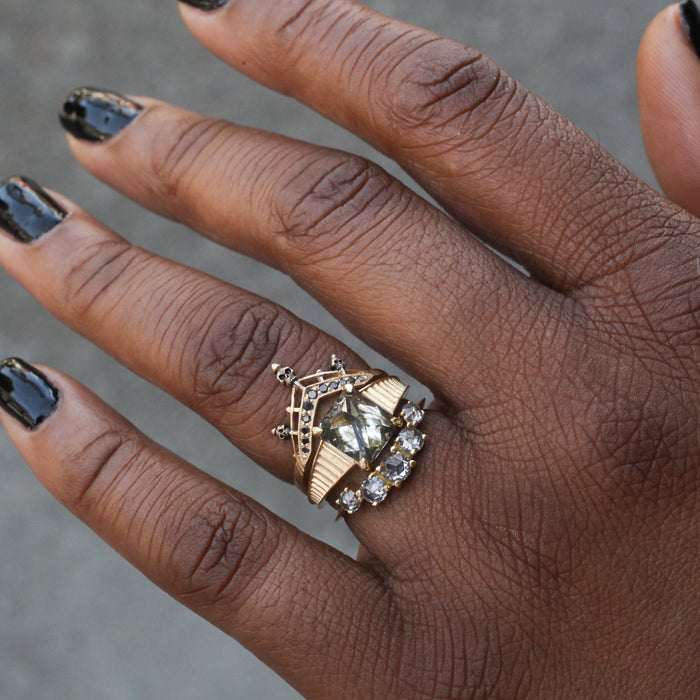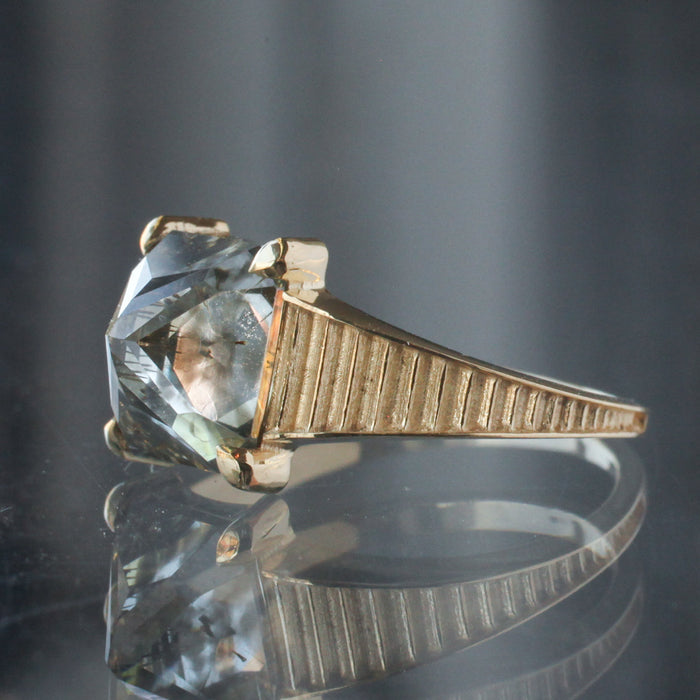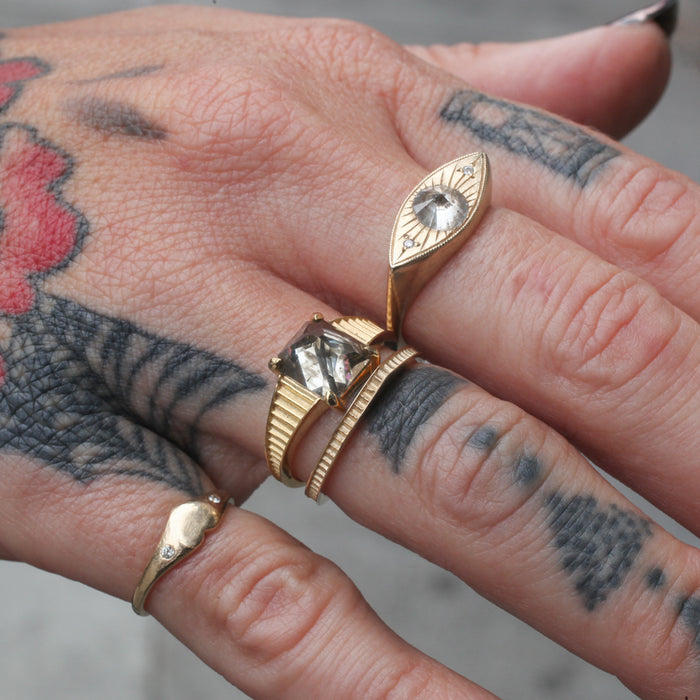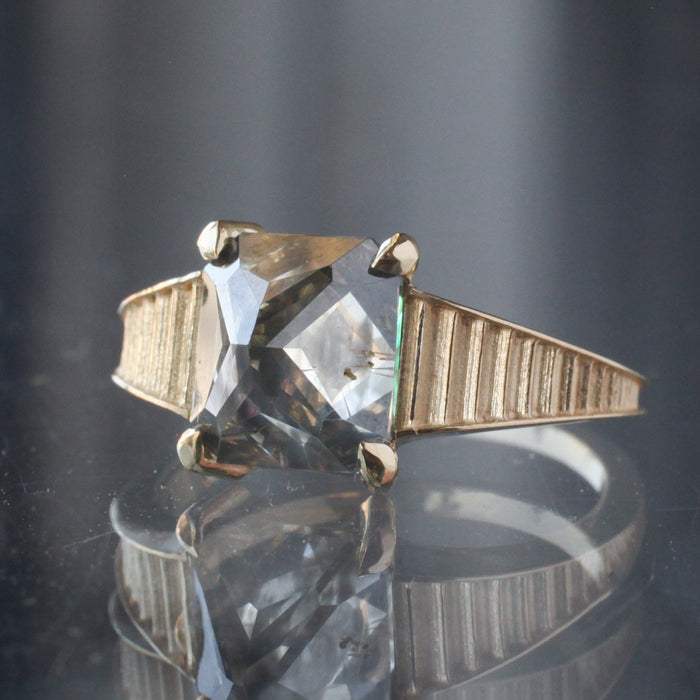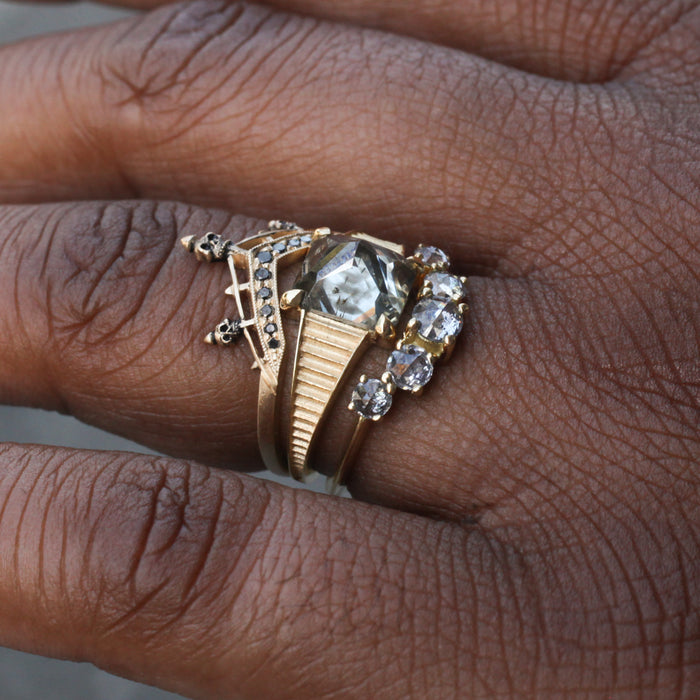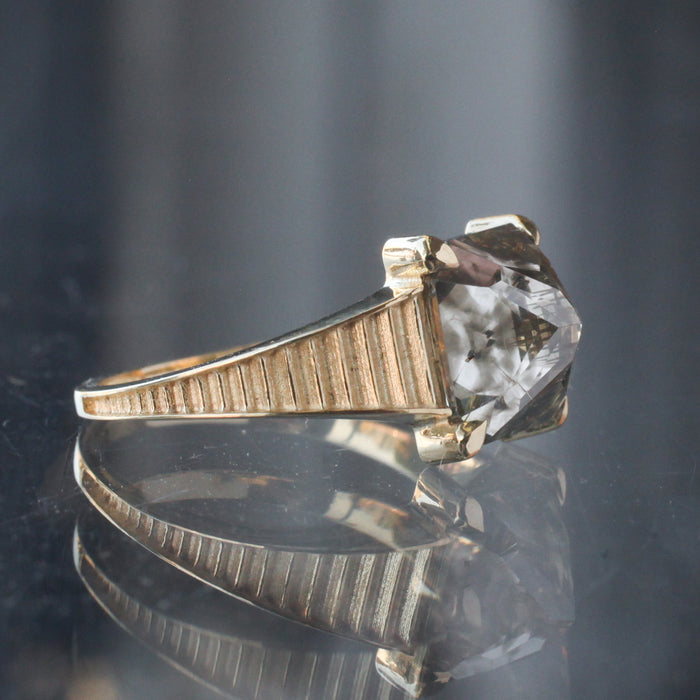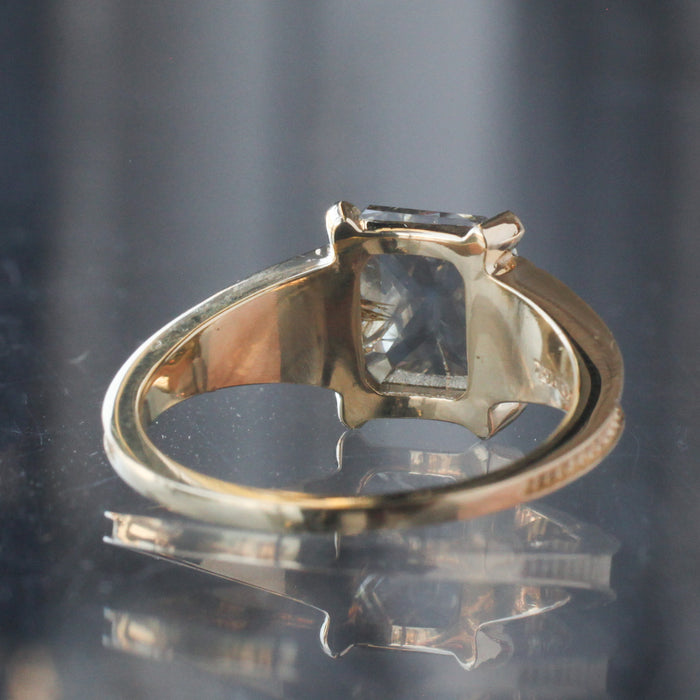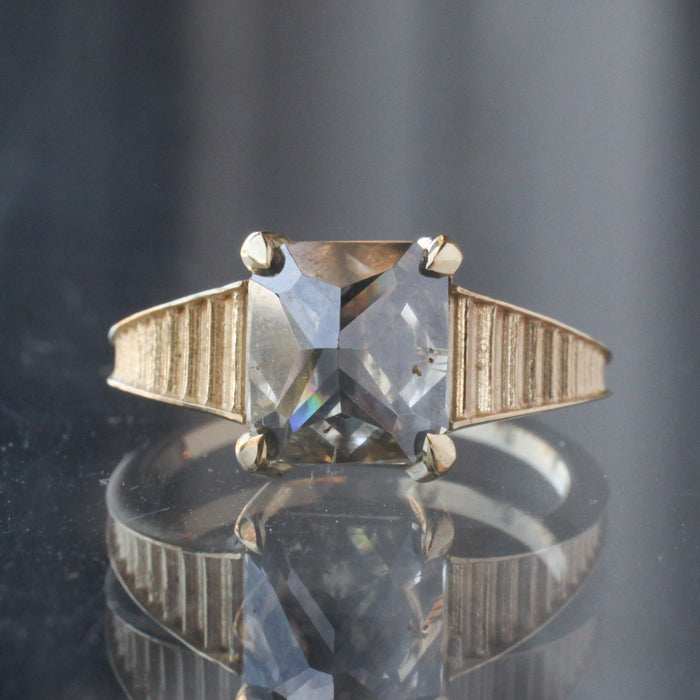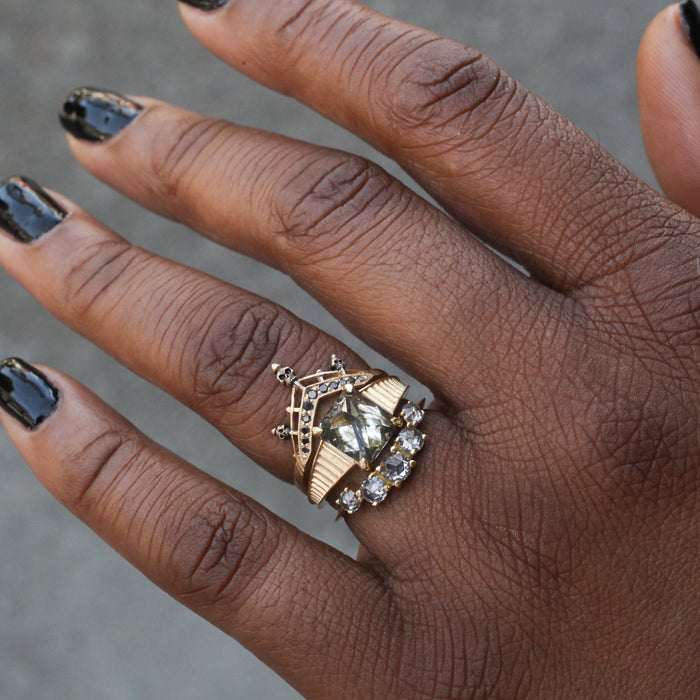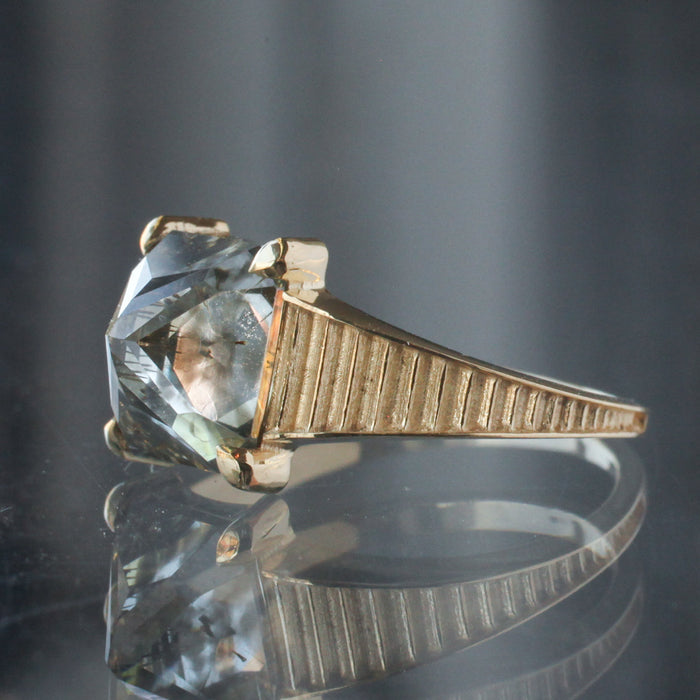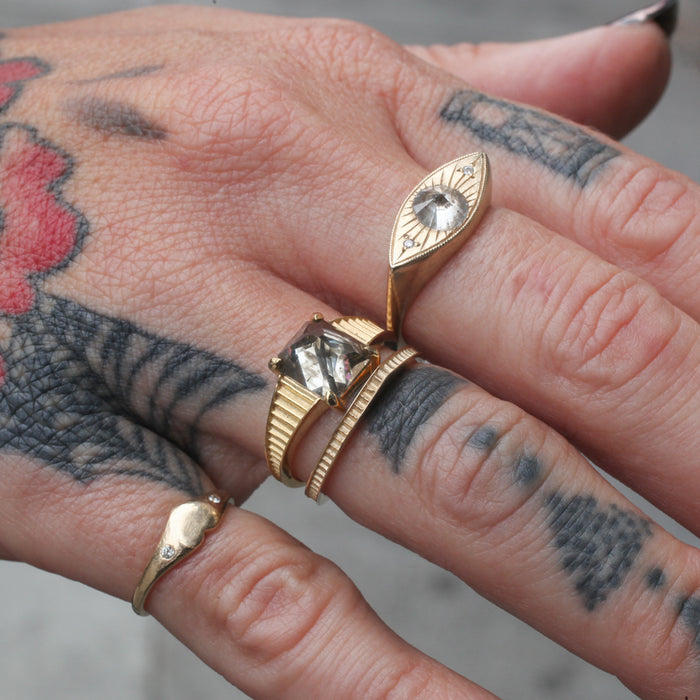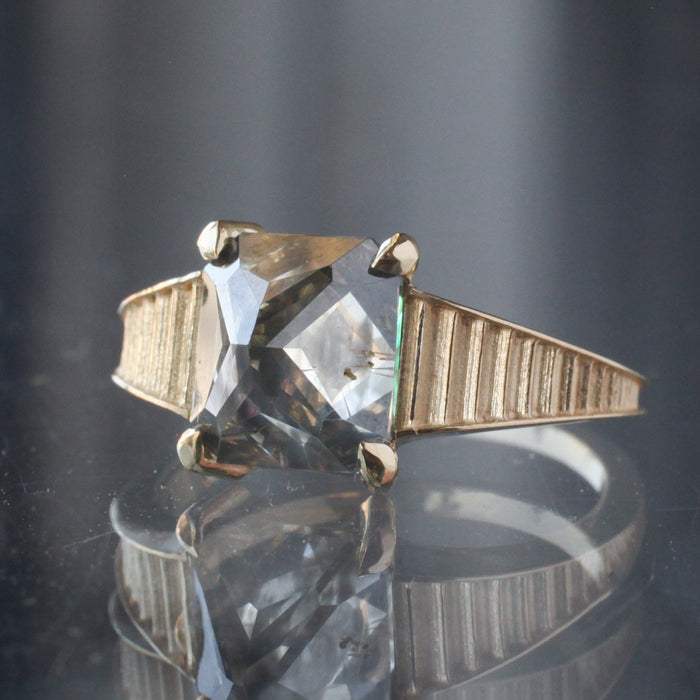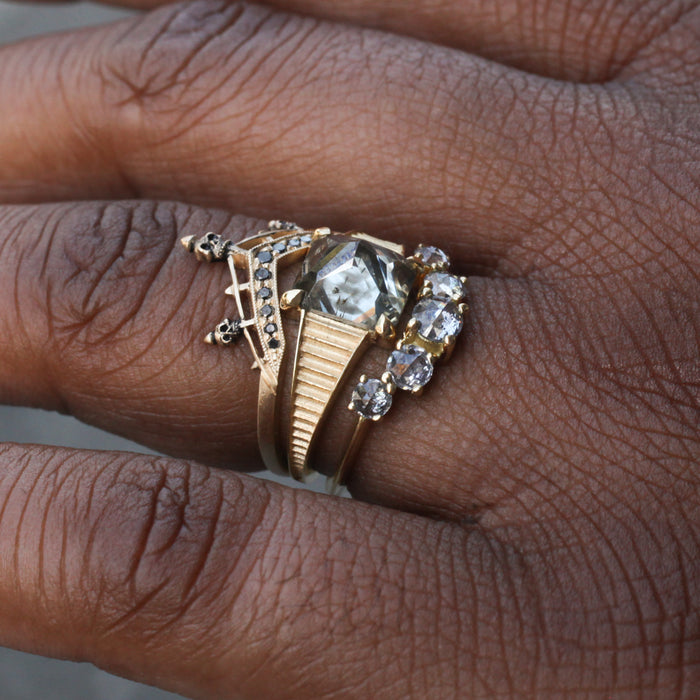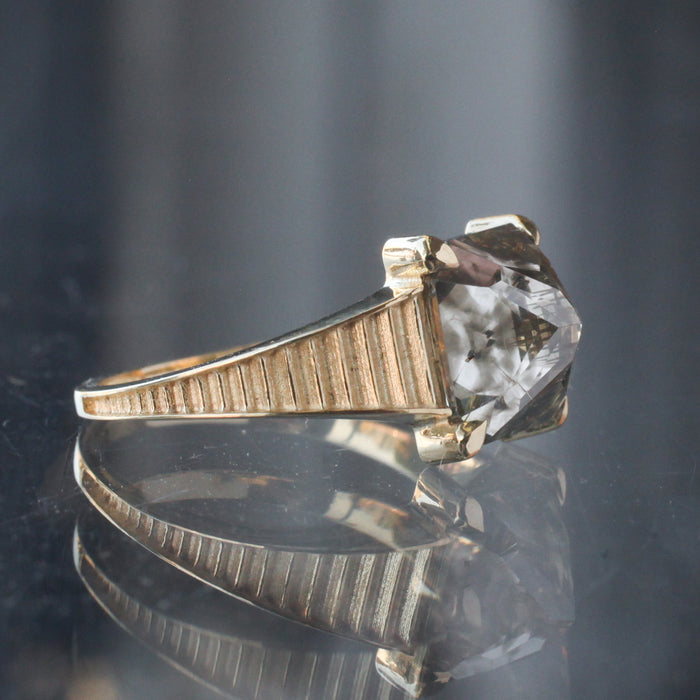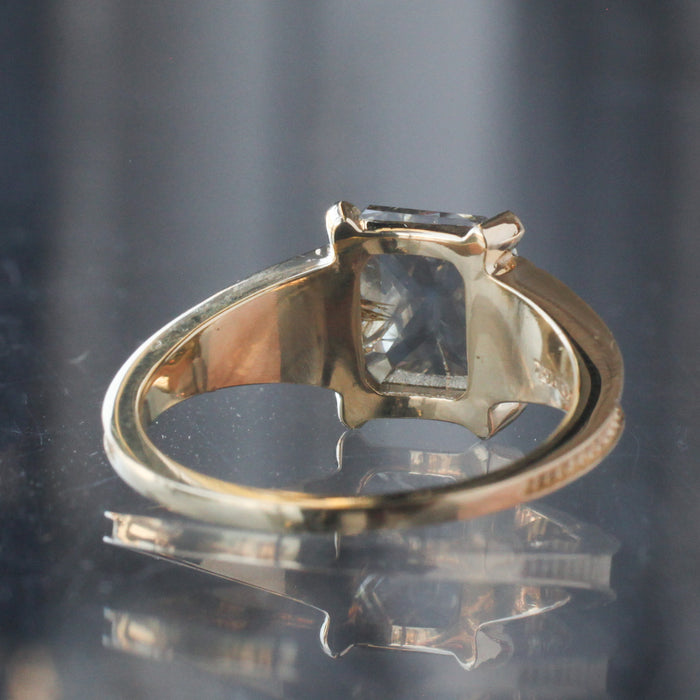 Grande Smokey Grey Inverted Solitaire Temple Ring
$4,075.00
Steps towards a spiritual legacy taken as a commitment between you & your closest (maybe that's also ... you). A singular solitaire diamond peak representing the past, present, and future all in one, a dynamic path, a talisman of exaltation.
With an inverted smokey grey salt & pepper elongated radiant diamond (2.75ct), set in 18k yellow gold & handmade start to finish in our San Francisco Studios. Currently a size XX and resizable, so leave a note at checkout with the size you need (click "add note")!