Hello There.
please login to your account to see what's inside
Lost Something?
please enter your email & then check it to retrieve a password reset
Make An Account!
check ze box for updates, specials, pop-ups, and new piercing & welding dates.
Back Order
We're out right now but we're happy to make one just for you! Expect 6-8 weeks for delivery.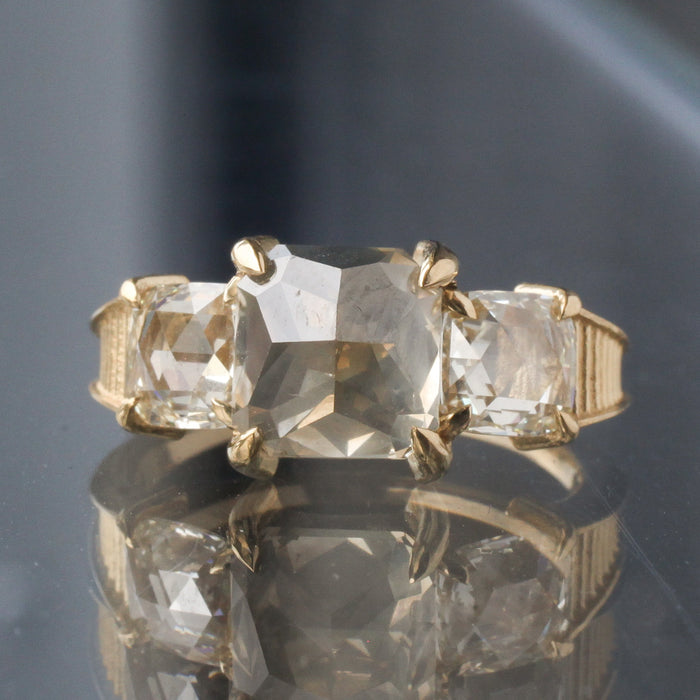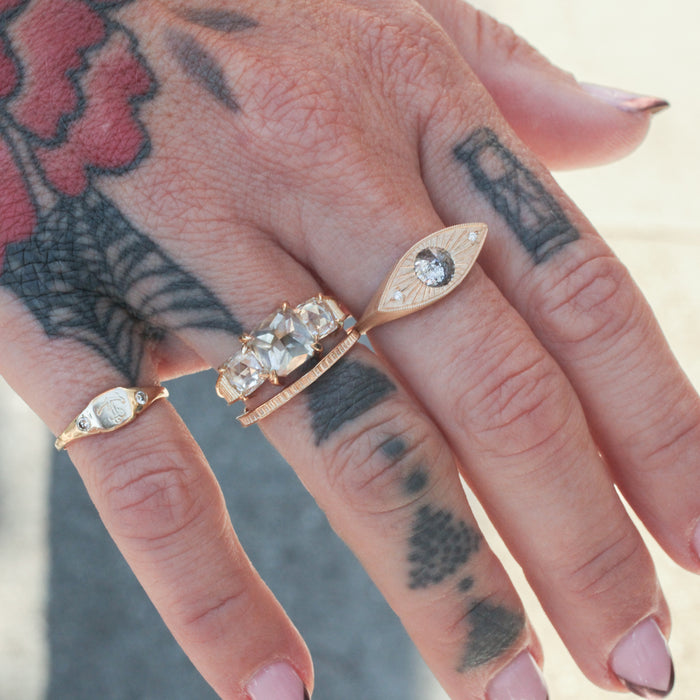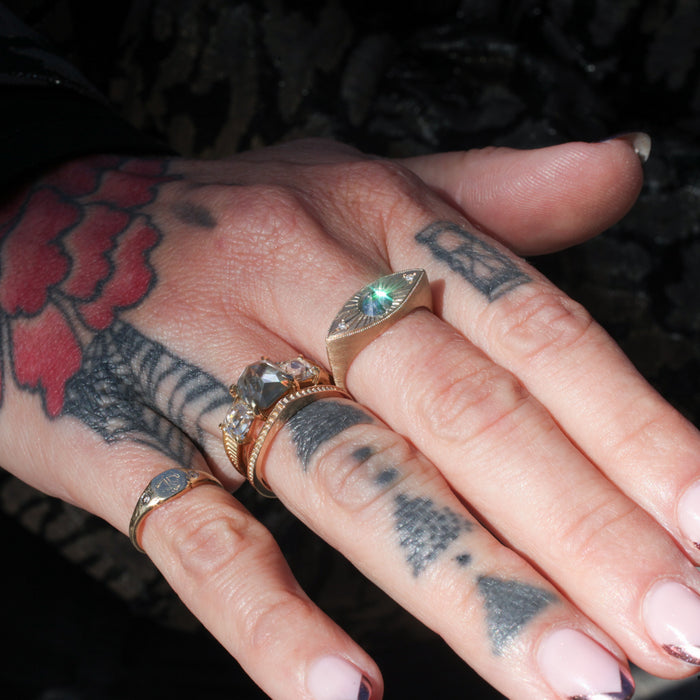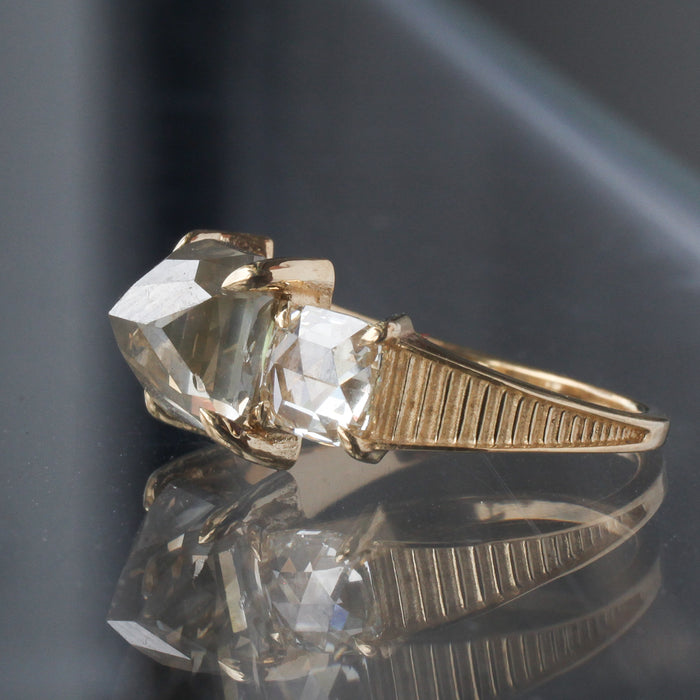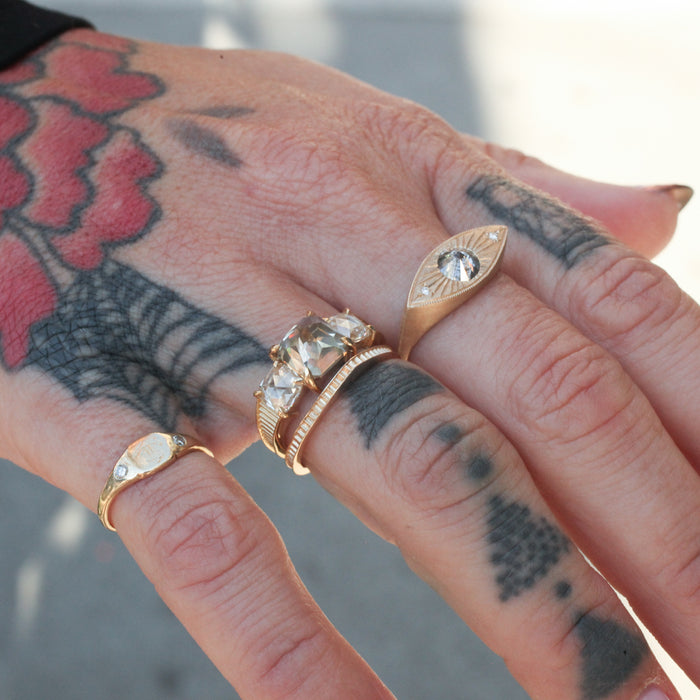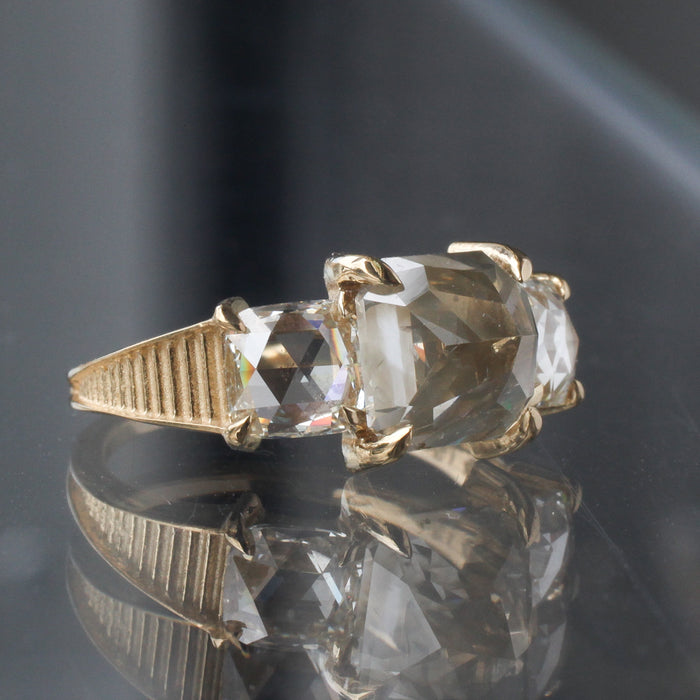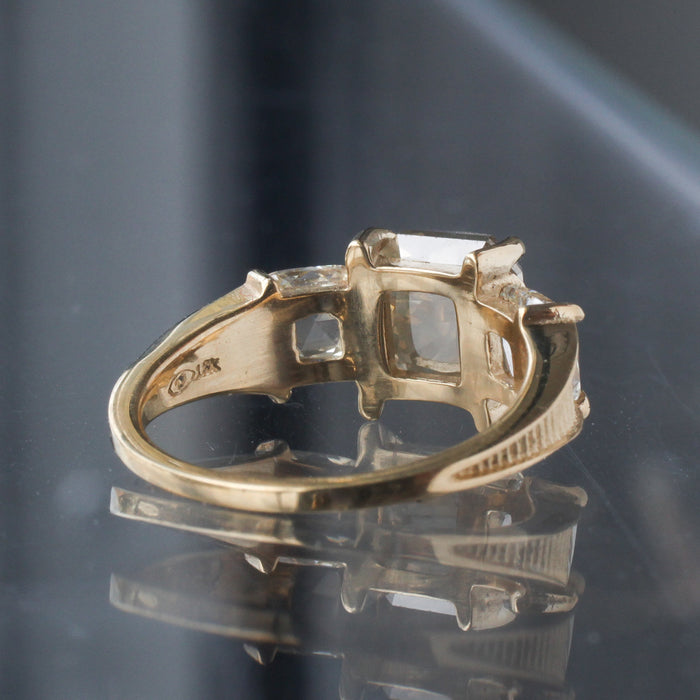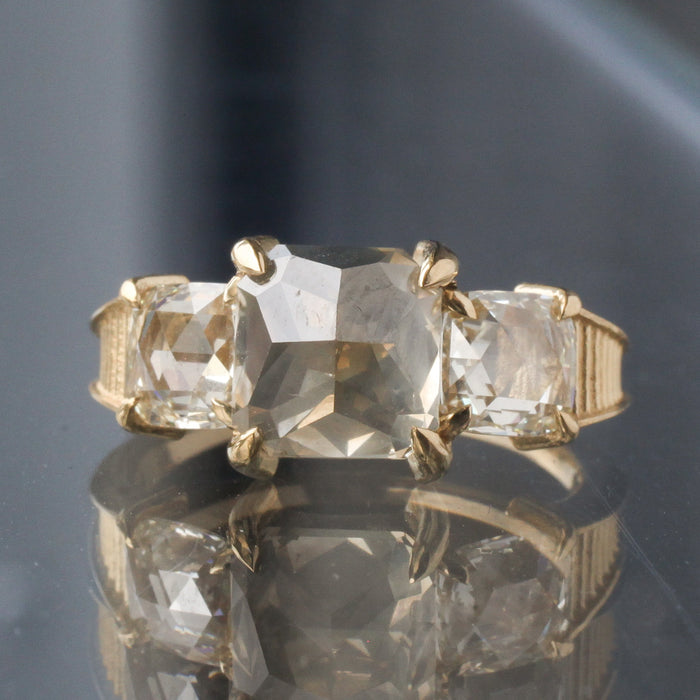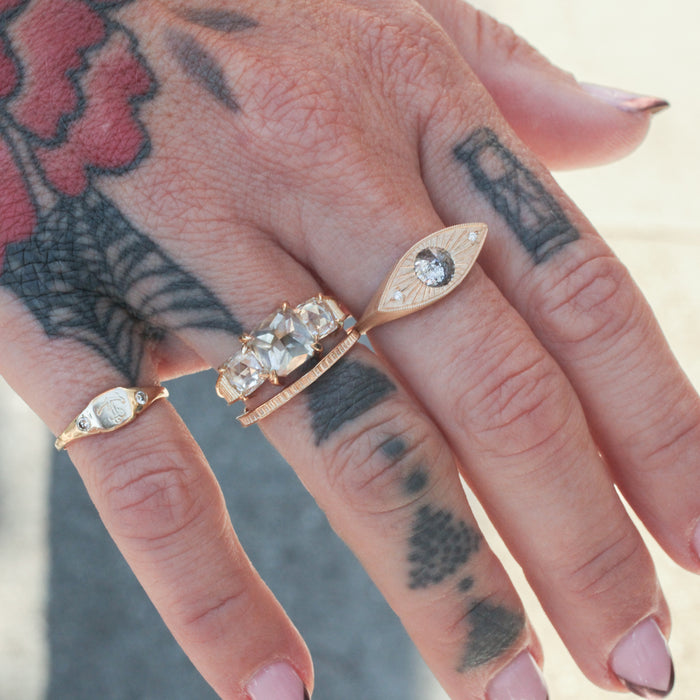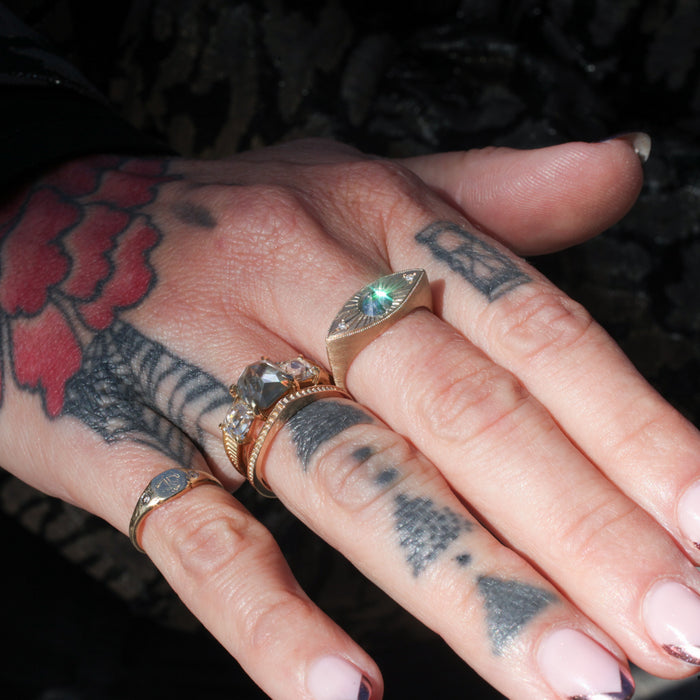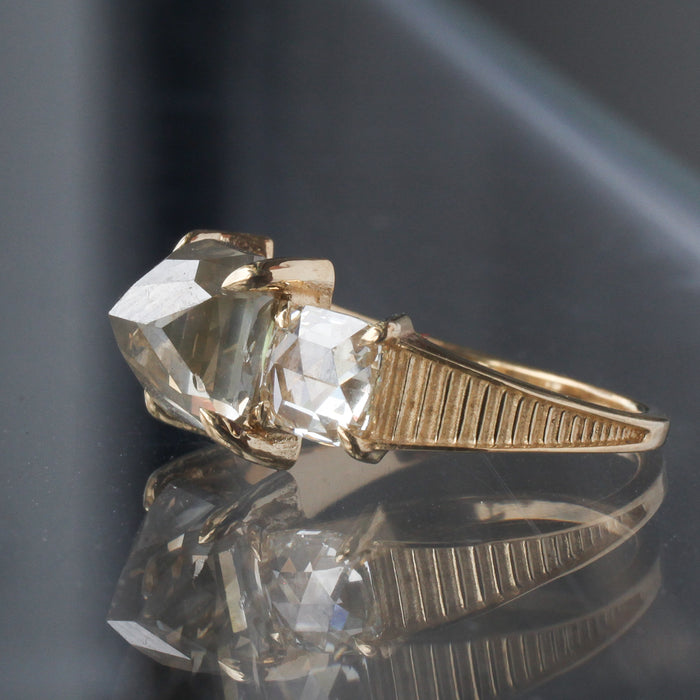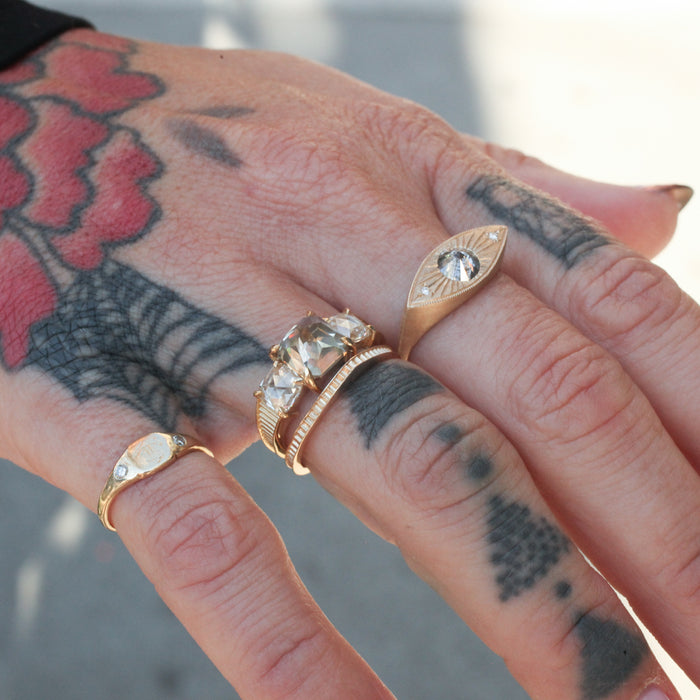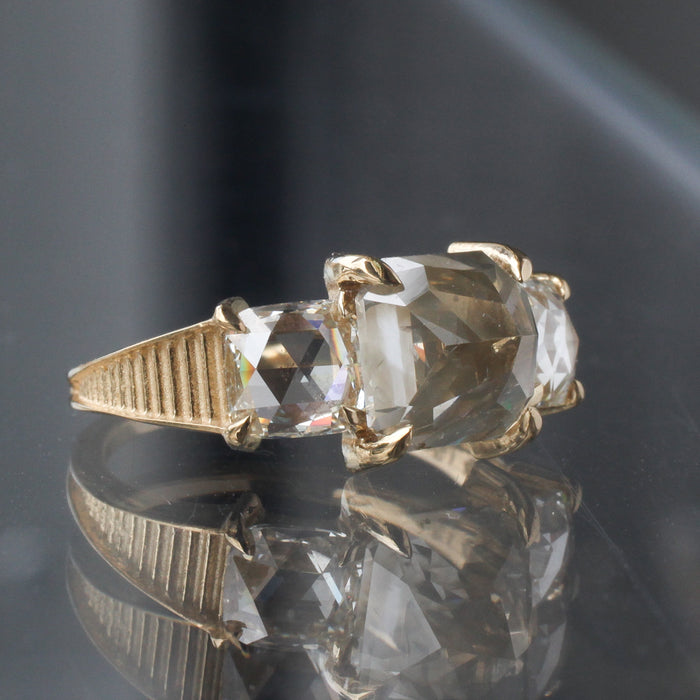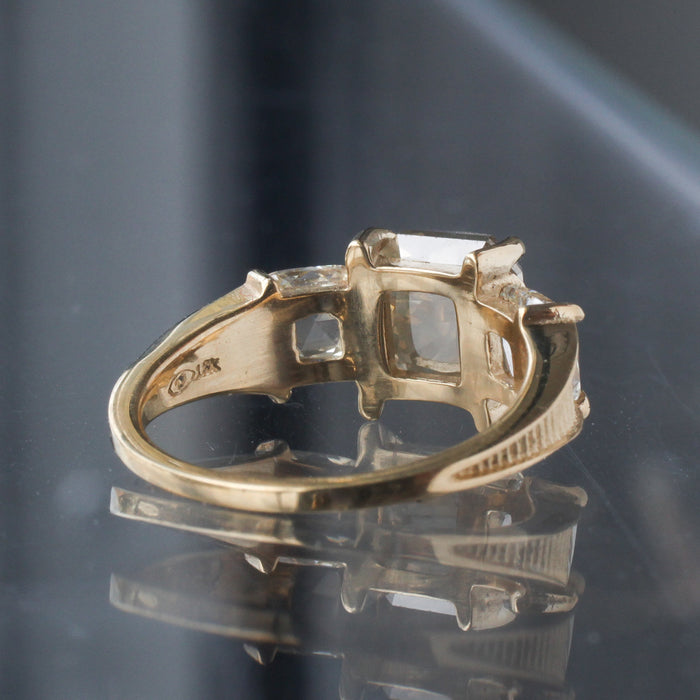 Grande Inverted Golden Grey Diamond Temple Ring
$7,800.00
Steps towards a spiritual legacy taken as a commitment between you & your closest (maybe that's also ... you). Our take on the classic three-stone ring, representing past, present & future not statically but as a dynamic path, a talisman of movement & exaltation.
With an inverted brilliant golden grey diamond center stone (3.05ct), rose cut cushion warm diamond side stones (1.28ctw), and all set in 18k yellow gold and handmade in our SF Studios (4.33ctw). 
Currently a size 6 and resizable, so leave a note at checkout with the size you need (click "add note")!