Hello There.
please login to your account to see what's inside
Lost Something?
please enter your email & then check it to retrieve a password reset
Make An Account!
check ze box for updates, specials, pop-ups, and new piercing & welding dates.
Back Order
We're out right now but we're happy to make one just for you! Expect 6-8 weeks for delivery.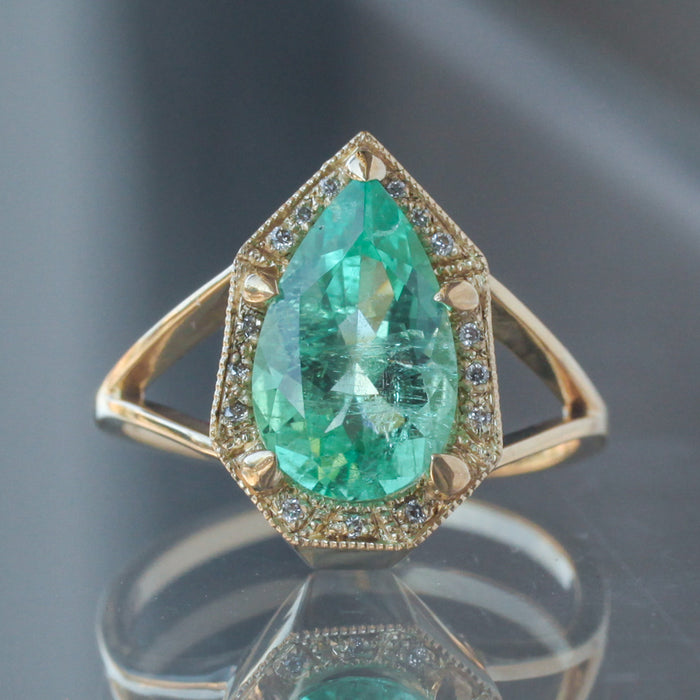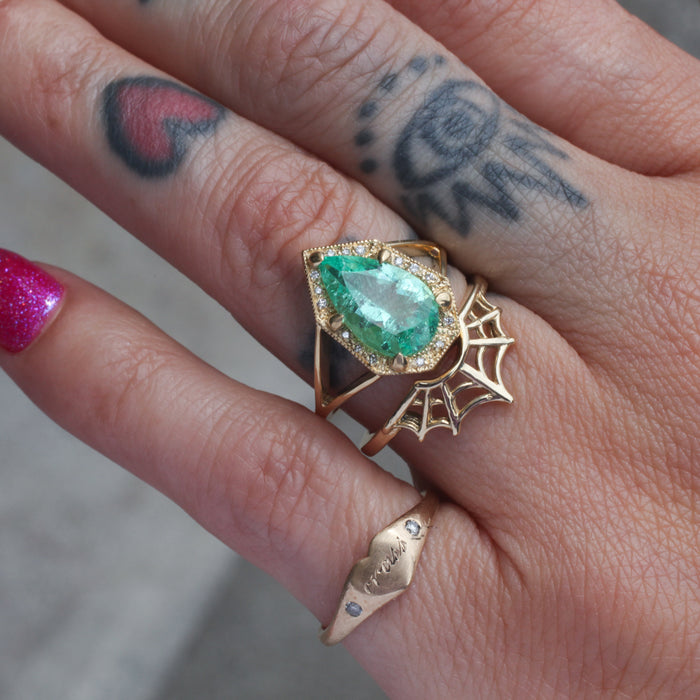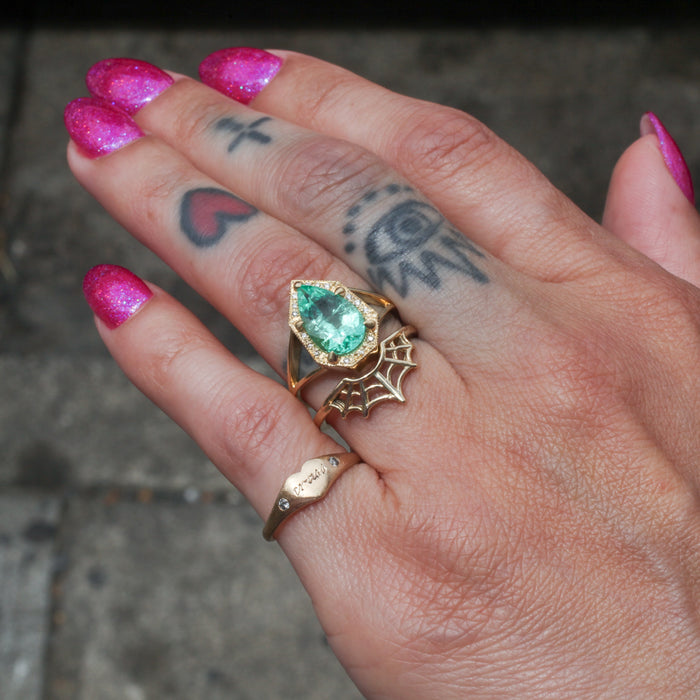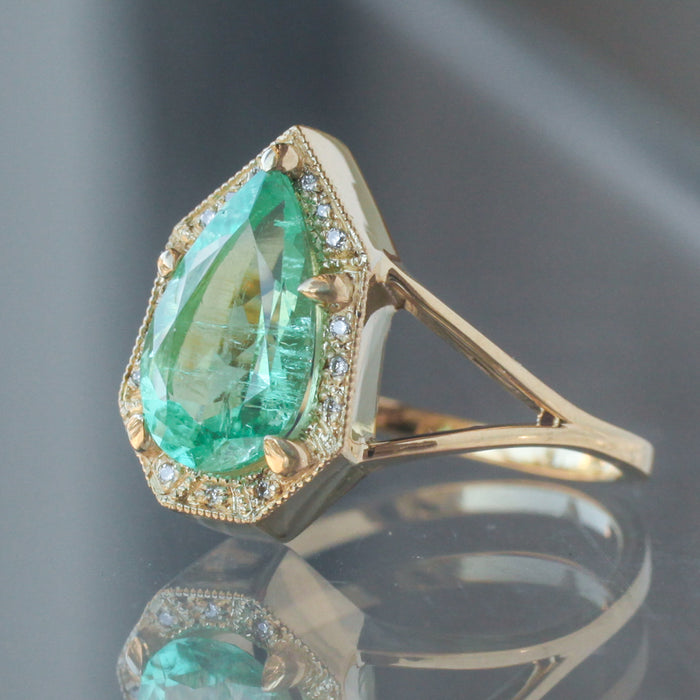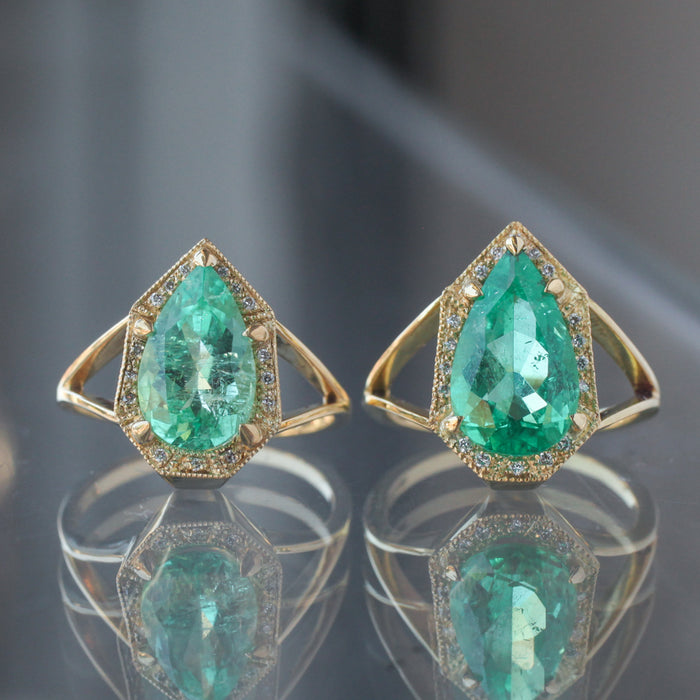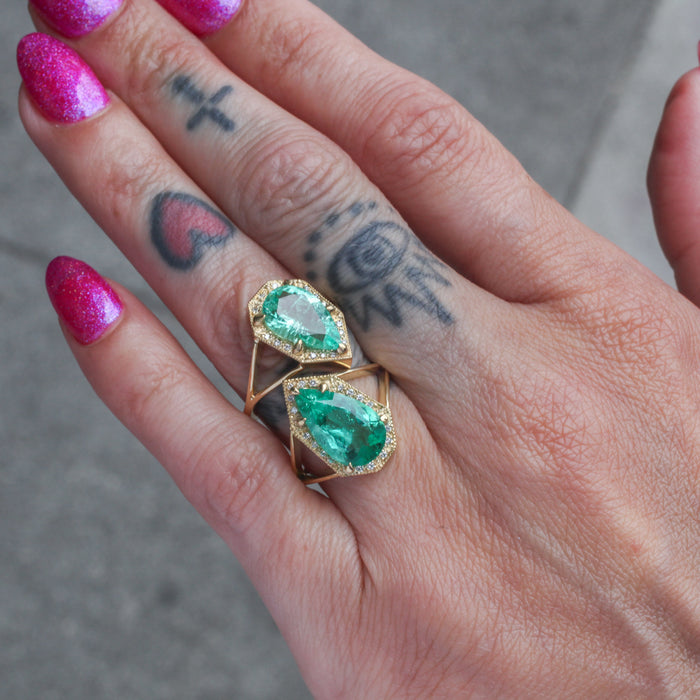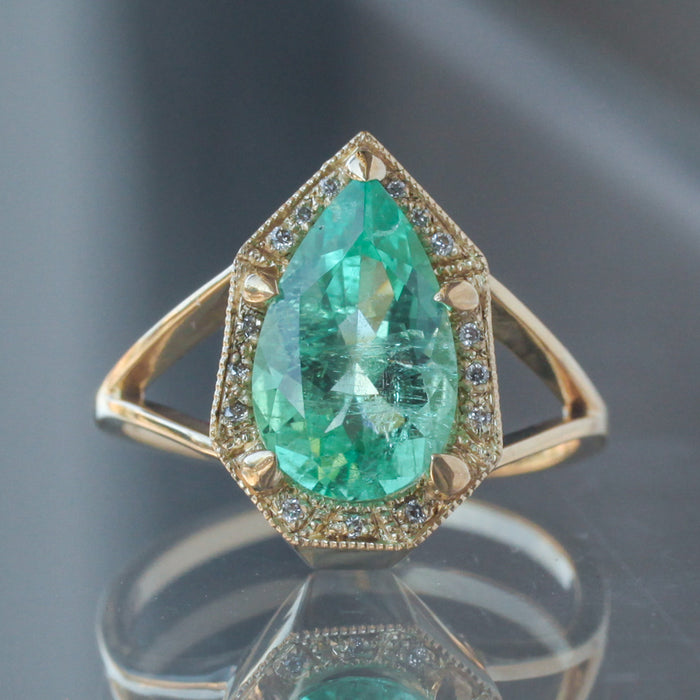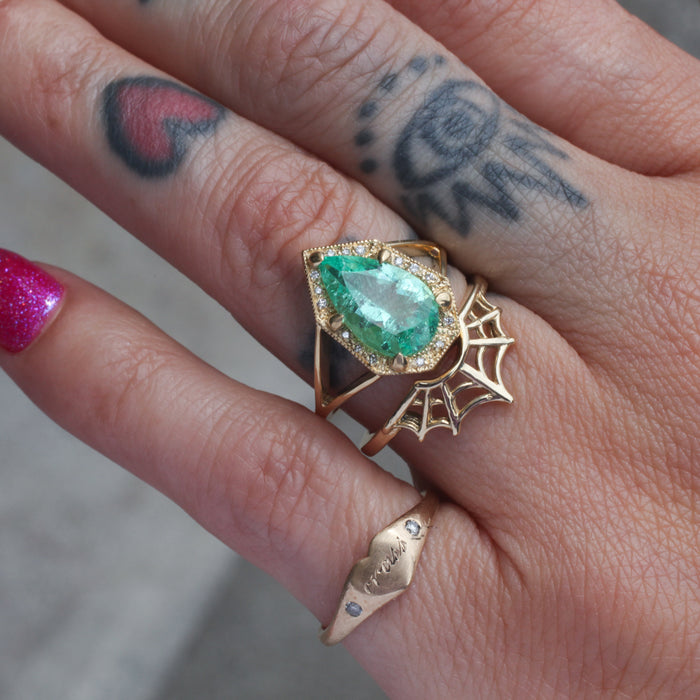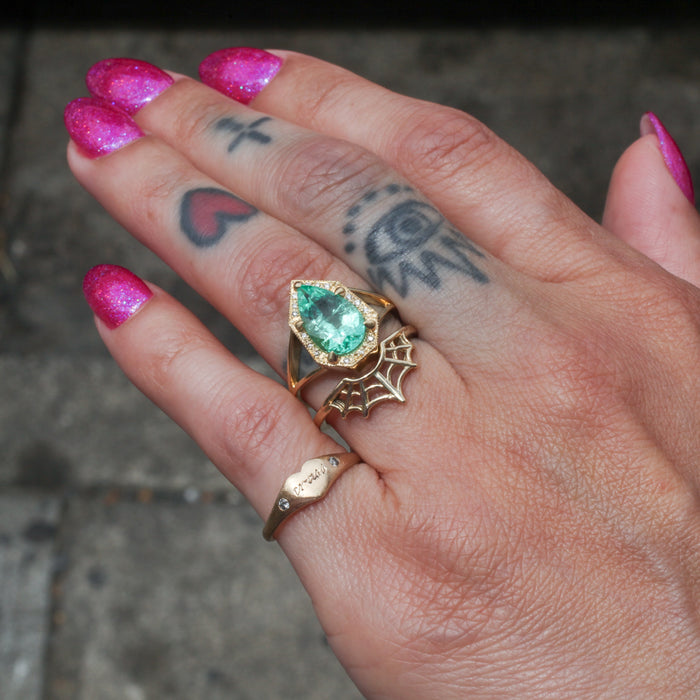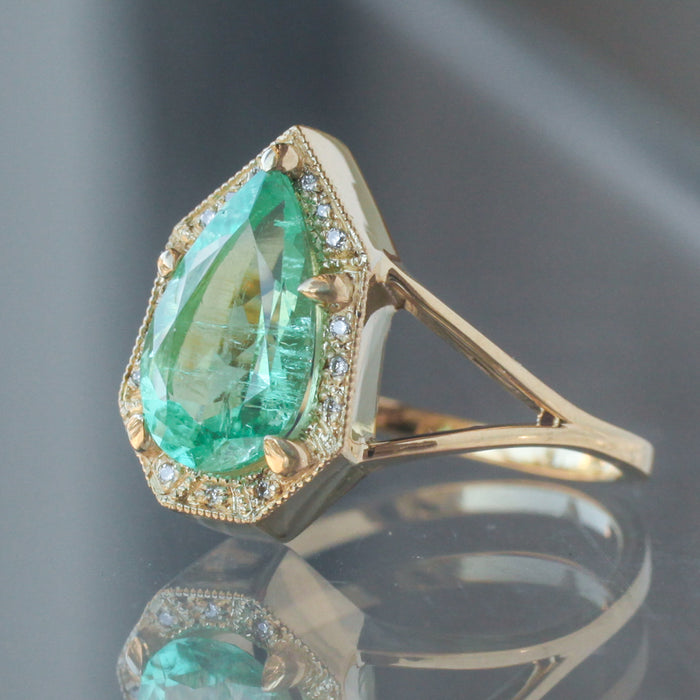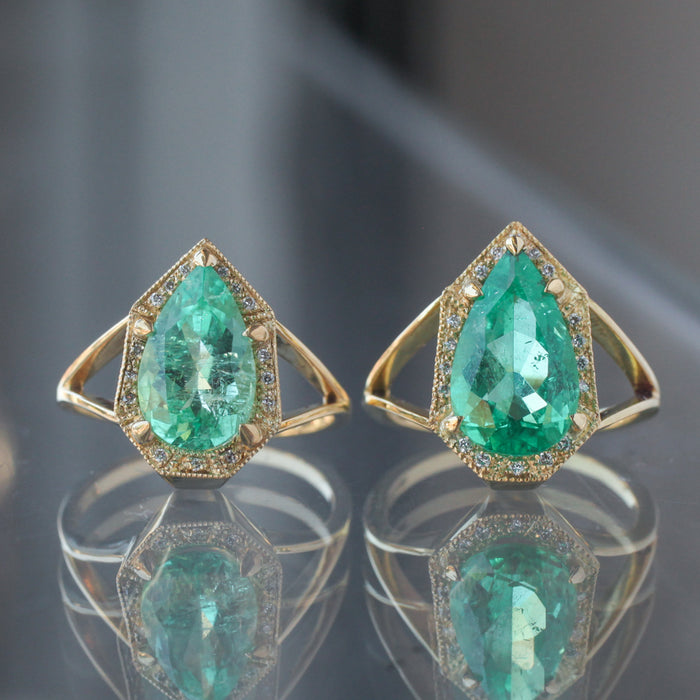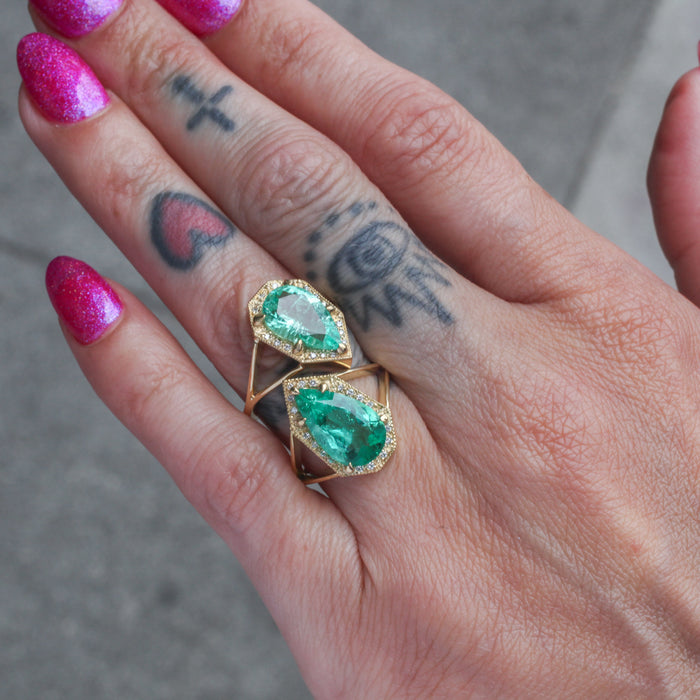 Grande Emerald Phoebe (1.85ct)
$7,350.00
Our Grande Phoebe, the bigger sibling of our Classic Phoebe, so beloved because of how her hard exterior frames a softened center, here cradling a 1.85ct light jolly rancher green Colombian emerald in a brilliant pear cut surrounded by 15 pavé set white diamonds (.075ctw). A highclass spaceship engagement ring to travel through the Borealis particles. A one-of-a-kind beauty, handmade in 18k yellow gold in our San Francisco Studios by our team of expert jewelers. Find its sibling the Super Grand Emerald Phoebe here.
Currently a size 6.25 and resizable, so please leave your size in the checkout notes (click "add note" to save)!