Hello There.
please login to your account to see what's inside
Lost Something?
please enter your email & then check it to retrieve a password reset
Make An Account!
check ze box for updates, specials, pop-ups, and new piercing & welding dates.
Back Order
We're out right now but we're happy to make one just for you! Expect 6-8 weeks for delivery.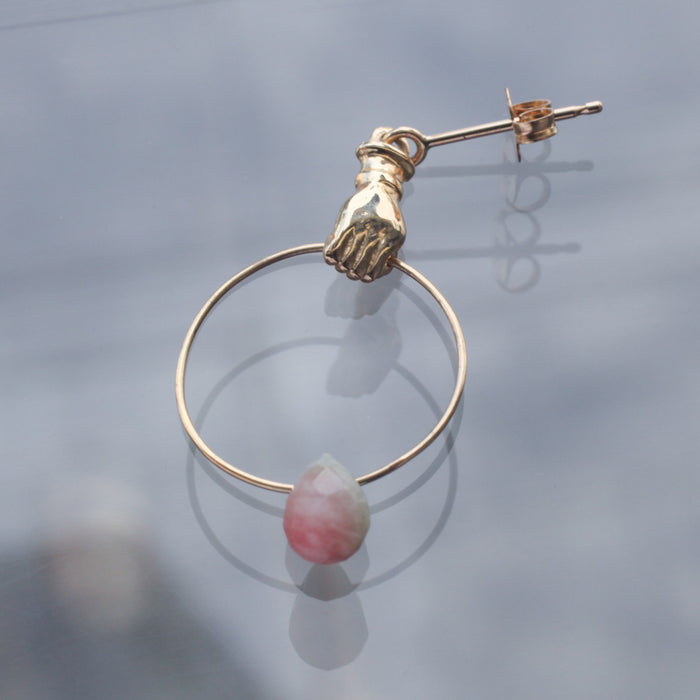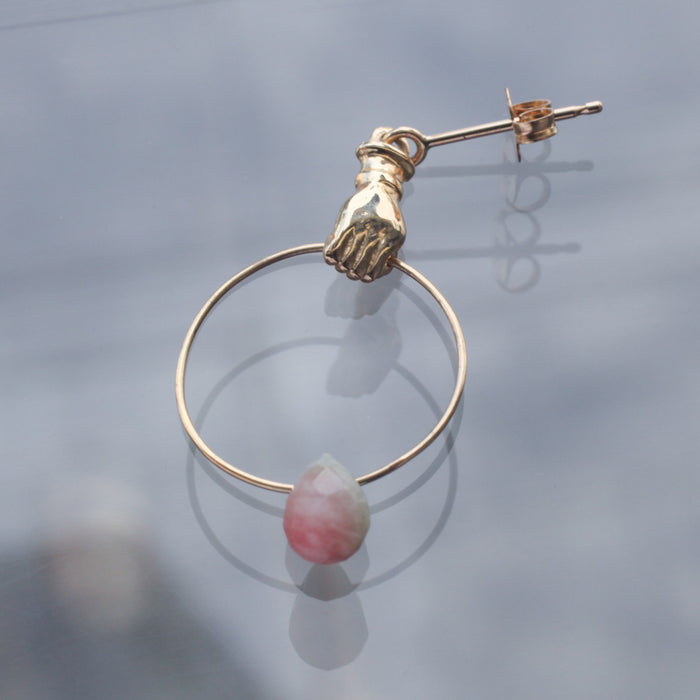 Tearful Hoop
$345.00
A tiny golden hand clutches a gold hoop. From each mournful meridian cries a watermelon jade teardrop, each unique stone is a mix of both pink and green. For maximum candy colors and motion. Handmade in 10k yellow gold by Margaret Cross in her Brooklyn Studio. Sold as a single earring.