Hello There.
please login to your account to see what's inside
Lost Something?
please enter your email & then check it to retrieve a password reset
Make An Account!
check ze box for updates, specials, pop-ups, and new piercing & welding dates.
Back Order
We're out right now but we're happy to make one just for you! Expect 6-8 weeks for delivery.
FREE CONTIGUOUS US SHIPPING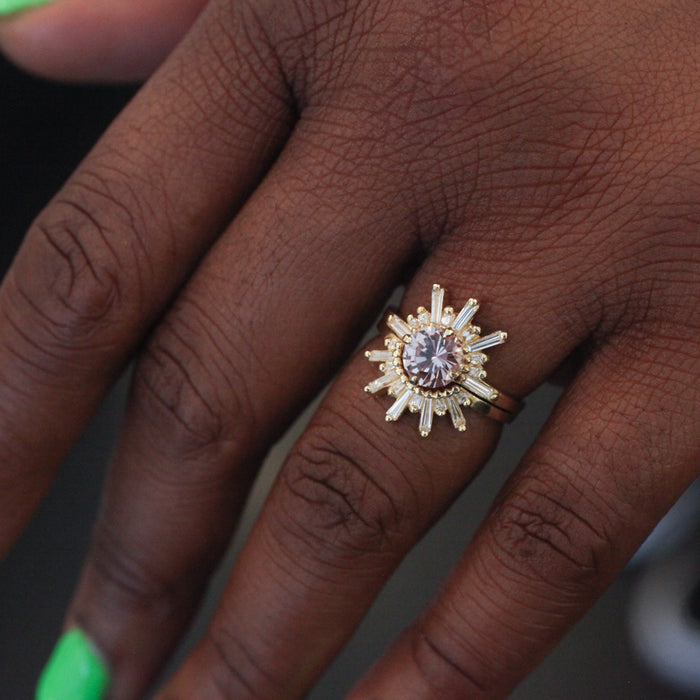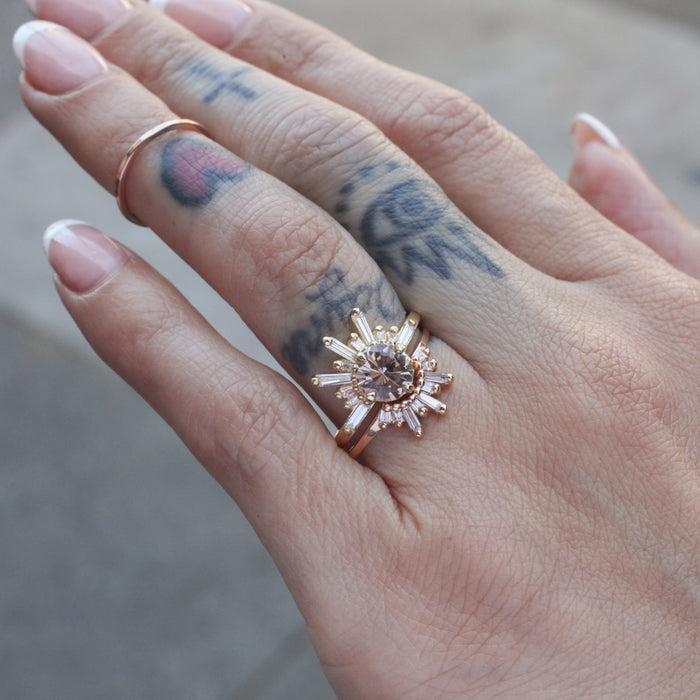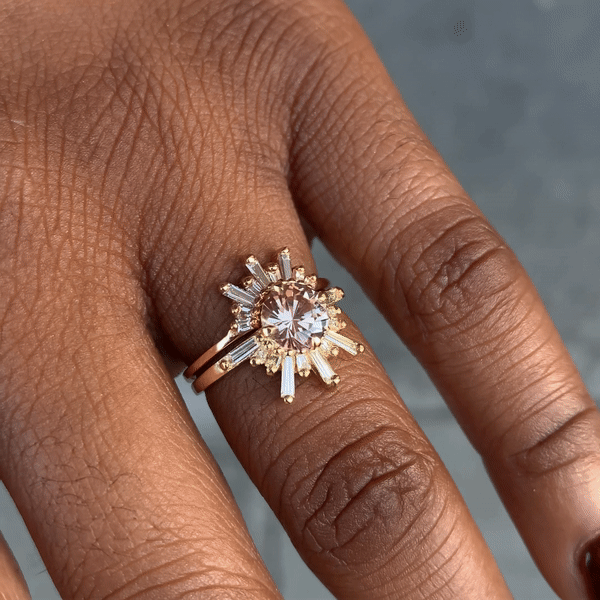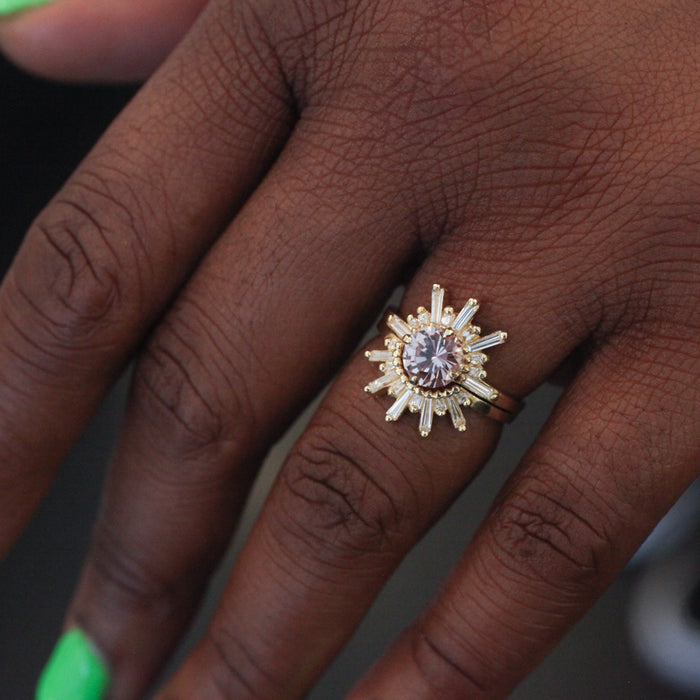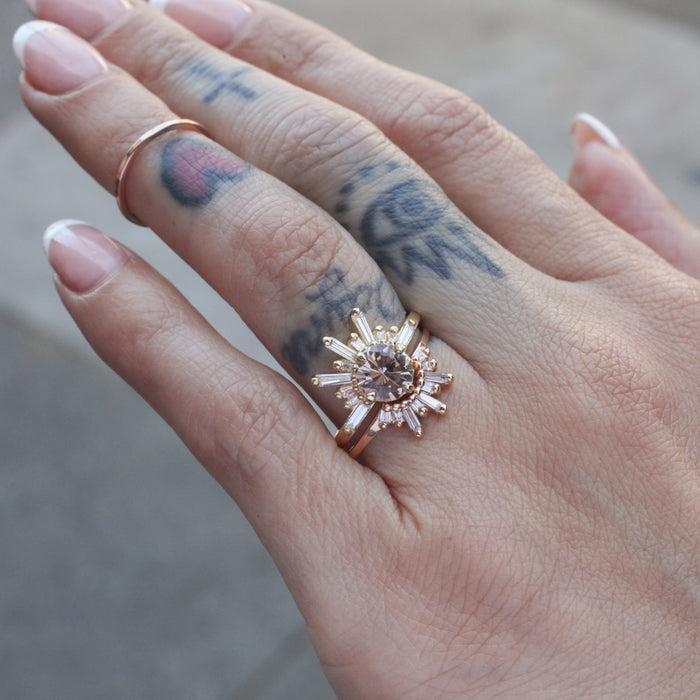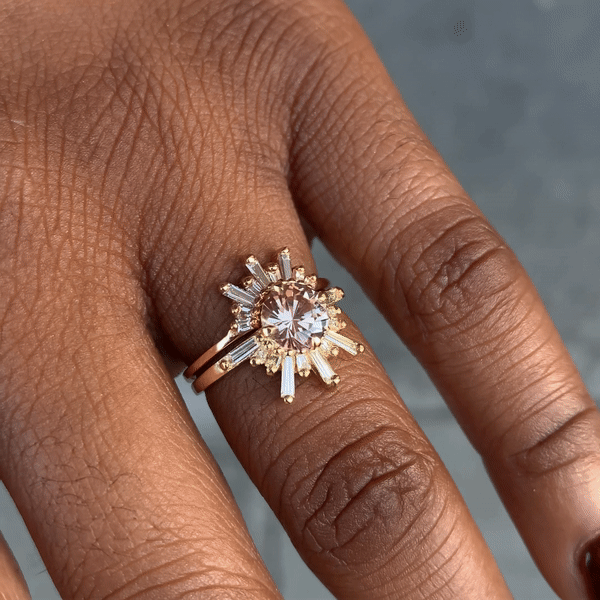 Peach Sapphire Classic Demi Feu
$6,750.00
An invisible geodesic passing through a terrestrial limit, a marker of unfettered space all lit up by our sun's heat & fire. Our classic Demi Feu setting, featuring a 1.46ct round brilliant peach unheated sapphire set in 18k yellow gold with 11 Canadian baguette diamonds, giving pride of place to its imperfect terrestrial origins. Handmade in our San Francisco Studios.
Currently a size 6.5 and resizable, so please leave your size in the checkout notes (click "add note" to save)!
1.46ct round brilliant peach unheated sapphire