Hello There.
please login to your account to see what's inside
Lost Something?
please enter your email & then check it to retrieve a password reset
Make An Account!
check ze box for updates, specials, pop-ups, and new piercing & welding dates.
Back Order
We're out right now but we're happy to make one just for you! Expect 6-8 weeks for delivery.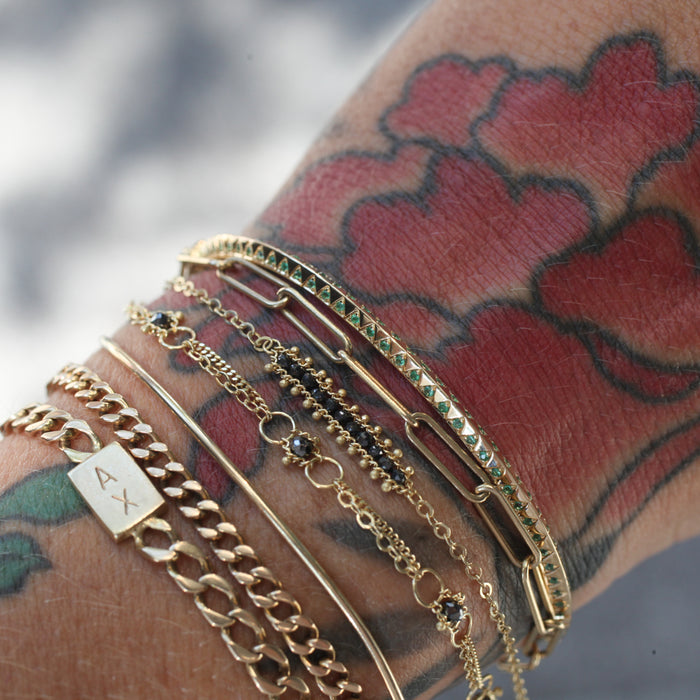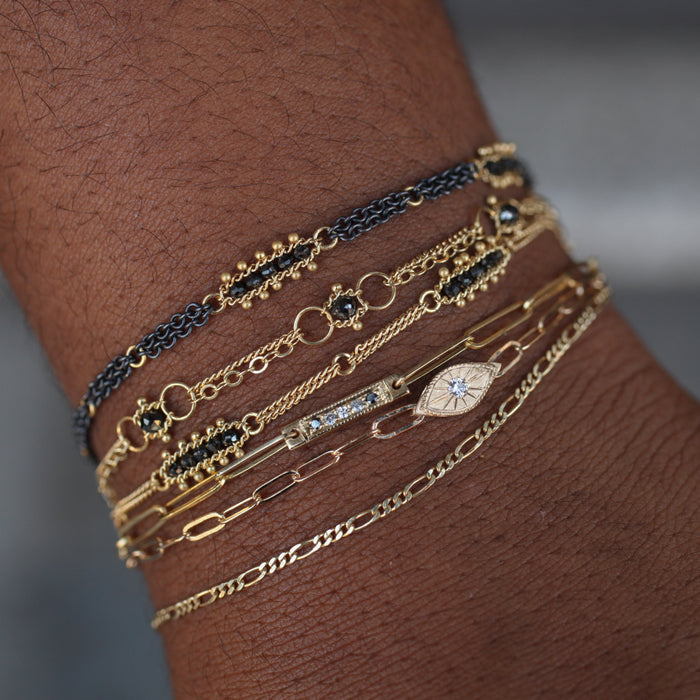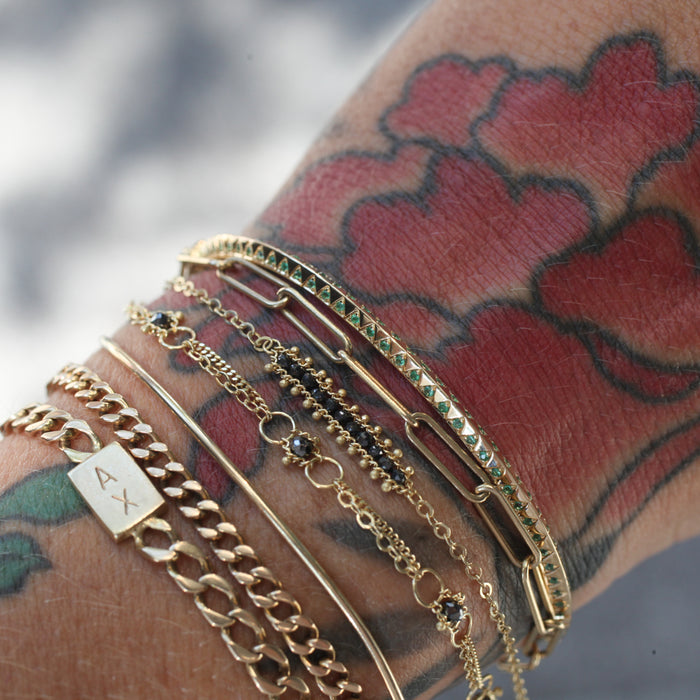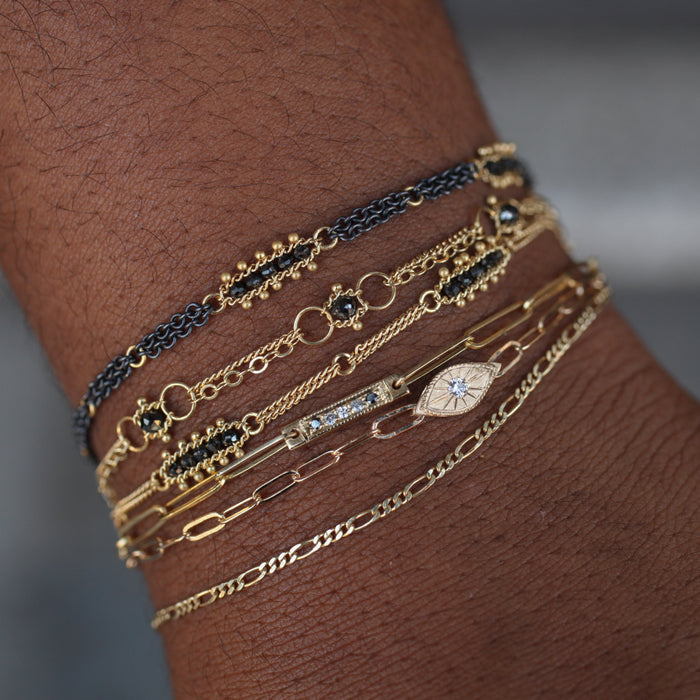 Diamond Whisper Chain
$990.00
Strands of gold suspending singular black, blue, salt & pepper or silver diamonds repeating around your wrist form a handwoven 7" bracelet. Count these instead of sheep. Solid 18k yellow gold with either black, salt & pepper, silver, or blue diamonds handmade by Sara Freedenfeld in Amáli's New York studio.
Size
Black Diamond
Salt & Pepper Diamond
Silver Diamond
Blue Diamond