Hello There.
please login to your account to see what's inside
Lost Something?
please enter your email & then check it to retrieve a password reset
Make An Account!
check ze box for updates, specials, pop-ups, and new piercing & welding dates.
Back Order
We're out right now but we're happy to make one just for you! Expect 6-8 weeks for delivery.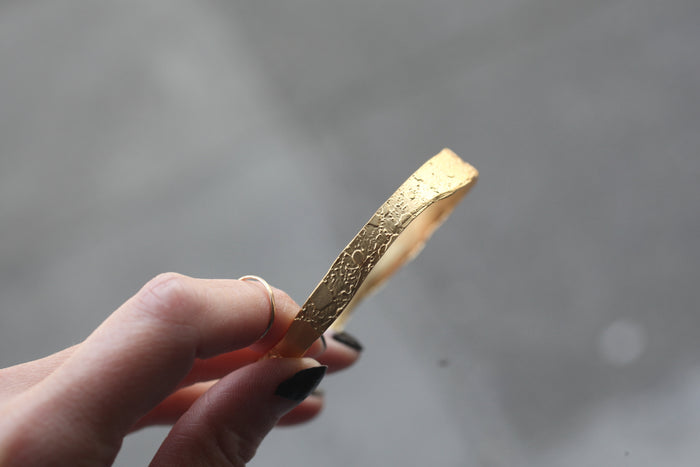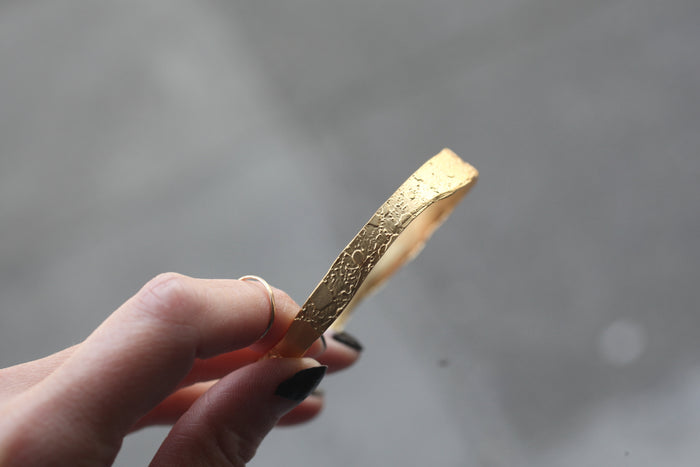 Acid-Etched Bangle
$88.00
A signature, trademark technique that infuses all of Alicia's work, etching so that evidence of human touch is visible, giving each piece a unique stamp. Mined metal overtaken by earth, here in a perfectly slender bangle coated in a rich 22k gold. Handmade in her Chicago studio.
Size
Size
Small (2.25" diameter)
Medium (2.5" diameter)
Size guide