Hello There.
please login to your account to see what's inside
Lost Something?
please enter your email & then check it to retrieve a password reset
Make An Account!
check ze box for updates, specials, pop-ups, and new piercing & welding dates.
Back Order
We're out right now but we're happy to make one just for you! Expect 6-8 weeks for delivery.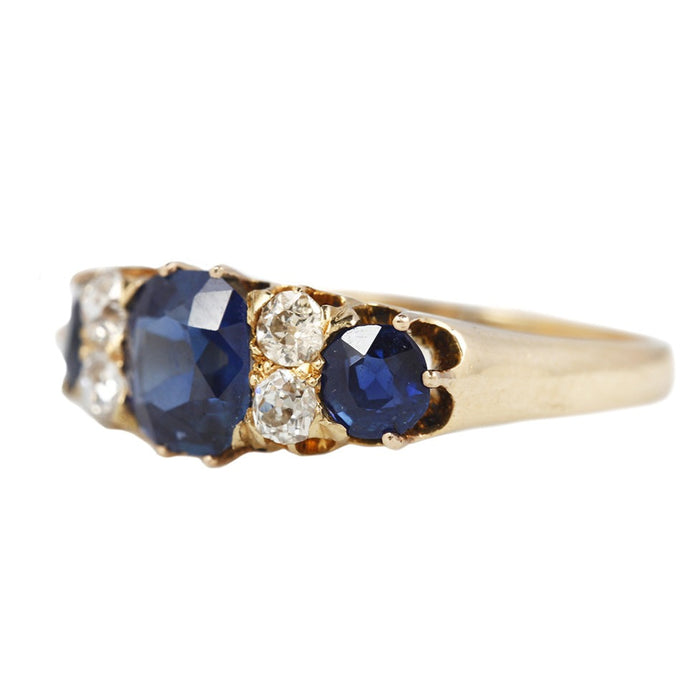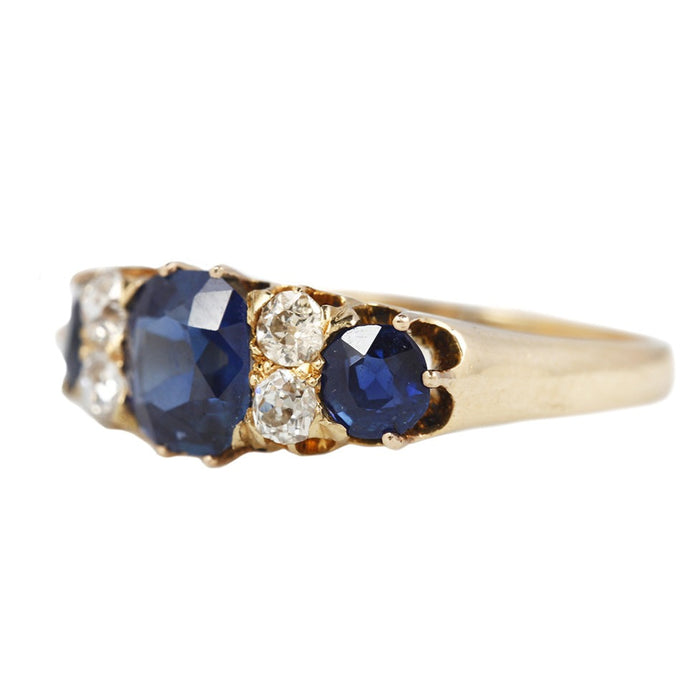 Victorian Sapphire & Diamond
$5,960.00
Past, present, and future – in the Victorian Era almost everything inanimate told a complex story. Three stones means temporal continuity & is meant to symbolize your bond with your partner. Here separated by sparkling white vintage rose cut diamonds, this ring was made in the 1800s & virtually untouched since then. In 15k yellow gold, it's a size 7 but can be resized, so let us know what size you need.