Hello There.
please login to your account to see what's inside
Lost Something?
please enter your email & then check it to retrieve a password reset
Make An Account!
check ze box for updates, specials, pop-ups, and new piercing & welding dates.
Back Order
We're out right now but we're happy to make one just for you! Expect 6-8 weeks for delivery.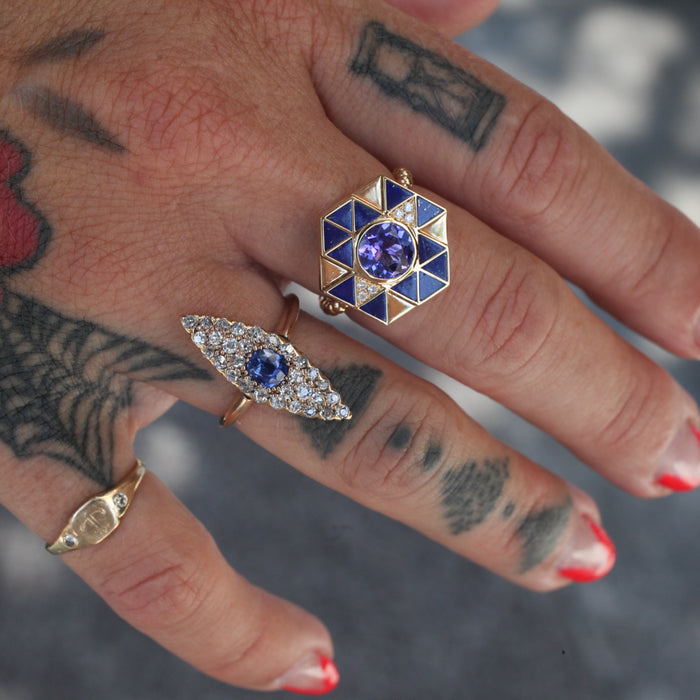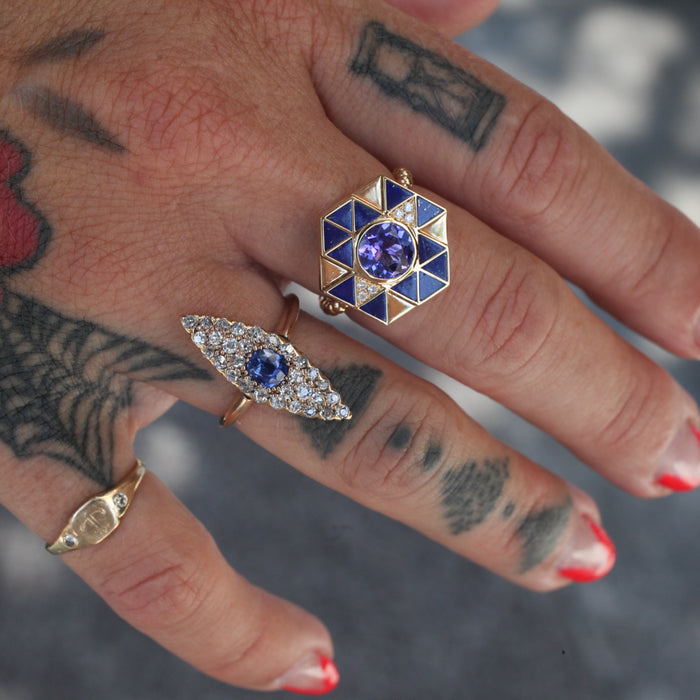 Turn of the Century Diamond & Sapphire Navette
$3,000.00
An antique navette ring from the turn of the 19th century featuring approximately 1ct of old mine cut diamonds surrounding an 0.5 ct cushion cut blue sapphire set in 14k yellow gold. Currently a size 6.5 and resizable, so leave a note at checkout with the size you need (click "add note")!