Hello There.
please login to your account to see what's inside
Lost Something?
please enter your email & then check it to retrieve a password reset
Make An Account!
check ze box for updates, specials, pop-ups, and new piercing & welding dates.
Back Order
We're out right now but we're happy to make one just for you! Expect 6-8 weeks for delivery.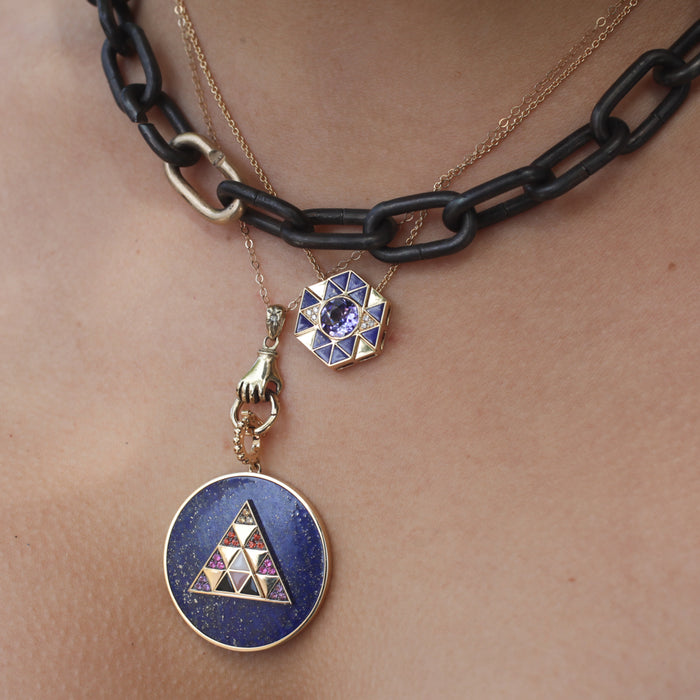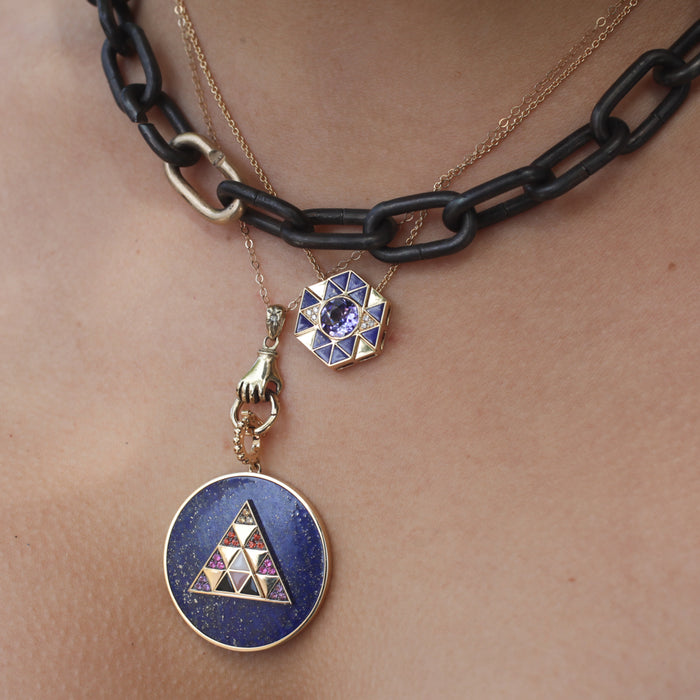 Kotoko Sierpinski Pendant
$3,800.00
Fractals have a rich history in two ways: one in mathematics; but even older is in architecture. A triangle within a triangle within another triangle is both unforgettably modern in its geometry & a beautiful nod to African engineering cultures like Cameroon's Kotoko. Made in 18k yellow gold with a lapis background inlay & precious gemstone pavé in her San Francisco Studios. This listing is for the pendant only.