Hello There.
please login to your account to see what's inside
Lost Something?
please enter your email & then check it to retrieve a password reset
Make An Account!
check ze box for updates, specials, pop-ups, and new piercing & welding dates.
Back Order
We're out right now but we're happy to make one just for you! Expect 6-8 weeks for delivery.
FREE CONTIGUOUS US SHIPPING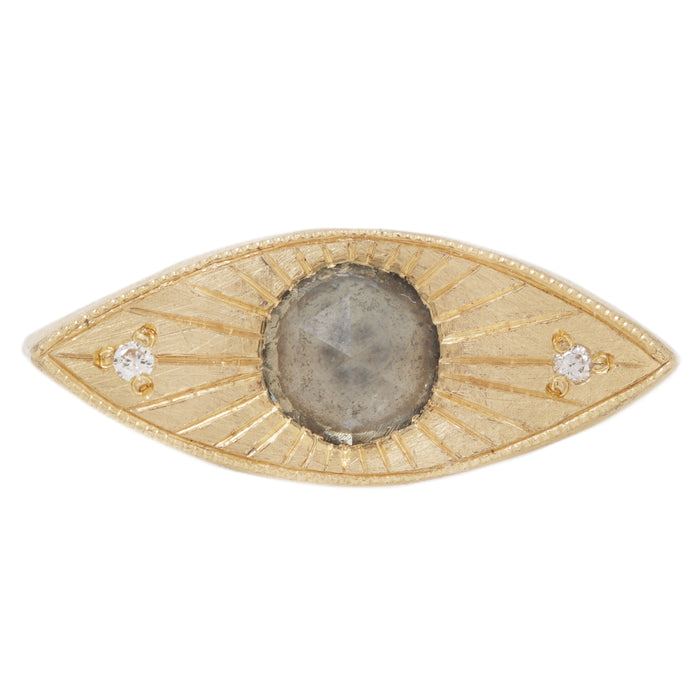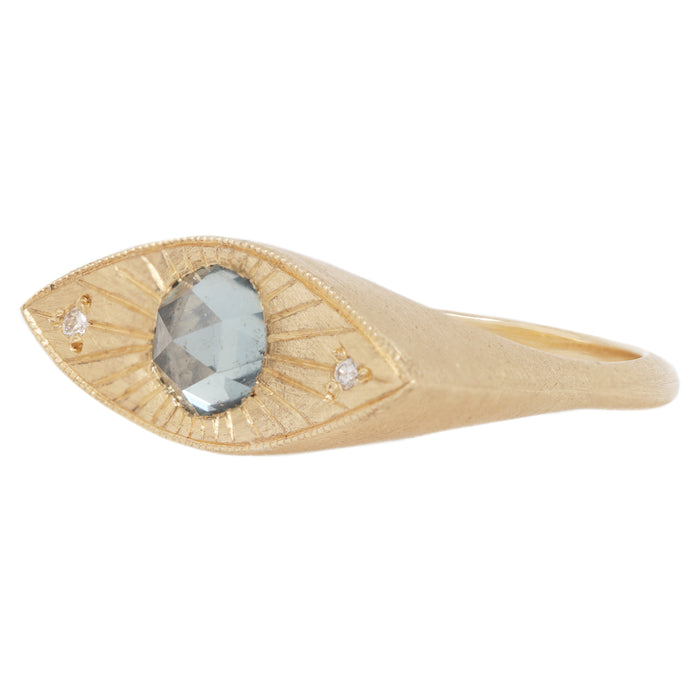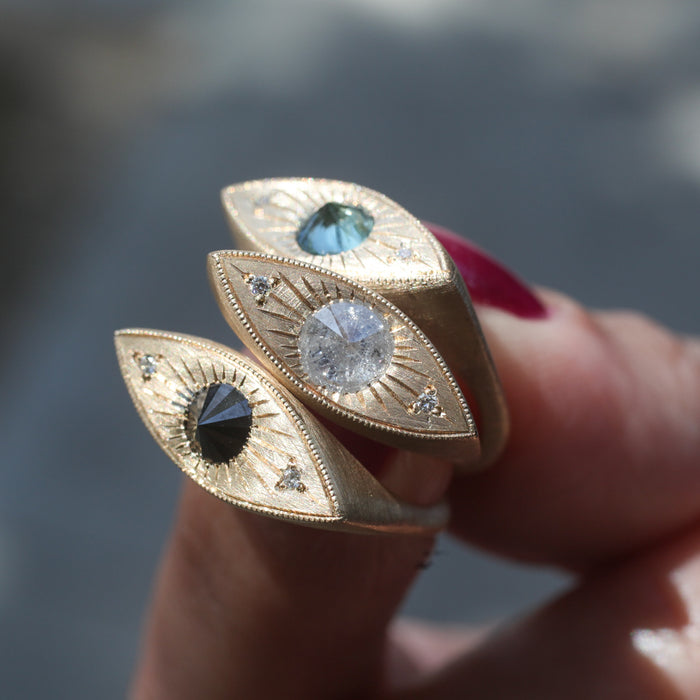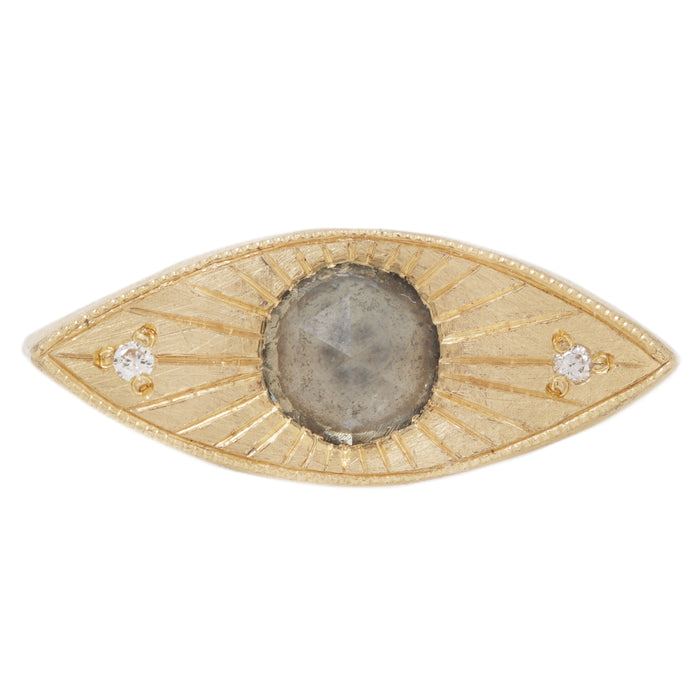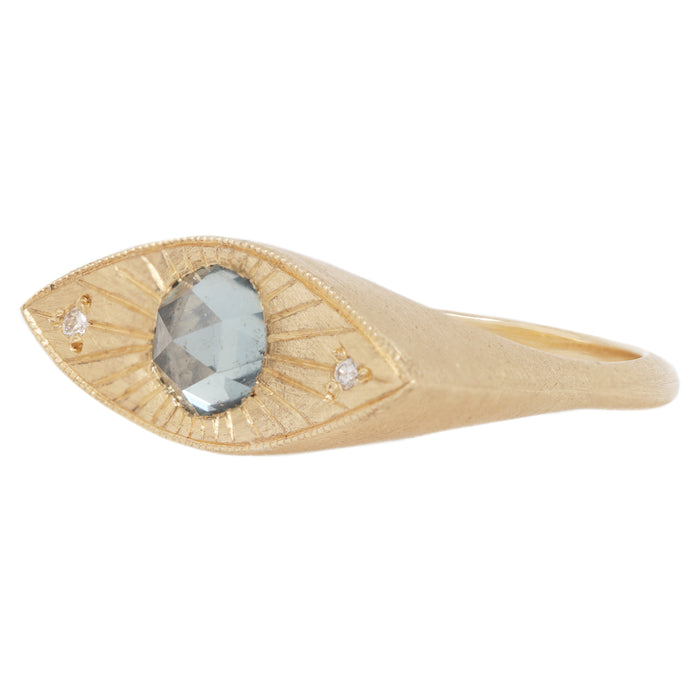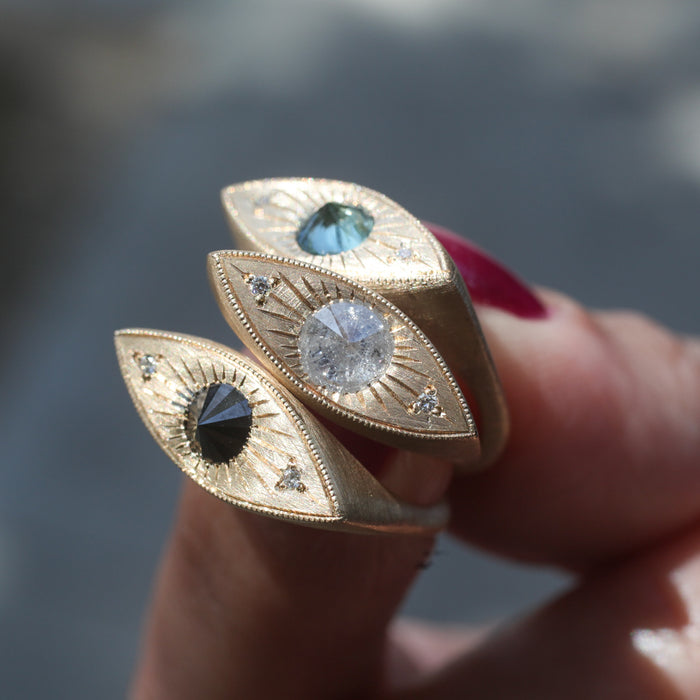 Sapphire Third Eye
$2,180.00
The third eye symbolizes clarity and insight, it opens our potential to see beyond the corporeal, the tangible world. Hand engraving encircles a roughly 5.5mm rose cut or inverted Montana Sapphire in colors ranging from watery teals to brighter blues and pale pastels (that we get direct from the miner!) with two white diamond satellites on either side in 14k gold. Handmade in our San Francisco Studios. Get in touch if you're looking for a specific sapphire color!
14k Yellow Gold
14k Rose Gold
14k White Gold
Rose Cut
Inverted Brilliant
Size