Hello There.
please login to your account to see what's inside
Lost Something?
please enter your email & then check it to retrieve a password reset
Make An Account!
check ze box for updates, specials, pop-ups, and new piercing & welding dates.
Back Order
We're out right now but we're happy to make one just for you! Expect 6-8 weeks for delivery.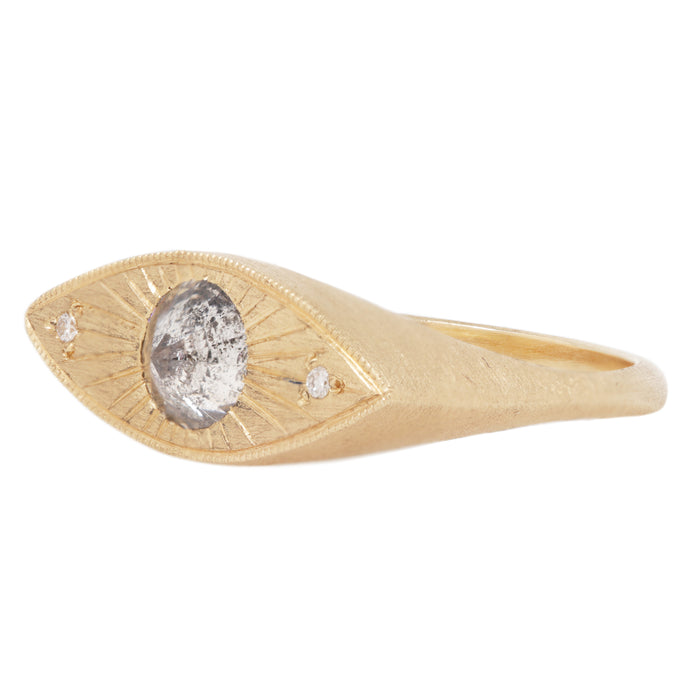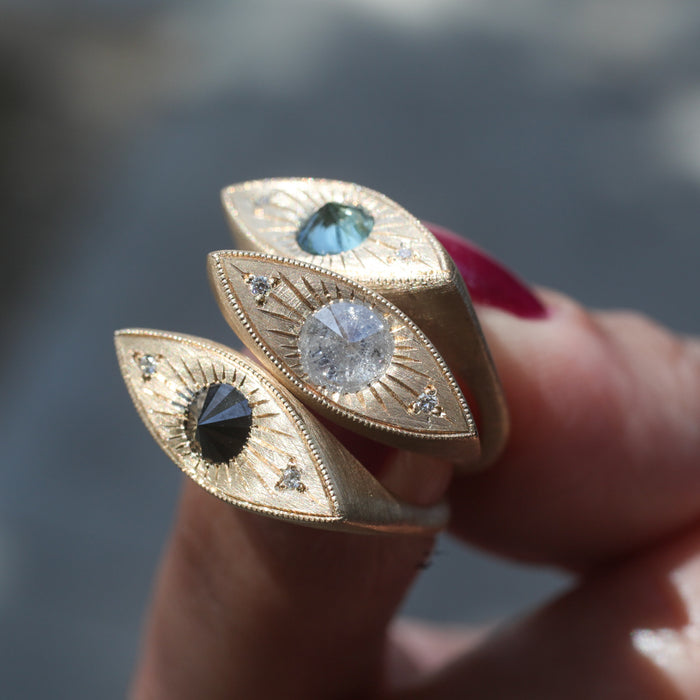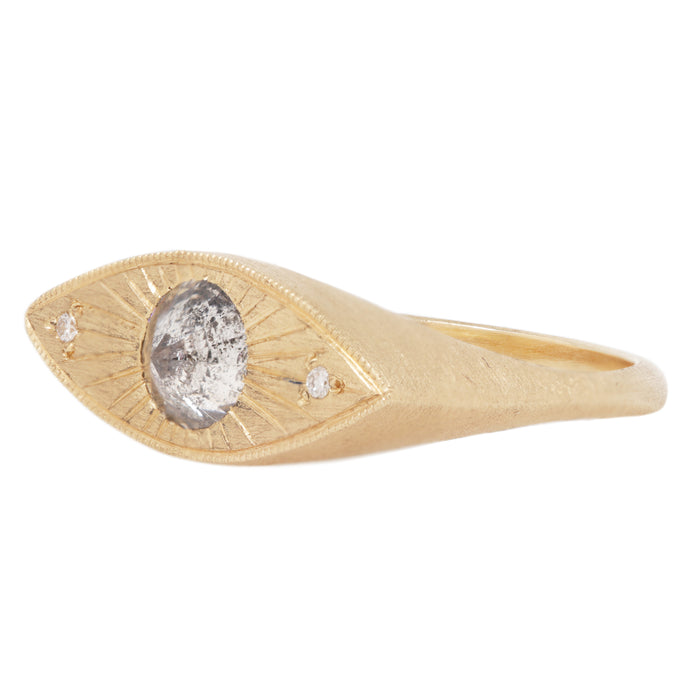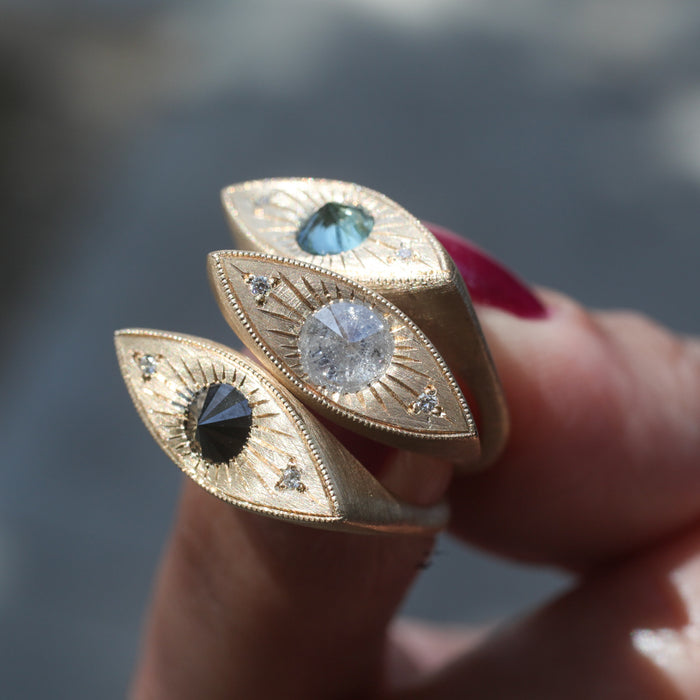 Salt & Pepper Third Eye
$2,180.00
The third eye symbolizes clarity & insight, opening our potential to see beyond the corporeal, tangible world. Hand engraving encircles a roughly 5.5mm salt & pepper diamond with two white diamond satellites on either side in 14k gold. Each salt & pepper diamond is unique & our Third Eyes are meticulously handmade in our SF studio.
14k Yellow Gold
14k Rose Gold
14k White Gold
Rose Cut
Inverted Brilliant
Size
Size
4
4.5
5
5.5
6
6.5
7
7.5
8
8.5
9
9.5
10
10.5
11
Size guide