Hello There.
please login to your account to see what's inside
Lost Something?
please enter your email & then check it to retrieve a password reset
Make An Account!
check ze box for updates, specials, pop-ups, and new piercing & welding dates.
Back Order
We're out right now but we're happy to make one just for you! Expect 6-8 weeks for delivery.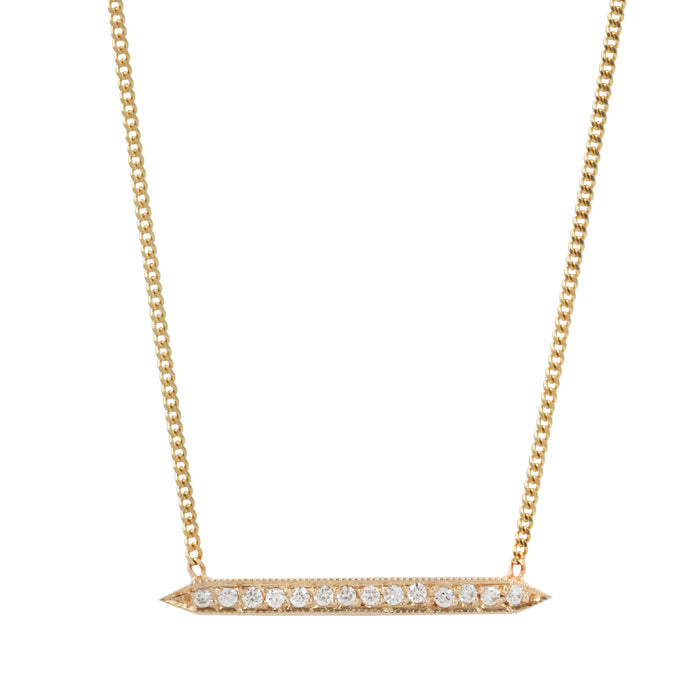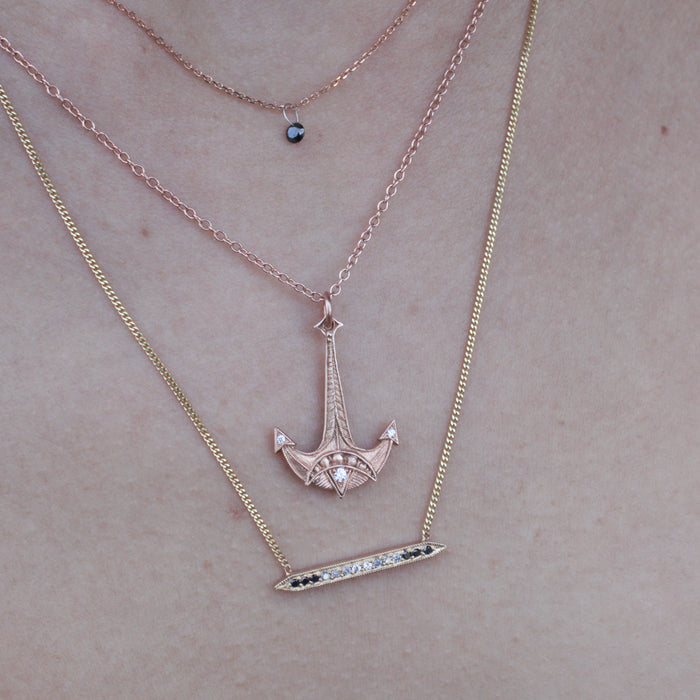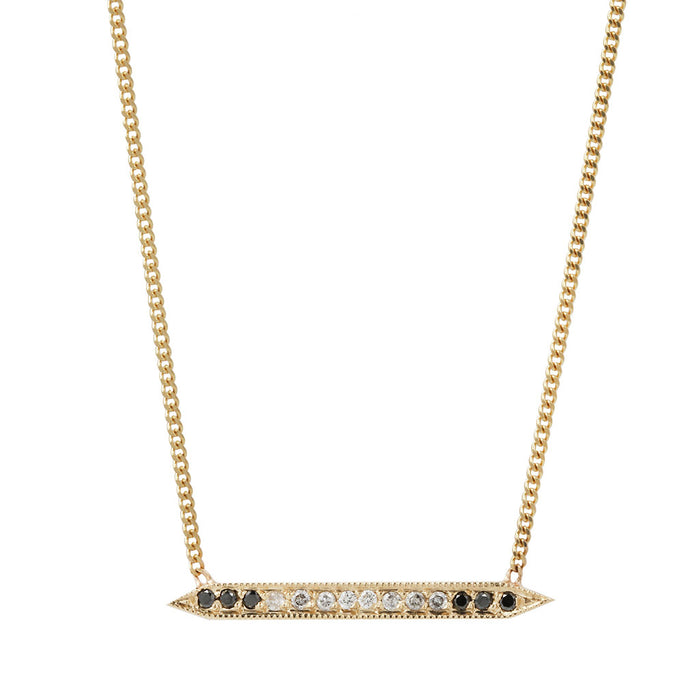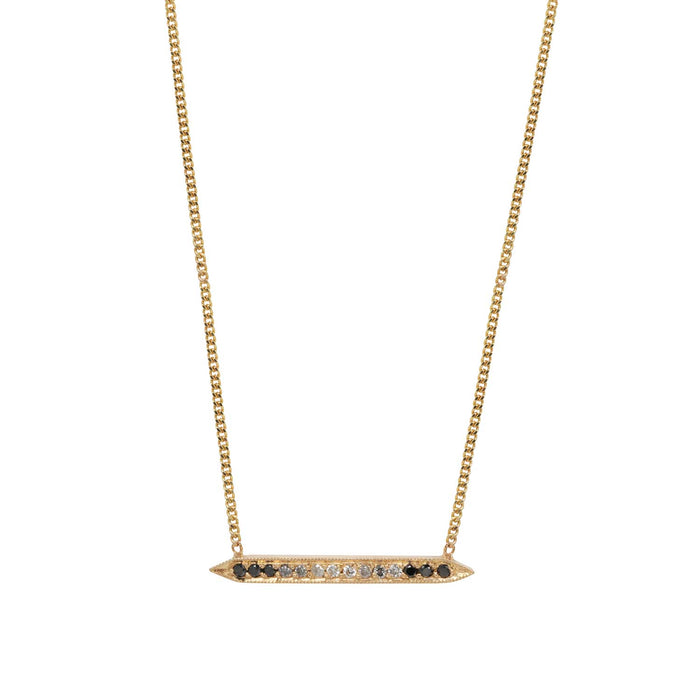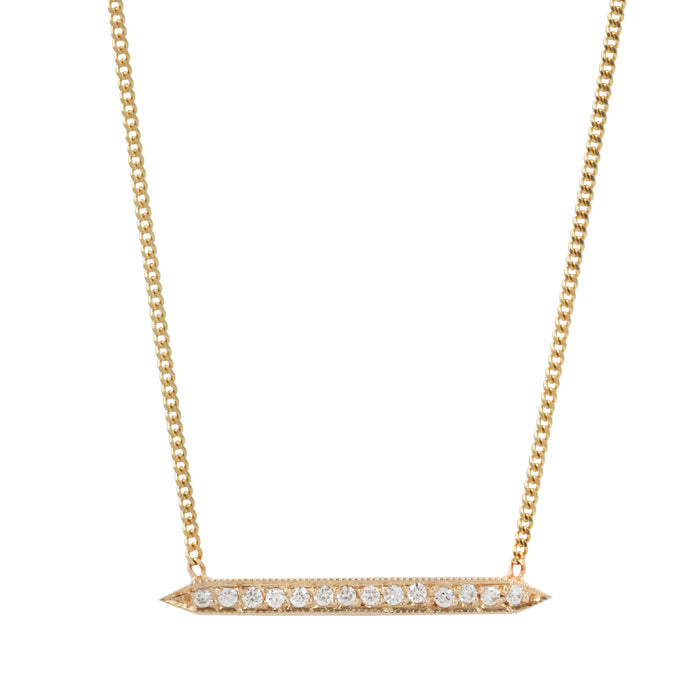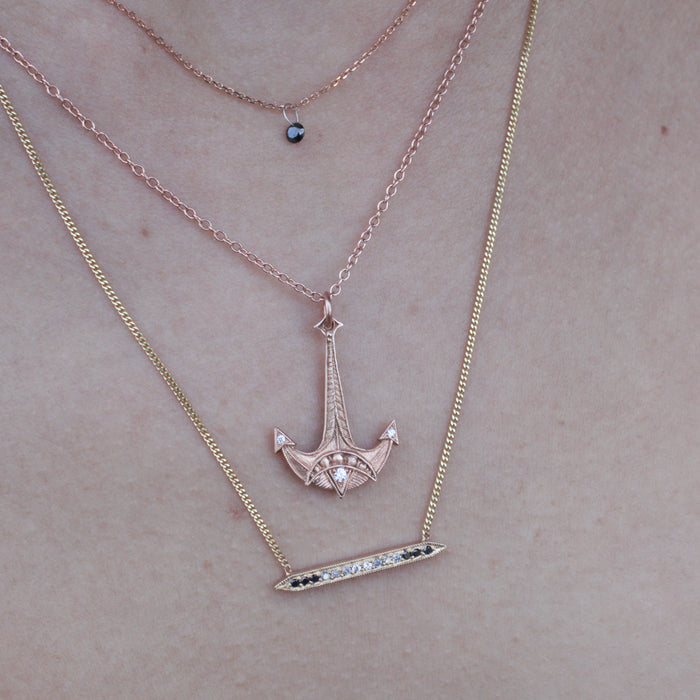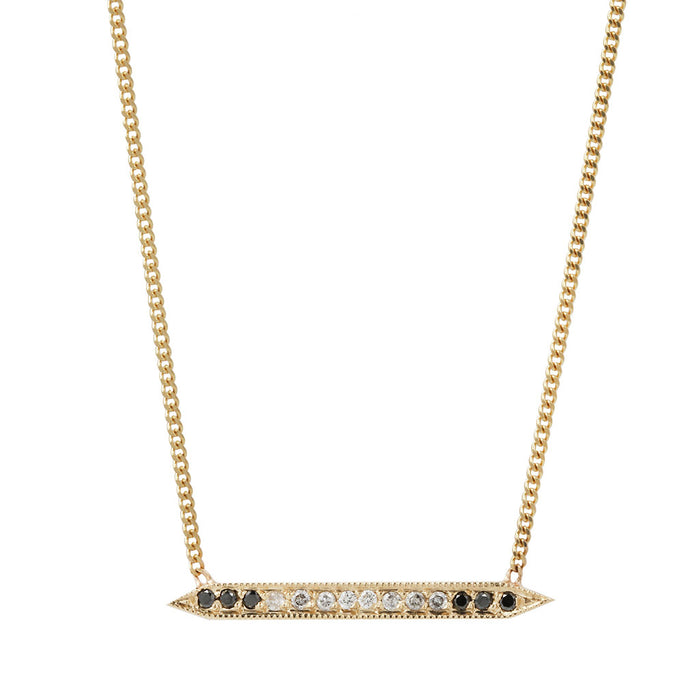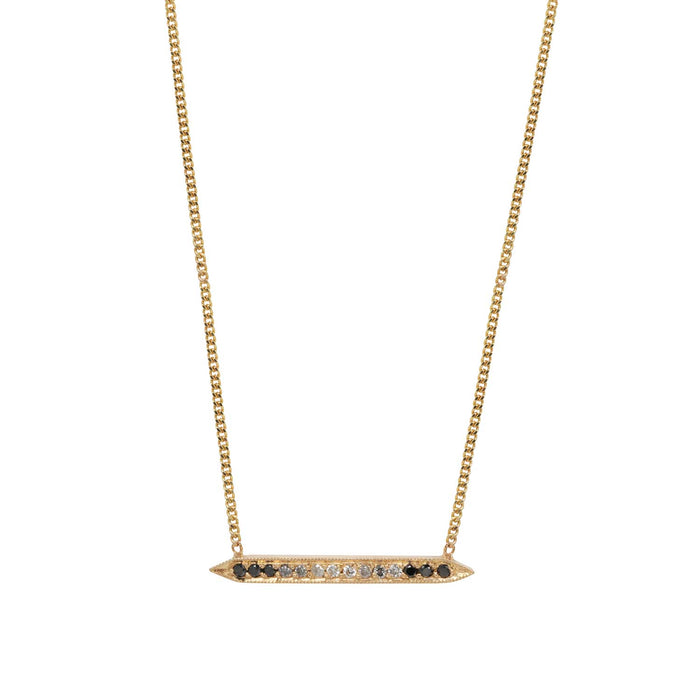 Pavé Tegla Necklace
$970.00
Tegla, from the Latin tegula, as in tiling the roof, a geometrically exact way to cover a surface with a precise number of perfect polygons, like our elongated hexagon here, covered in white, black, or ombré diamond pavé, on a slim curb chain in 14", 16", or 18". Handmade in our Fiat Lux San Francisco Studio in 14k yellow, rose, or white gold. Find the Star Set Tegla Necklace here or make it a set with our matching Pavé Tuile Ring or Star Set Tuile Ring.
14k yellow gold
14k rose gold
14k white gold
White diamonds
Black diamonds
Ombre (black - salt & pepper - white)
Size