Hello There.
please login to your account to see what's inside
Lost Something?
please enter your email & then check it to retrieve a password reset
Make An Account!
check ze box for updates, specials, pop-ups, and new piercing & welding dates.
Back Order
We're out right now but we're happy to make one just for you! Expect 6-8 weeks for delivery.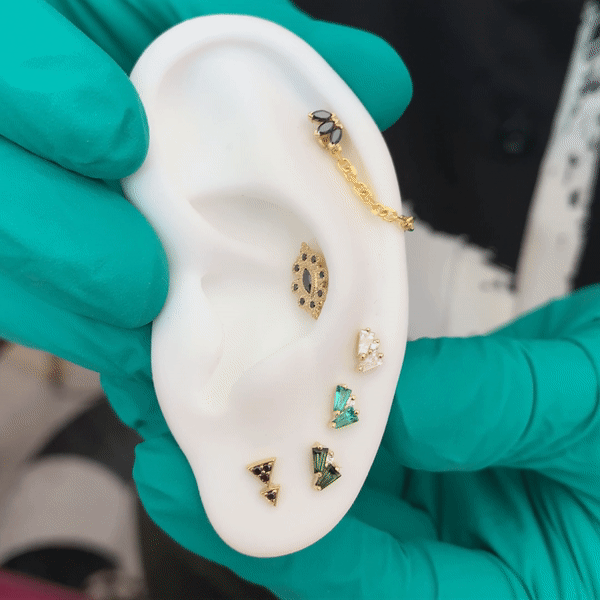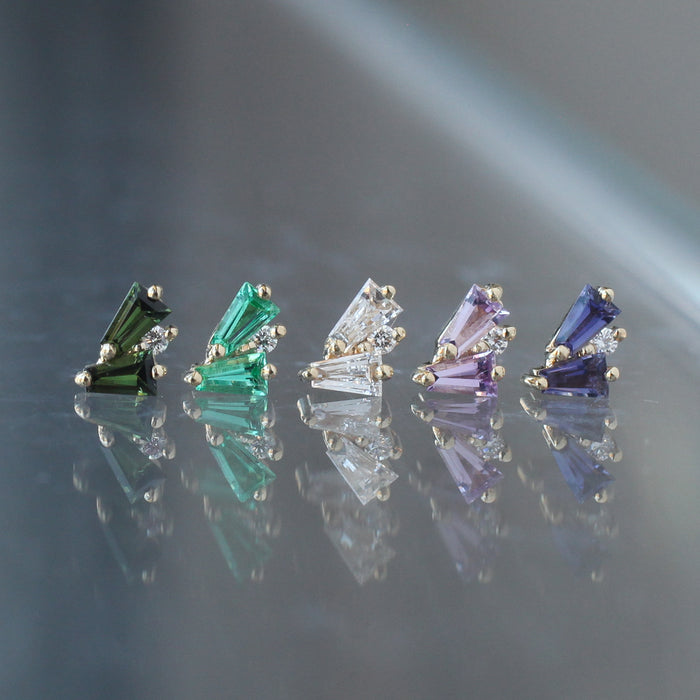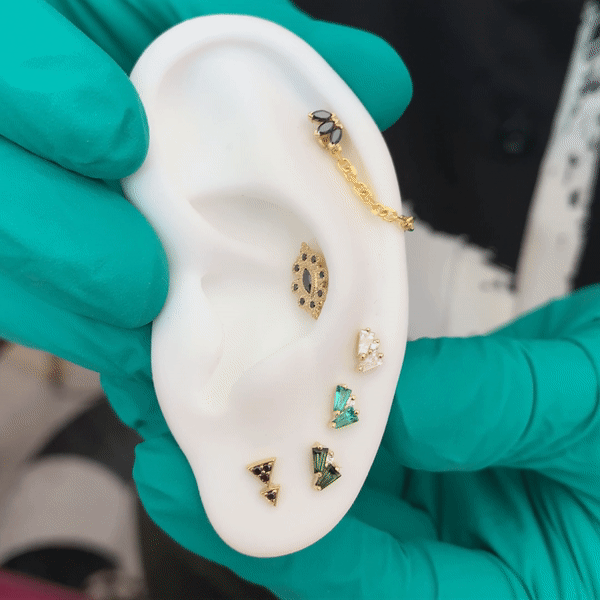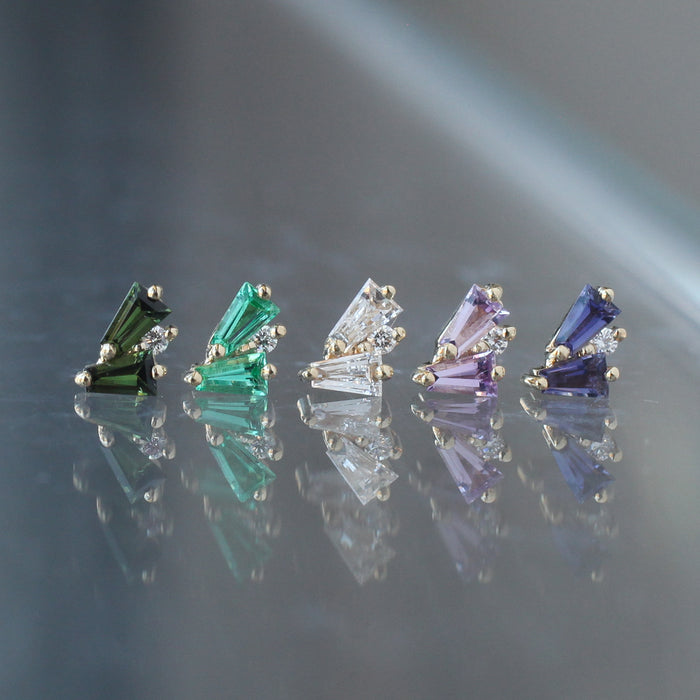 Pillar
$350.00 - $835.00
Two tapered baguettes topped with a round brilliant diamond like a toppling pillar or maybe a melting ice cream cone. The Pillar stud, designed by Rose Gold's jewelry specialist Alex in collaboration with BVLA and Fiat Lux. Handmade in solid 14k gold by BVLA in their Los Angeles Studio. Available in right facing or left facing.
Available in:
- white diamond
- mercury mist topaz & white diamond
- light pink sapphire & white diamond
- light amethyst & white diamond
- tanzanite & white diamond
- aquamarine & white diamond
- emerald & white diamond
- green tourmaline & white diamond
- london blue topaz & white diamond
- iolite & white diamond
- amethyst, rhodolite garnet & white diamond
- black onyx & white diamond
This listing is for a single stud and comes with a threadless labret in 18g 1/4". If you need a different size, please leave a note at checkout- click "add note" to save it! Right facing is style pictured. Left facing is symmetrical across a vertical axis.
If a variant is not in stock, it will be made to order in 8-12 weeks. All piercing jewelry is FINAL SALE! If you have any questions, please email piercings@fiatluxsf.com prior to purchase.
White Diamond
Mercury Mist Topaz - White Diamond
Light Pink Sapphire - White Diamond
Light Amethyst - White Diamond
Tanzanite - White Diamond
Aquamarine - White Diamond
Emerald - White Diamond
Green Tourmaline - White Diamond
London Blue Topaz - White Diamond
Iolite - White Diamond
Amethyst - Rhodolite Garnet - White Diamond
Black Onyx - White Diamond
14K Yellow Gold
14K Rose Gold
14K White Gold
Right Facing - Titanium Labret Included
Left Facing - Titanium Labret Included