Hello There.
please login to your account to see what's inside
Lost Something?
please enter your email & then check it to retrieve a password reset
Make An Account!
check ze box for updates, specials, pop-ups, and new piercing & welding dates.
Back Order
We're out right now but we're happy to make one just for you! Expect 6-8 weeks for delivery.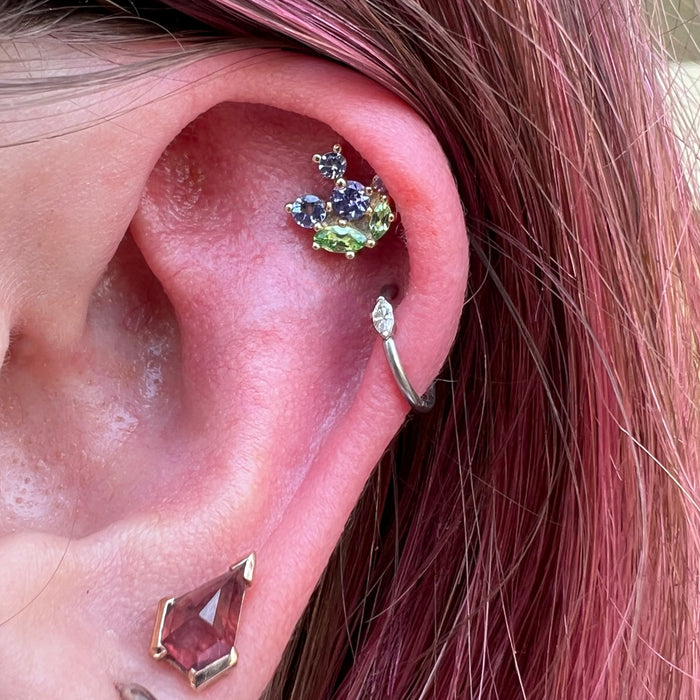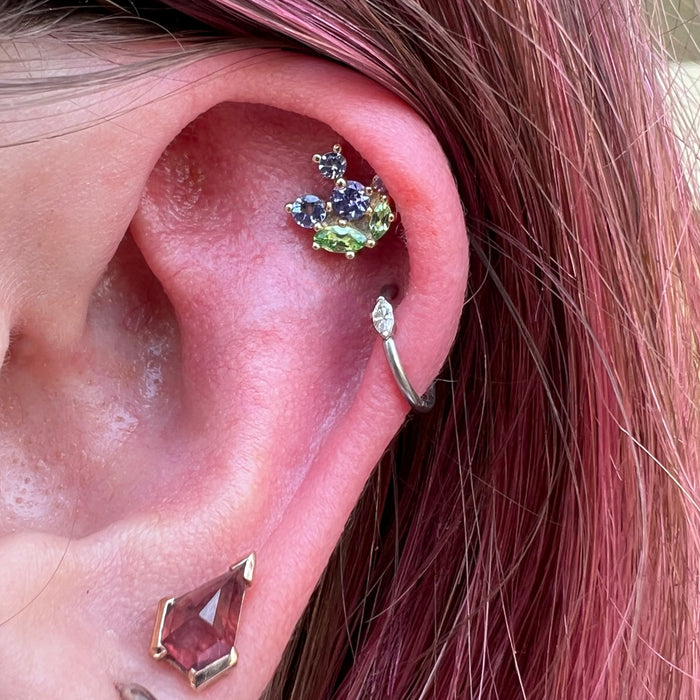 Outlander
$560.00 - $1,515.00
A bouquet of four graduated round blooms emerge from two marquise leaves. Inspired by the branching shape of family trees, this eponymous statement stud is designed by Fiat Lux & Rose Gold's piercer Kristina Outland in collaboration with BVLA. Handmade in solid 14k gold by BVLA in their Los Angeles Studio.
Available in:
- all white diamond
- tsavorite garnet, tanzanite, amethyst, iolite, & rhodolite garnet
- peridot & light amethyst
- tanzanite & tsavorite
- Oregon sunstone, champagne sapphire, & peridot
This listing is for a single. The standard threaded titanium flat back labret is 18g 1/4". If you need a different size, please leave a note at checkout- click "add note" to save it! If a variant is not in stock, it will be made to order in 8-12 weeks. All piercing jewelry is FINAL SALE! If you have any questions, please email piercings@fiatluxsf.com prior to purchase.
white diamonds
Tsavorite - Tanzanite - Amethyst - Iolite - Rhodolite
Tanzanite - Tsavorite
Light Amethyst - Peridot
Oregon sunstone - Champagne Sapphire - Peridot
14k yellow gold
14k rose gold
14k white gold