Hello There.
please login to your account to see what's inside
Lost Something?
please enter your email & then check it to retrieve a password reset
Make An Account!
check ze box for updates, specials, pop-ups, and new piercing & welding dates.
Back Order
We're out right now but we're happy to make one just for you! Expect 6-8 weeks for delivery.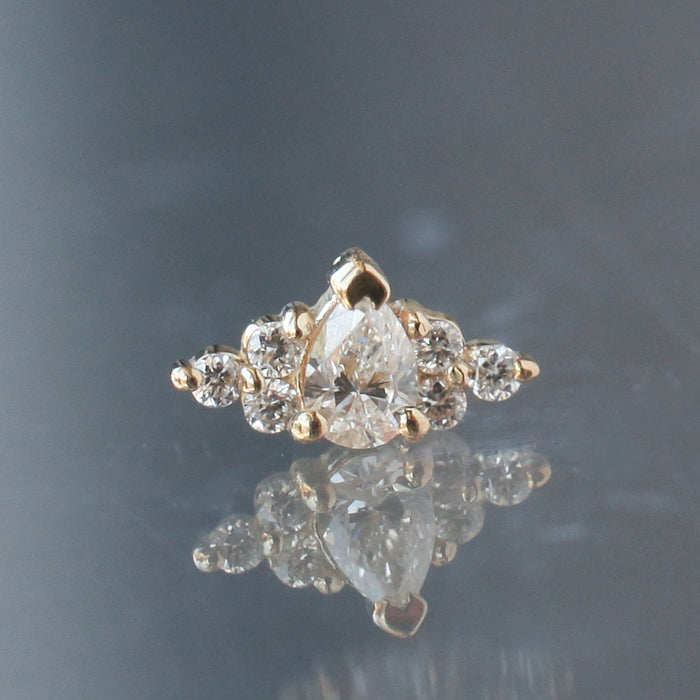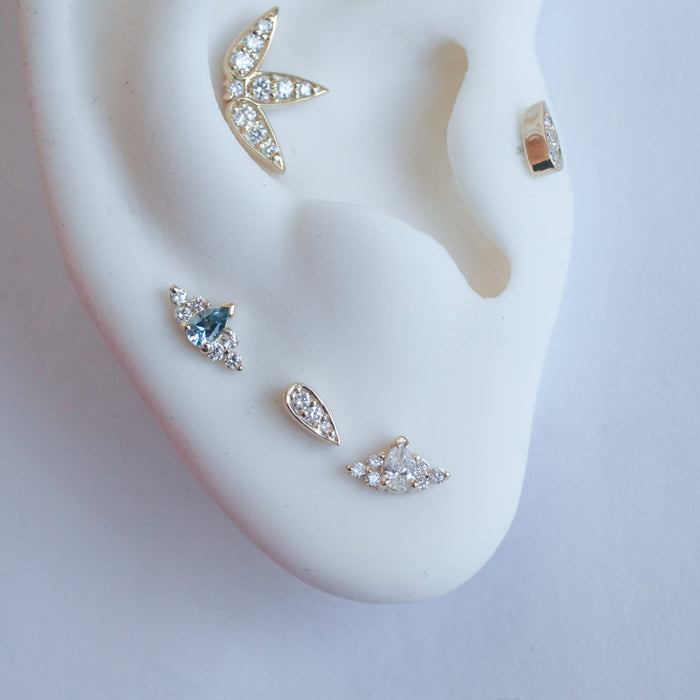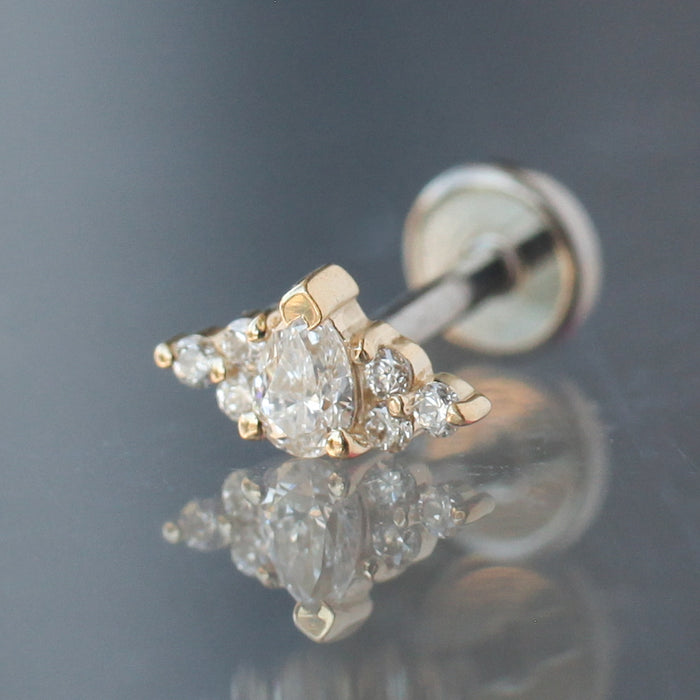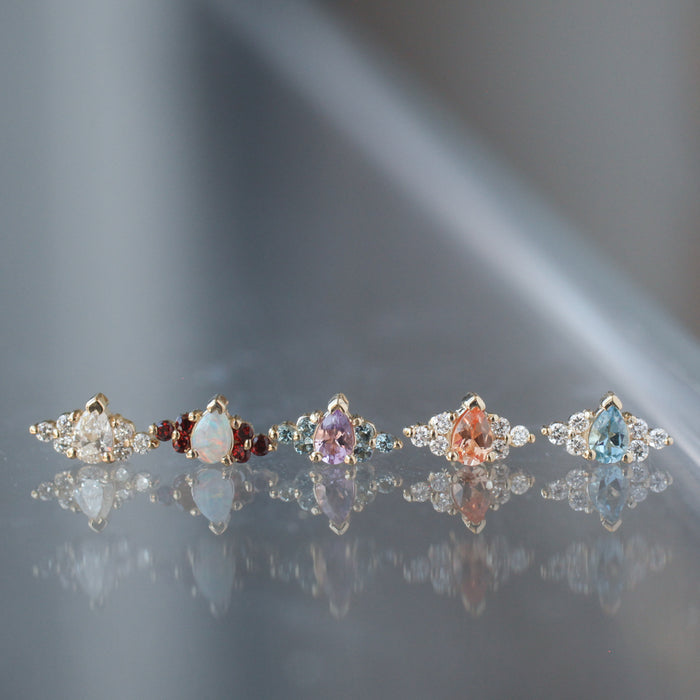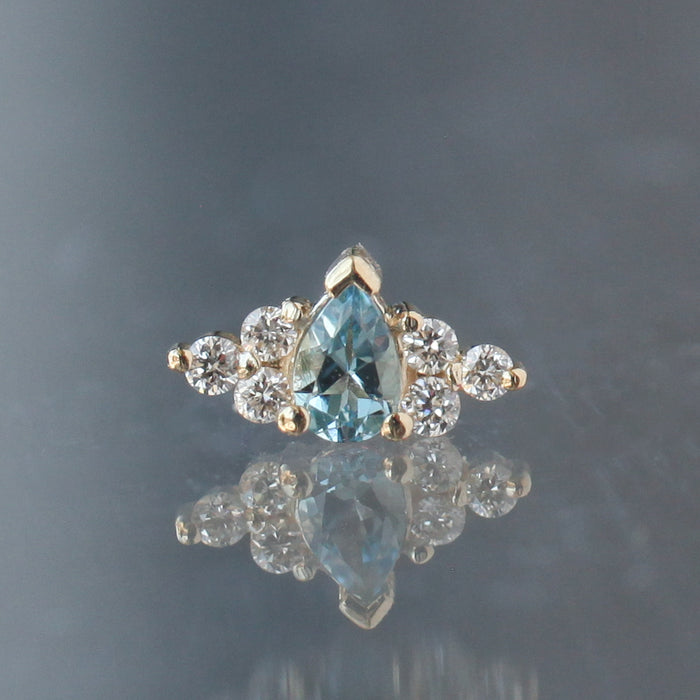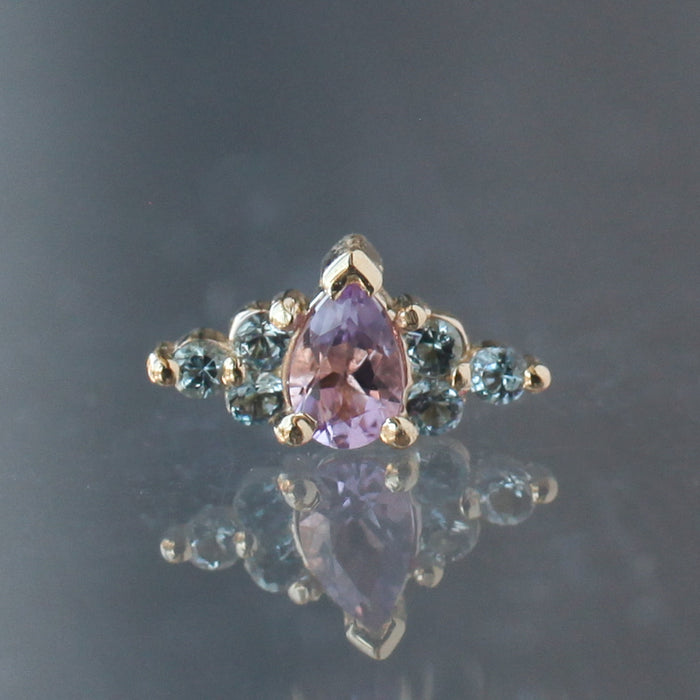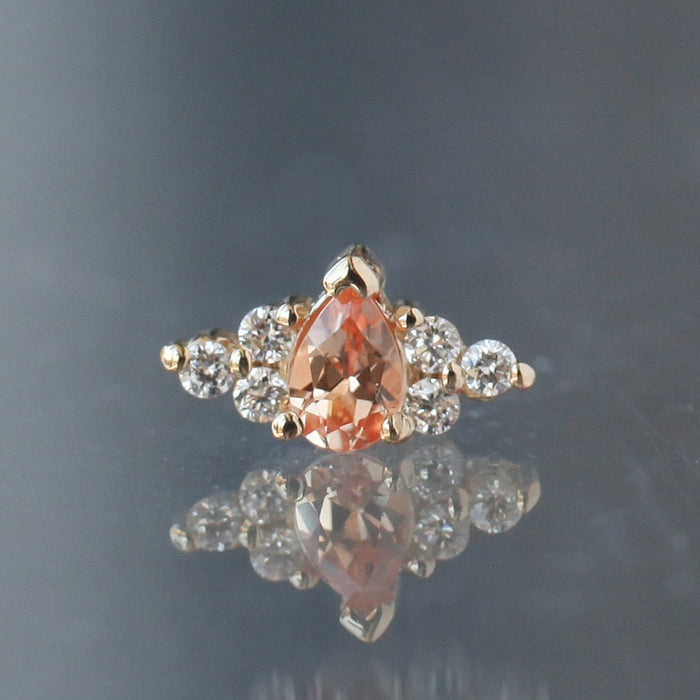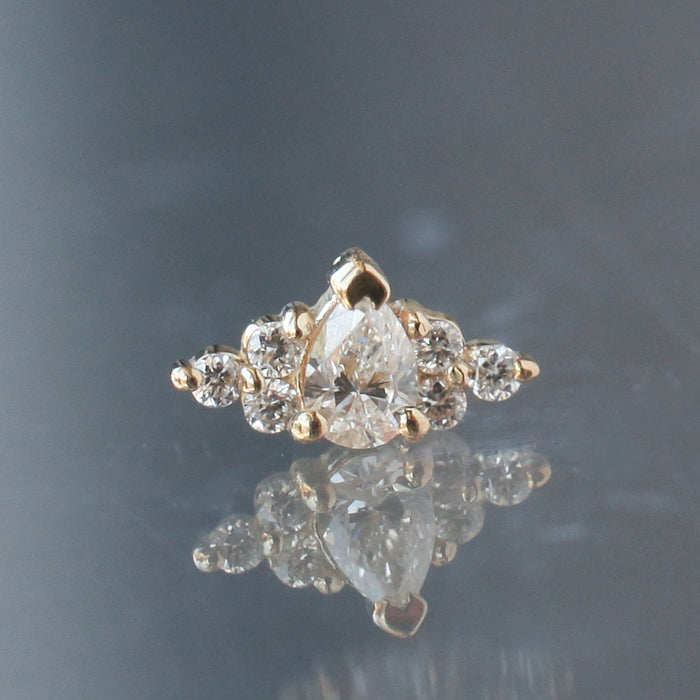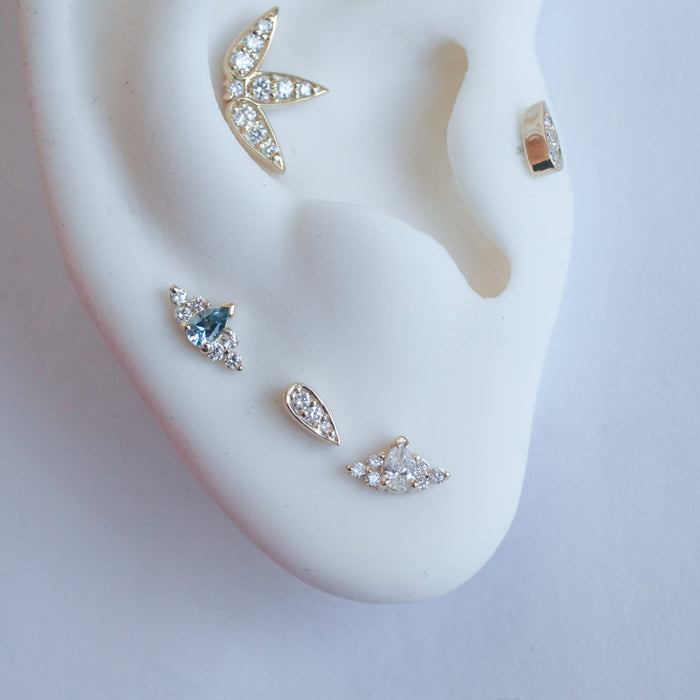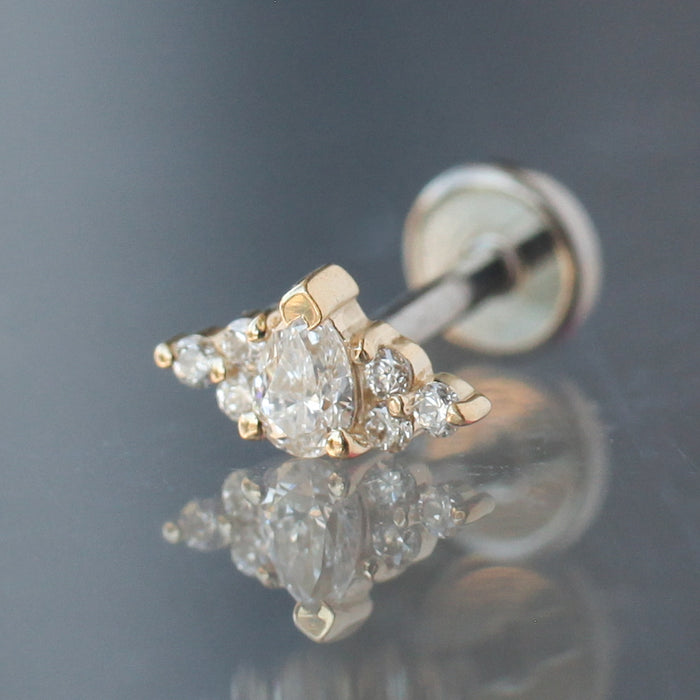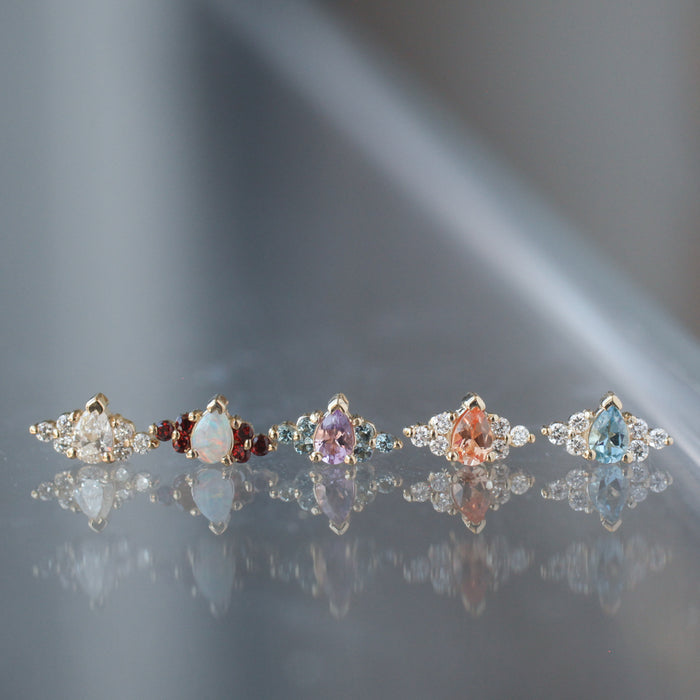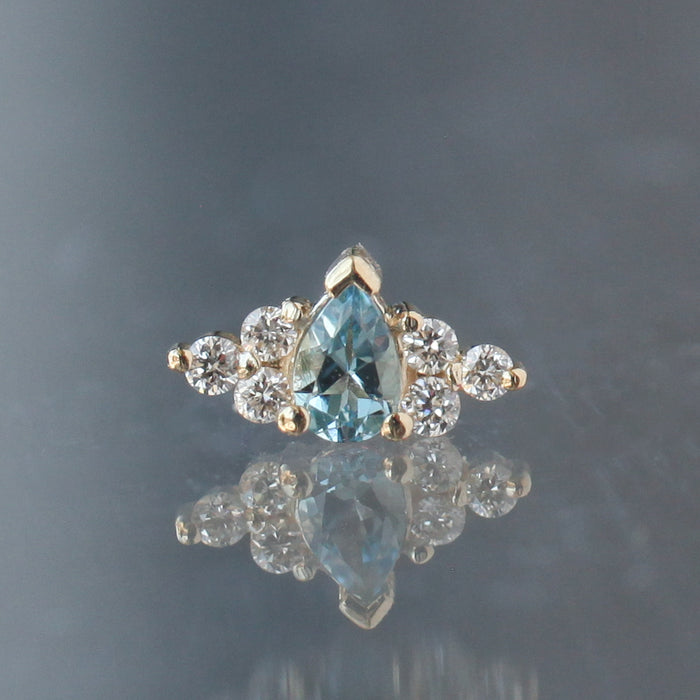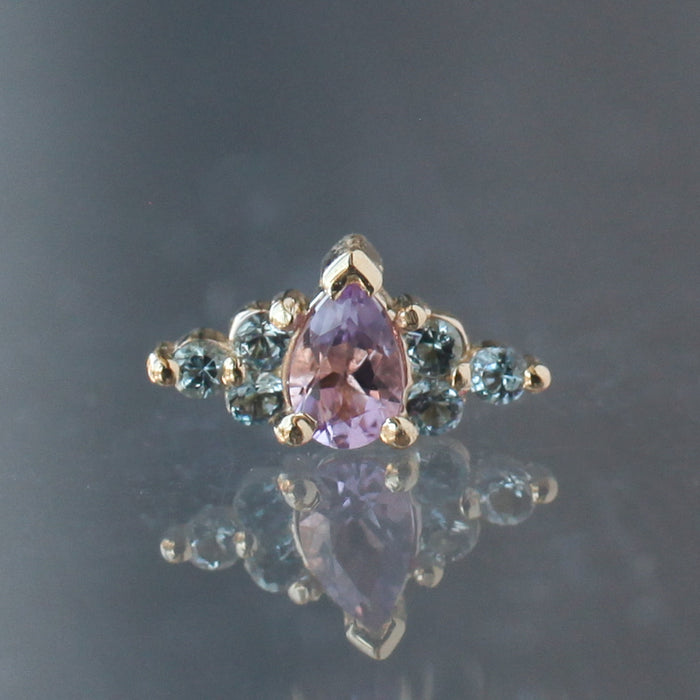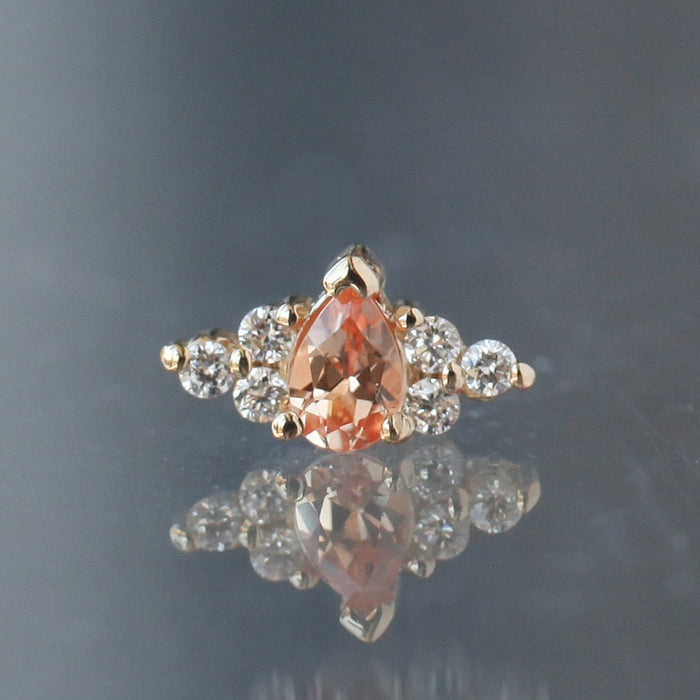 Embrace Pear
$345.00 - $685.00
Group hug! A pear cut held in tight embrace on either side by a triple cluster of brilliant cuts, packing a big sparkly punch in a dainty package for your ears. Designed by Fiat Lux & Rose Gold's in collaboration with BVLA. Handmade in solid 14k gold by BVLA in their Los Angeles Studio.
Available in:
- all white diamond
- champagne sapphire & white diamond
- light amethyst & aquamarine
- aquamarine & white diamond
- opal & garnet
This listing is for a single stud and comes with a threadless labret in 18g 1/4". If you need a different size, please leave a note at checkout- click "add note" to save it! If a variant is not in stock, it will be made to order in 8-12 weeks. All piercing jewelry is FINAL SALE! If you have any questions, please email piercings@fiatluxsf.com prior to purchase.
14k Yellow Gold
14k Rose Gold
14k White Gold
White Diamond
Champagne Sapphire - White Diamond
Light Amethyst - Aquamarine
Aquamarine - White Diamond
Opal - Garnet