Hello There.
please login to your account to see what's inside
Lost Something?
please enter your email & then check it to retrieve a password reset
Make An Account!
check ze box for updates, specials, pop-ups, and new piercing & welding dates.
Back Order
We're out right now but we're happy to make one just for you! Expect 6-8 weeks for delivery.
FREE CONTIGUOUS US SHIPPING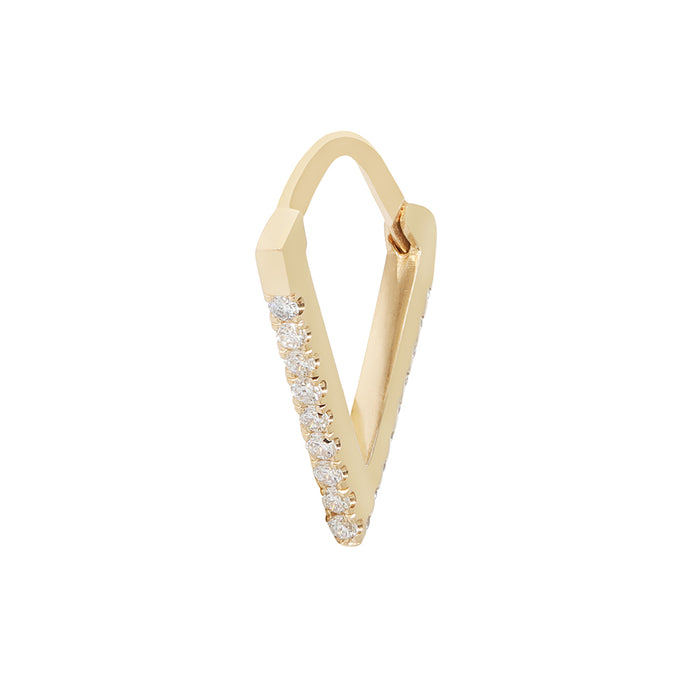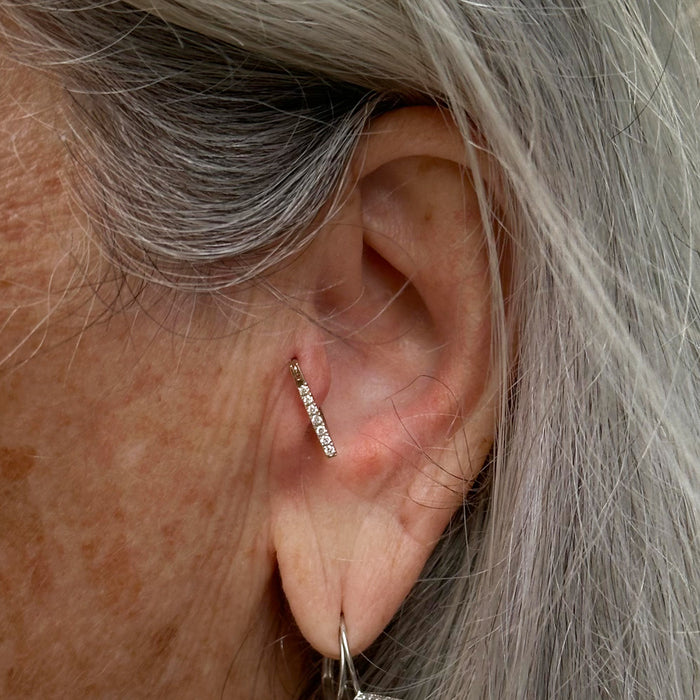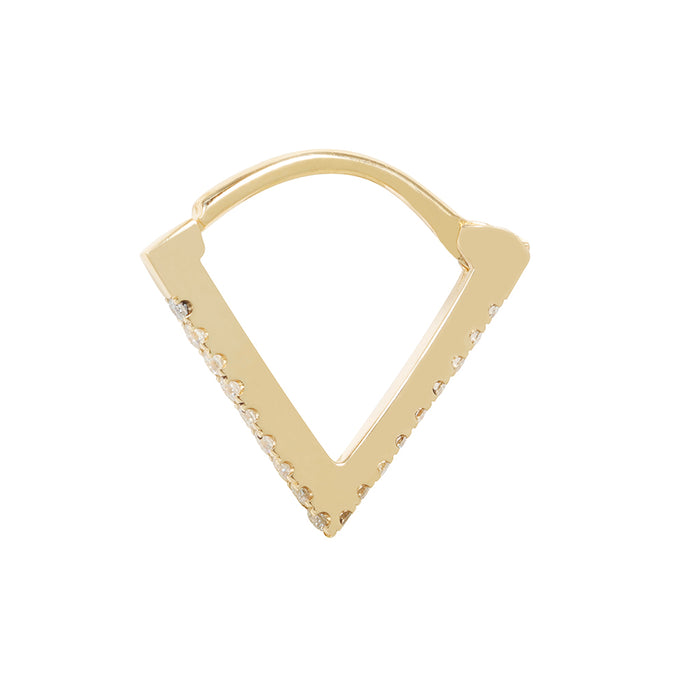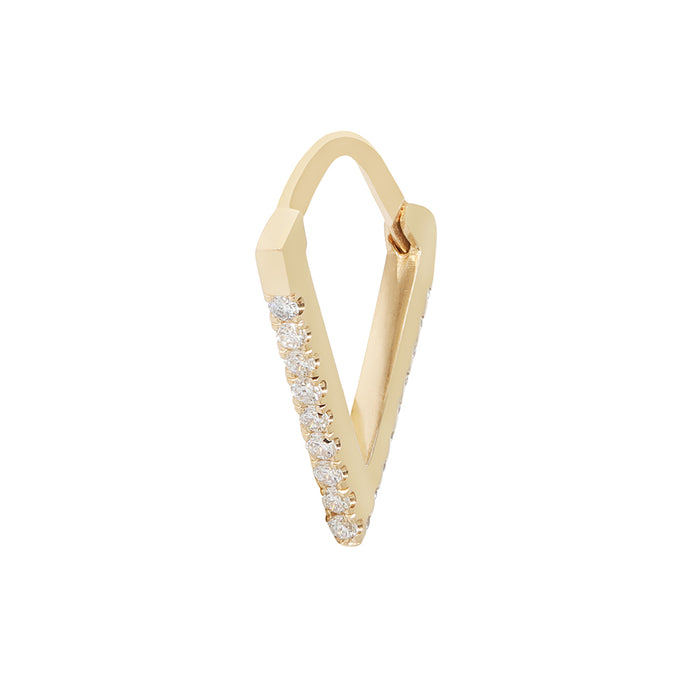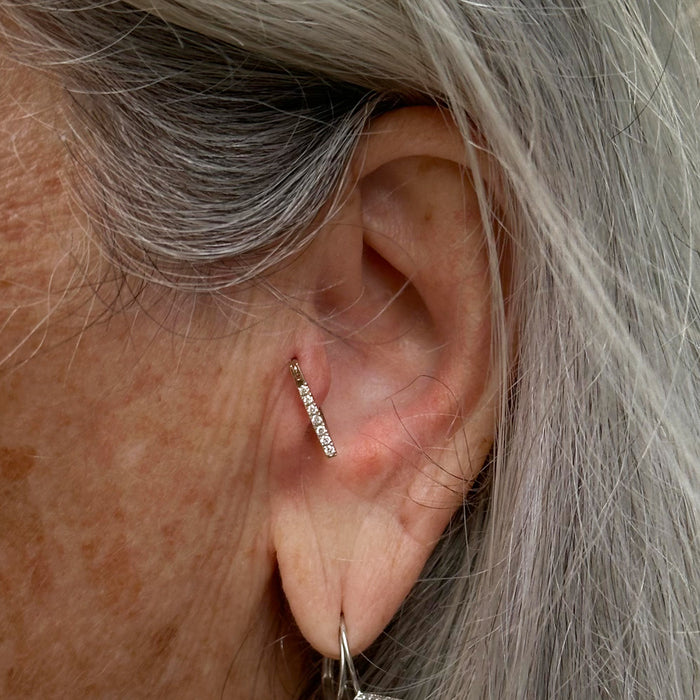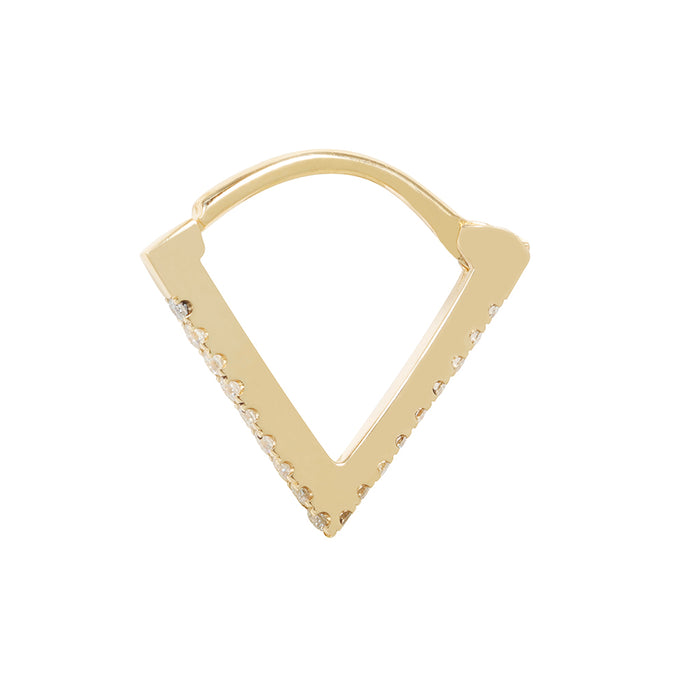 Pavé Edge Athena
$725.00 - $775.00
Its power borne from pure simplicity, the Spartan lambda - the V engraved into each warrior's shield was the ancient world's symbol of protection and confidence. Inspired by that strength through austerity, our OG body piercing jewelry collection is precision crafted with clean lines only. The Athena clicker hinged ring pavé edge set with white diamonds, black diamonds, ombré diamonds, blue sapphire or ruby for your daith, septum, tragus, or helix is available in 16g 5/16" & 16g 3/8" sizes. Handmade in the Fiat Lux SF Studio in solid 14k gold. Click here to see the Pavé Athena, Diamond Baguette Athena and Apollo hinged rings.
All piercing jewelry is FINAL SALE! If you have any questions, please email piercings@fiatluxsf.com prior to purchase. Book an appointment to Get Pierced with an Apollo or install one in a healed piercing at our Mission or Fillmore locations.
14k yellow gold
14k rose gold
14k white gold
White diamonds
Salt & Pepper Diamonds
Black diamonds
Ombré diamonds (white - salt & pepper - black)
Rubies
Blue sapphires
Size