Hello There.
please login to your account to see what's inside
Lost Something?
please enter your email & then check it to retrieve a password reset
Make An Account!
check ze box for updates, specials, pop-ups, and new piercing & welding dates.
Back Order
We're out right now but we're happy to make one just for you! Expect 6-8 weeks for delivery.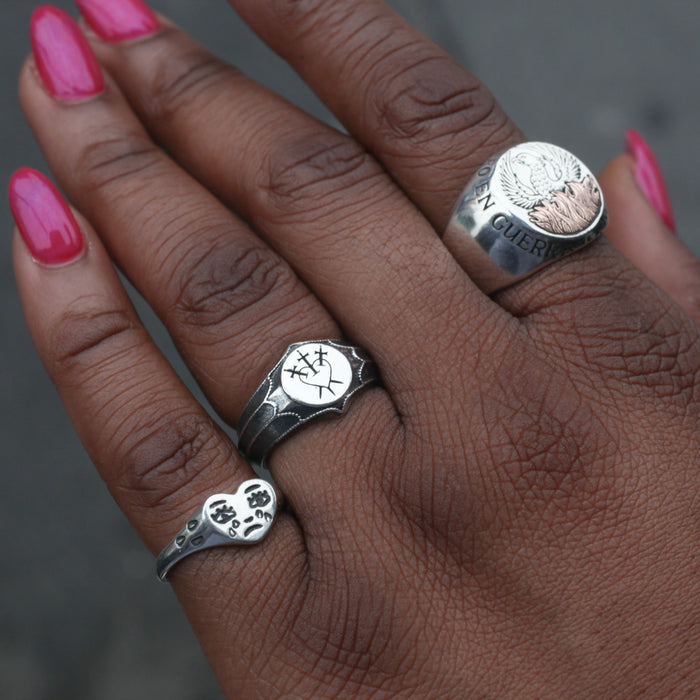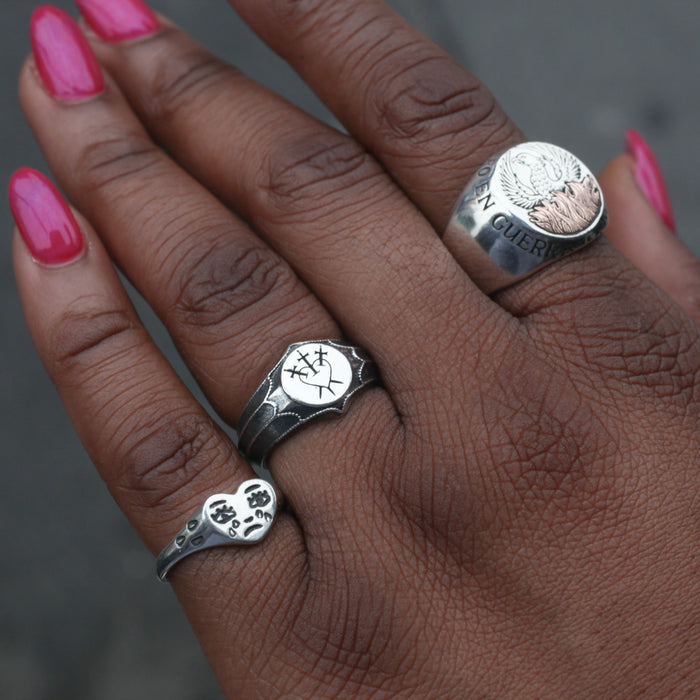 Oro En Paz
$380.00
San Francisco's motto from our Gold Rush days -- oro en paz, fierro en guerra -- meaning gold in peace, iron in war, a nod to our city's checkered, rich past. Every San Franciscan who loves this place loves it with a giant heart, so we asked our friends Digby & Iona in Brooklyn to sing an ode: a phoenix rising surrounded by words of perseverance & forethought. Handmade in Brooklyn exclusively for Fiat Lux in sterling silver & 14k rose gold.
Size
Size
3
3.5
4
4.5
5
5.5
6
6.5
7
7.5
8
8.5
9
9.5
10
10.5
11
11.5
12
Size guide