Hello There.
please login to your account to see what's inside
Lost Something?
please enter your email & then check it to retrieve a password reset
Make An Account!
check ze box for updates, specials, pop-ups, and new piercing & welding dates.
Back Order
We're out right now but we're happy to make one just for you! Expect 6-8 weeks for delivery.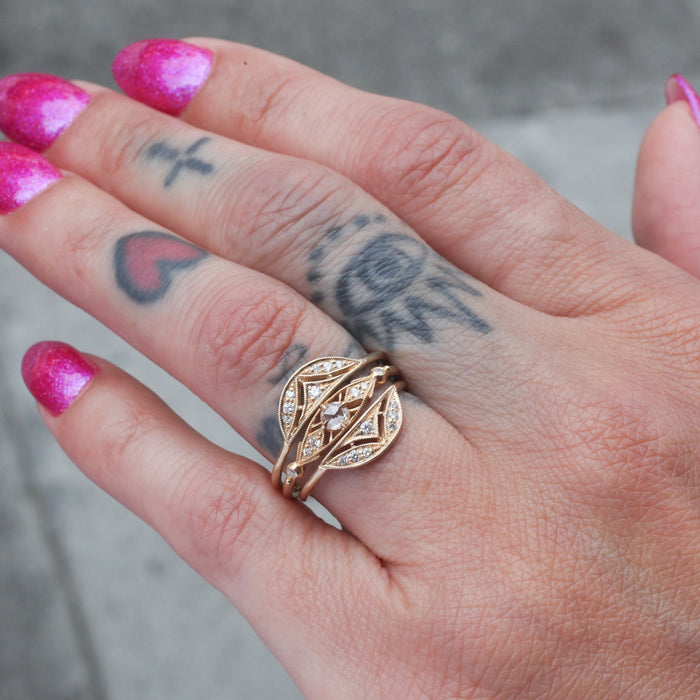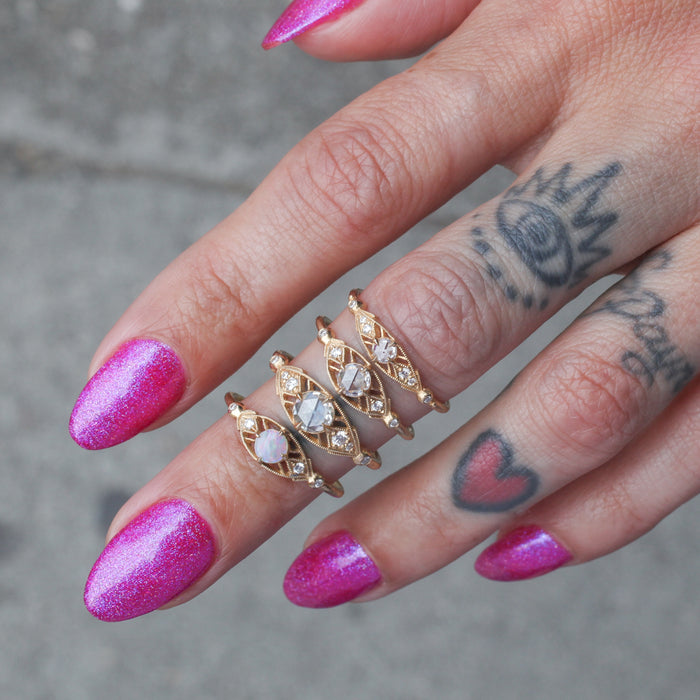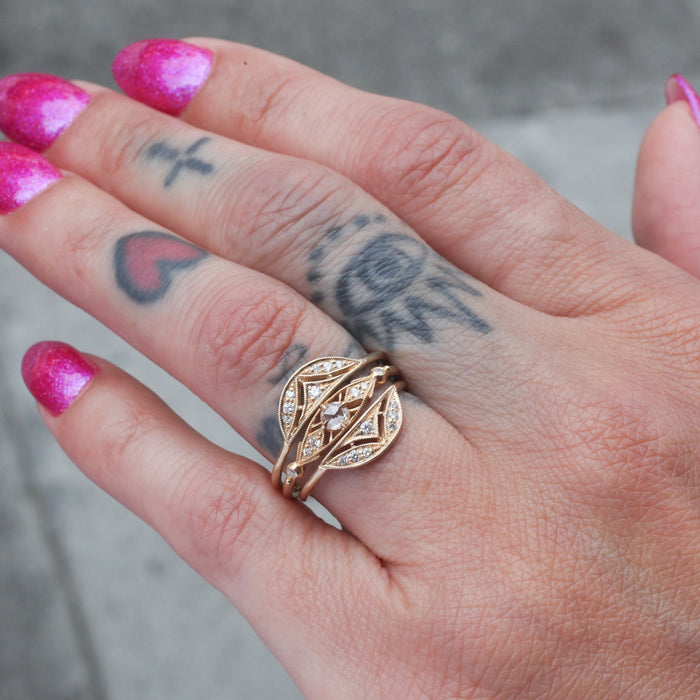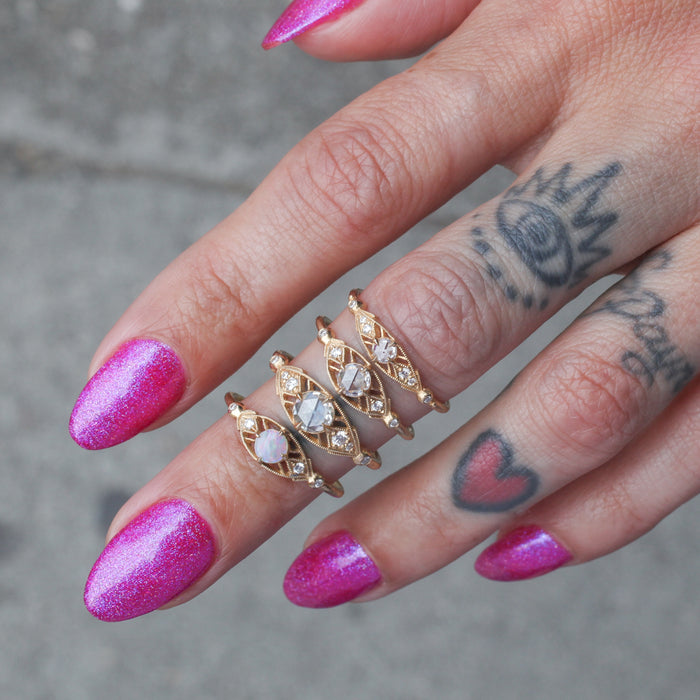 White Diamond Minima
$795.00
Low profile & minimalist, it's an almond-shaped eye with a 3mm rose cut white diamond pupil flanked by 3 graduated round brilliant white diamonds for a quiet drama. A beautiful solitaire for the greatest little engagement ring, made in solid 14k gold by DMD Metal in North Carolina.
Find its bigger more dramatic siblings, the White Diamond Isadora 5mm and the White Diamond Isadora 4mm here.

3mm Rose Cut White Diamond
14k yellow gold
14k rose gold
14k white gold
Size