Hello There.
please login to your account to see what's inside
Lost Something?
please enter your email & then check it to retrieve a password reset
Make An Account!
check ze box for updates, specials, pop-ups, and new piercing & welding dates.
Back Order
We're out right now but we're happy to make one just for you! Expect 6-8 weeks for delivery.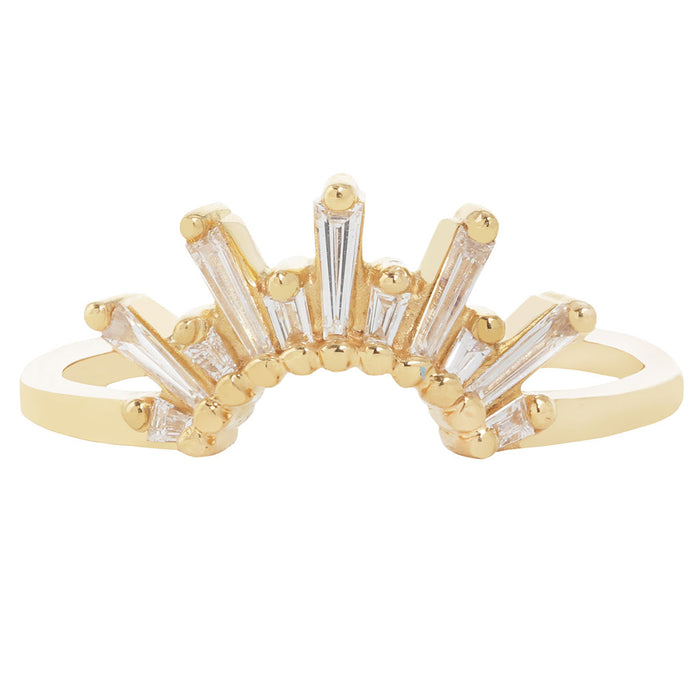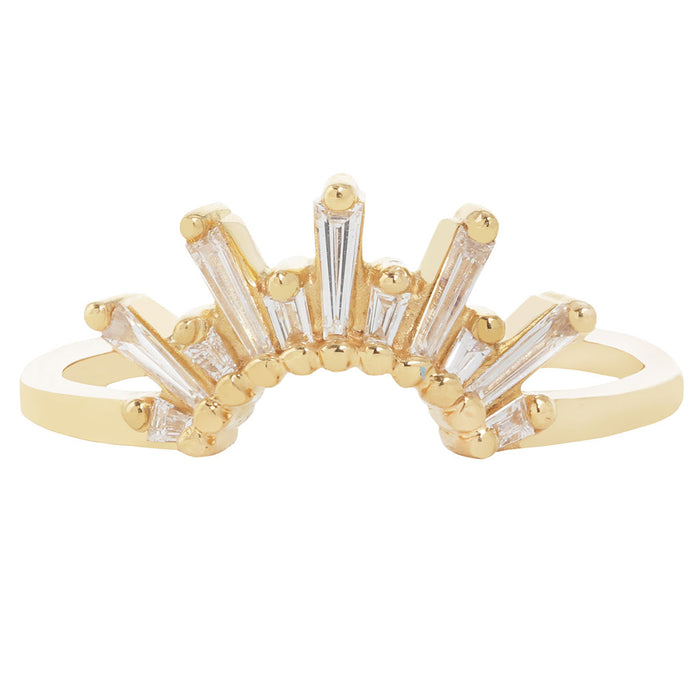 Grande Meridian
$2,420.00 - $2,720.00
The grande sibling of our classic long form stacking ring, emanating from the sun itself whence it came. Curves perfectly to nestle against a round or pear engagement ring for a Deco-Meets-Georgian mashup but above all stacks well & sparkles forever in almost any situation. Made in our SF Studios by our team of expert jewelers with ~0.29 cttw VS white diamond baguettes (4mm long) set in 18k gold or platinum.
Click here for the Long Meridian and here for the short Meridian.
18k Yellow Gold
18k Rose Gold
18k White Gold
Platinum
Size
Size
3
3.5
4
4.5
5
5.5
6
6.25
6.5
7
7.5
8
8.5
9
9.5
10
10.5
11
Size guide