Hello There.
please login to your account to see what's inside
Lost Something?
please enter your email & then check it to retrieve a password reset
Make An Account!
check ze box for updates, specials, pop-ups, and new piercing & welding dates.
Back Order
We're out right now but we're happy to make one just for you! Expect 6-8 weeks for delivery.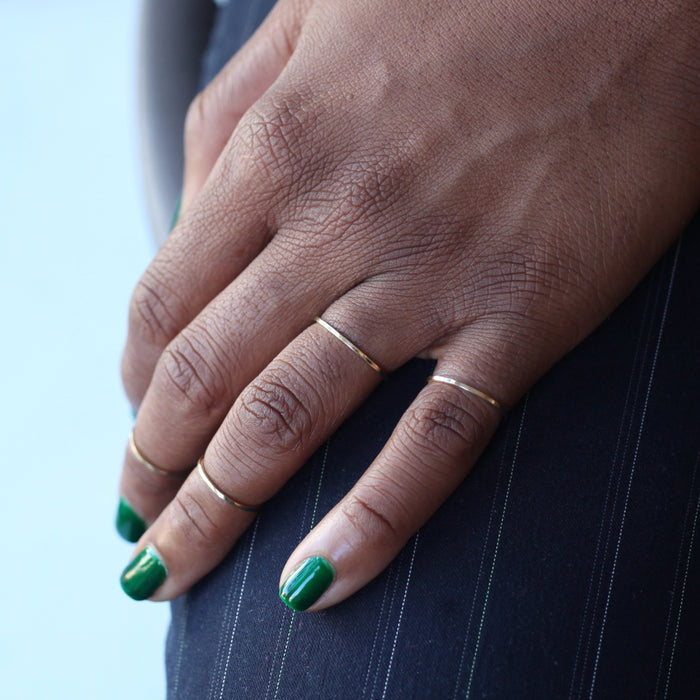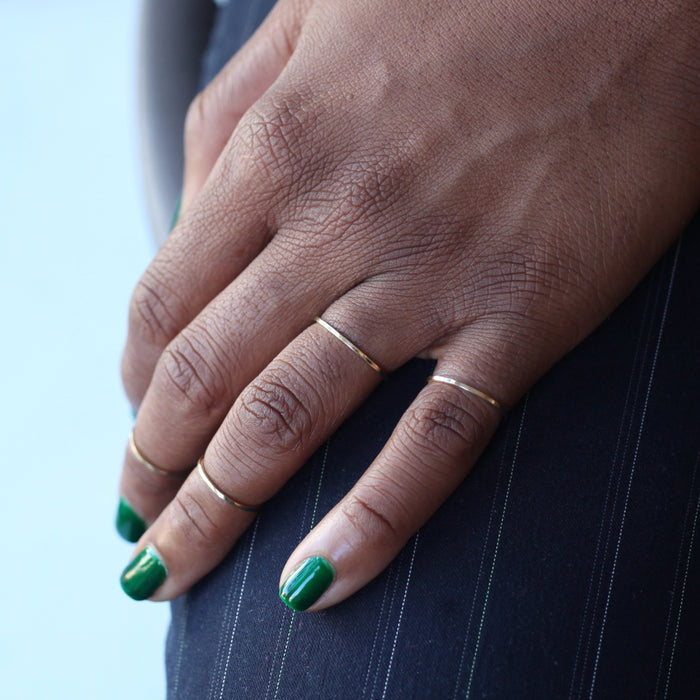 Full Cut
$48.00
Fiat Lux
The waferest thin sliver of gold as a stacking ring, an accompaniment to a tune that travels with you everyday. Made in our San Francisco Studios in 10k gold with a smooth texture, square sides, and an extra high polish. Full cuts are size 4 & up for fingers of all types. Check out our Half Cuts for the mid-finger version!
10k Yellow Gold
10k Rose Gold
10k White Gold
Size
Size
4
4.5
5
5.5
6
6.5
7
7.5
8
8.5
9
9.5
10
10.5
11
11.5
12
Size guide