Hello There.
please login to your account to see what's inside
Lost Something?
please enter your email & then check it to retrieve a password reset
Make An Account!
check ze box for updates, specials, pop-ups, and new piercing & welding dates.
Back Order
We're out right now but we're happy to make one just for you! Expect 6-8 weeks for delivery.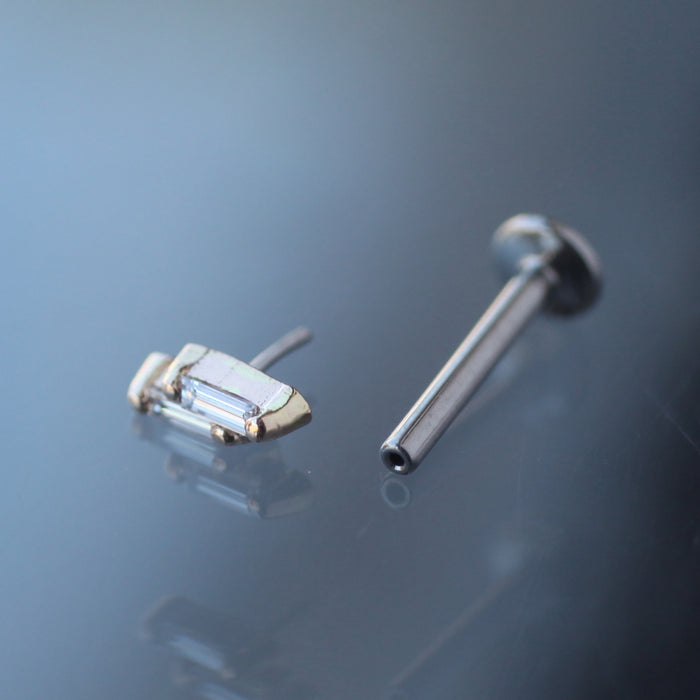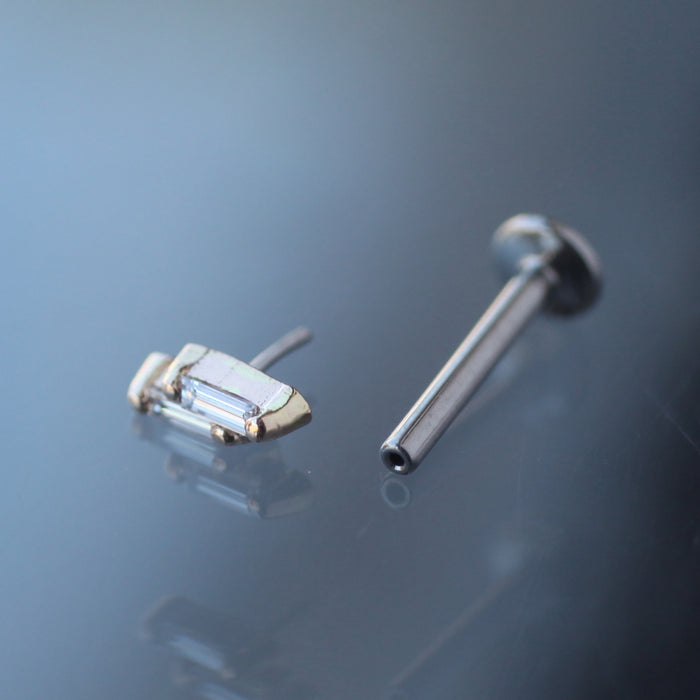 Escalier Doubles
$360.00 - $720.00
Only two steps down! Just the tiniest little offset sparkle in your ear, perfect for a second hole up the ear or sneak it into your conch on both sides. Available in as a traditional butterfly or a comfortable flatback. Handmade in our SF Studios in 14k gold with clear white diamonds. All flatbacks come with an 18g 1/4" titanium labret. If you need a different size, please leave a note at checkout- click "add note" to save it!
14k Yellow Gold
14k Rose Gold
14k White Gold