Hello There.
please login to your account to see what's inside
Lost Something?
please enter your email & then check it to retrieve a password reset
Make An Account!
check ze box for updates, specials, pop-ups, and new piercing & welding dates.
Back Order
We're out right now but we're happy to make one just for you! Expect 6-8 weeks for delivery.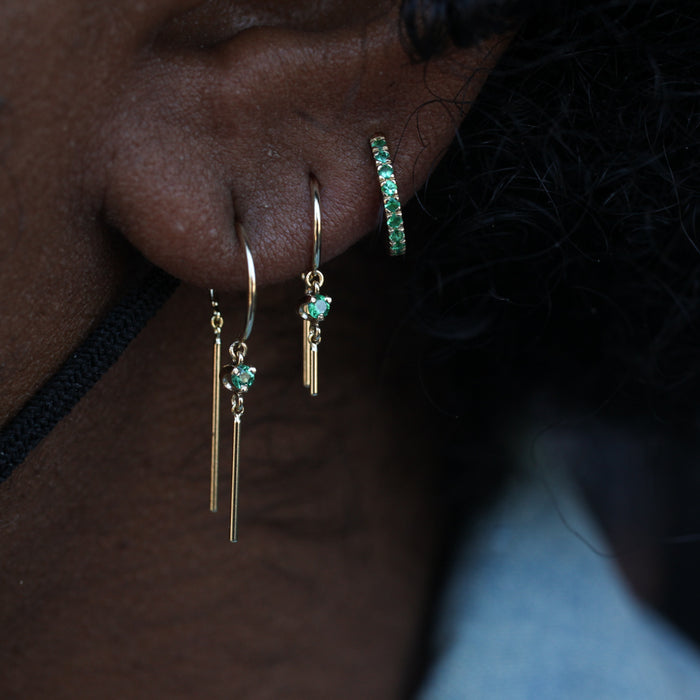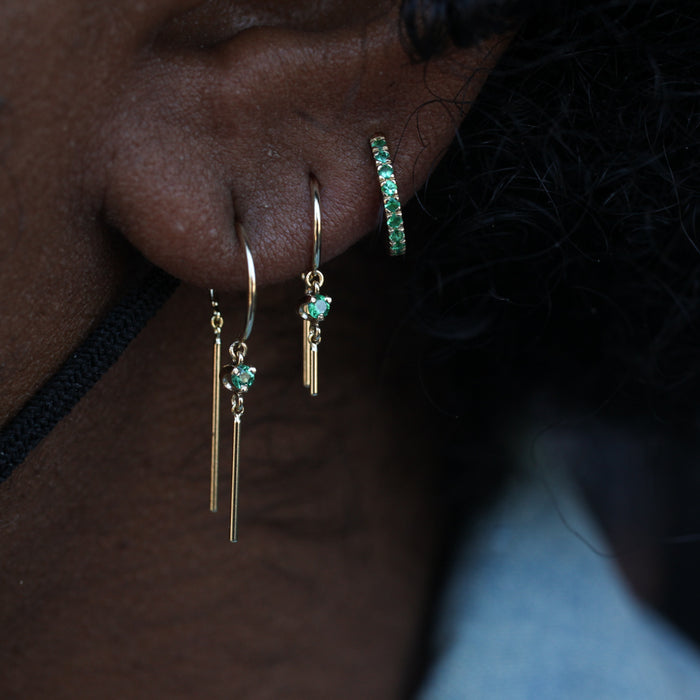 Emerald Chime Hoop
$176.00
Exclusive for Fiat Lux, made by Jack + G with a tiny little emerald above the dangly bit, and one of the best body accessories you never knew you needed. Layer it with its every so slightly smaller Baby Emerald Chime Hoop sibling for double the dance. Handmade in solid 14k gold with a single jolly rancher green emerald by Jack + G in their Brooklyn Studios.
This listing is for a single.
14k Yellow Gold
14k Rose Gold
14k White Gold