Hello There.
please login to your account to see what's inside
Lost Something?
please enter your email & then check it to retrieve a password reset
Make An Account!
check ze box for updates, specials, pop-ups, and new piercing & welding dates.
Back Order
We're out right now but we're happy to make one just for you! Expect 6-8 weeks for delivery.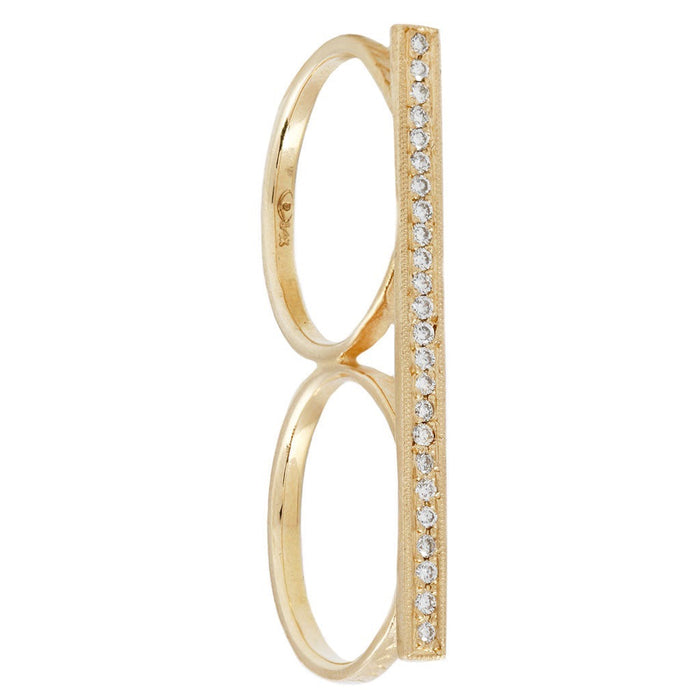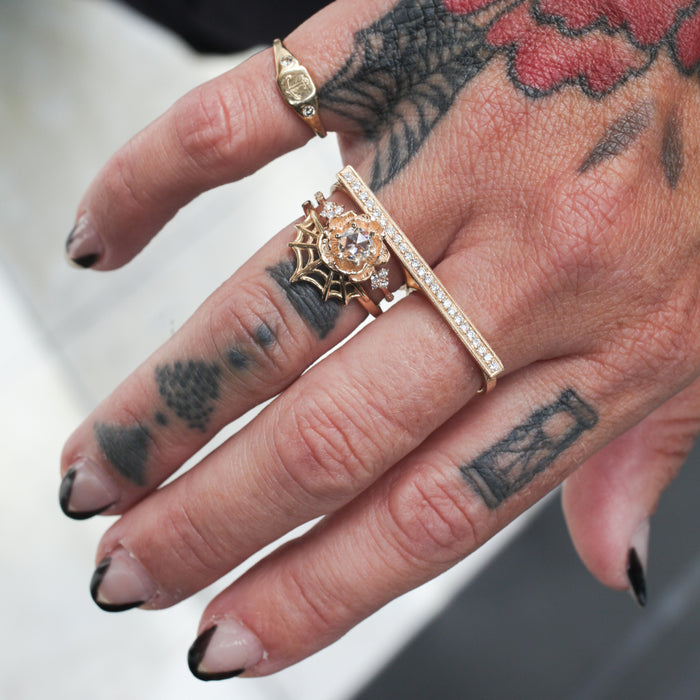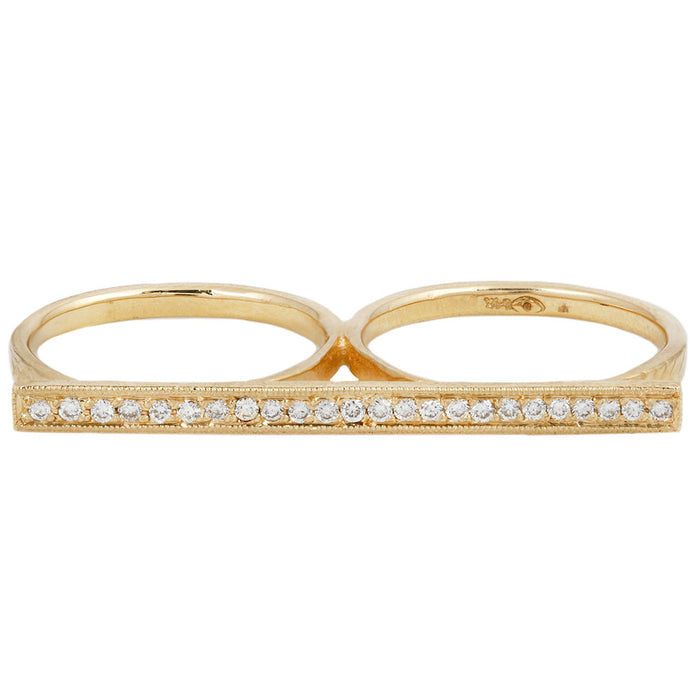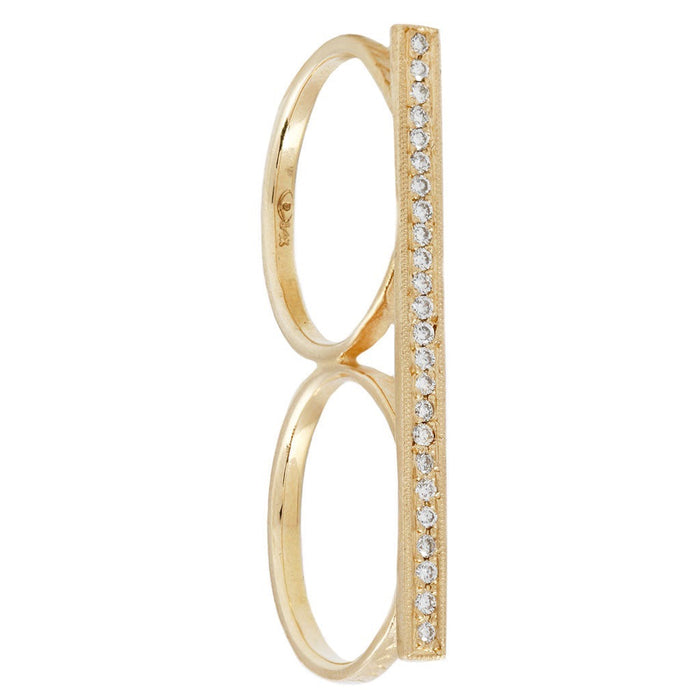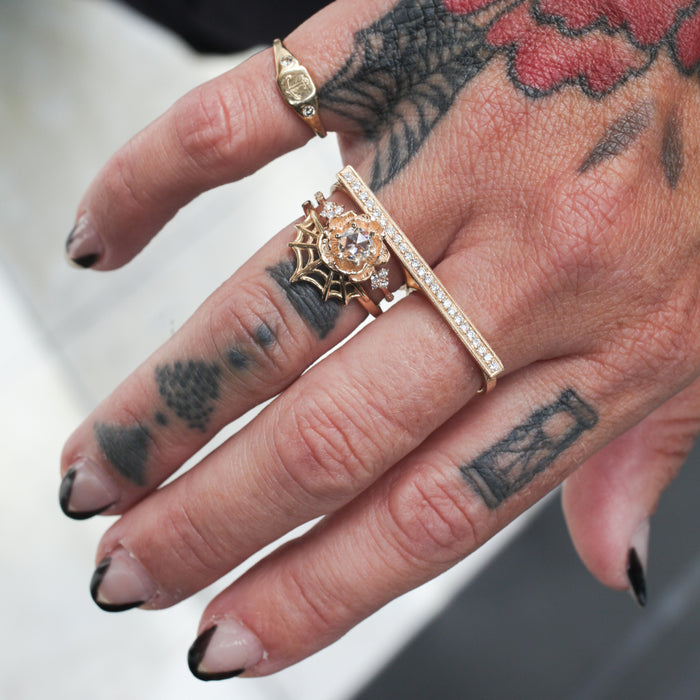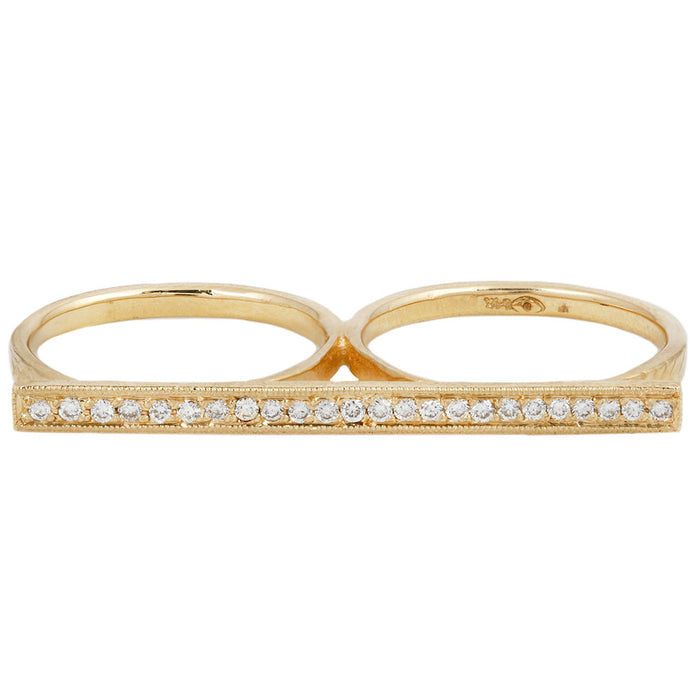 Diamond Knuckle Duster
$1,260.00
Part of our I-will-cut-you-but-make-it-pretty collection, our classic two finger diamond ring is back! Meant to be worn over the index & middle or the middle & ring fingers, she's light but heavy, with 20 beautiful white or black diamonds delicately set down the bar, framed by our stone setter's graver. It's designed by a woman (shop owner Marie) for women, and it makes a perfect gift. In 14k gold, handmade by our team of jewelers in our San Francisco Studios.
Select your middle finger size below & then let us know the other size you'd like in the checkout notes!
14k Yellow Gold
14k Rose Gold
14k White Gold
Black Diamond
White Diamond
Size
Size
4
4.5
5
5.5
6
6.5
7
7.5
8
8.5
9
9.5
10
10.5
11
Size guide