Hello There.
please login to your account to see what's inside
Lost Something?
please enter your email & then check it to retrieve a password reset
Make An Account!
check ze box for updates, specials, pop-ups, and new piercing & welding dates.
Back Order
We're out right now but we're happy to make one just for you! Expect 6-8 weeks for delivery.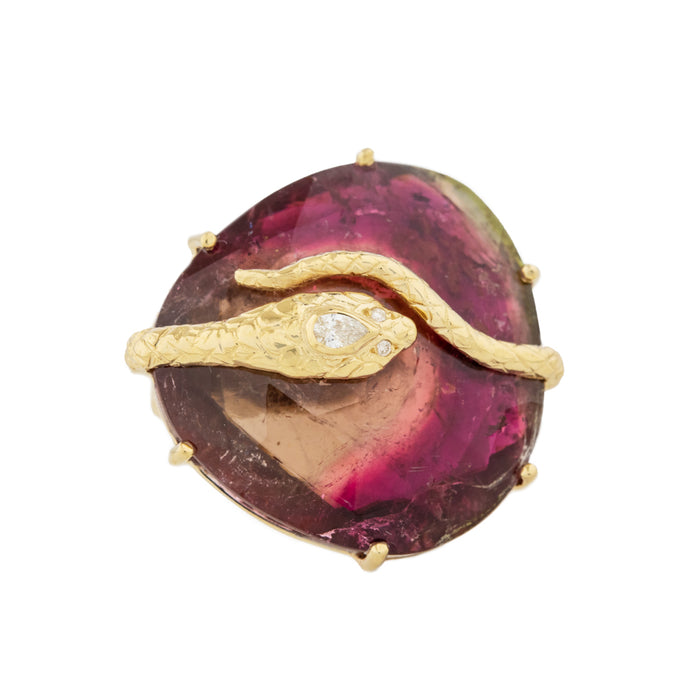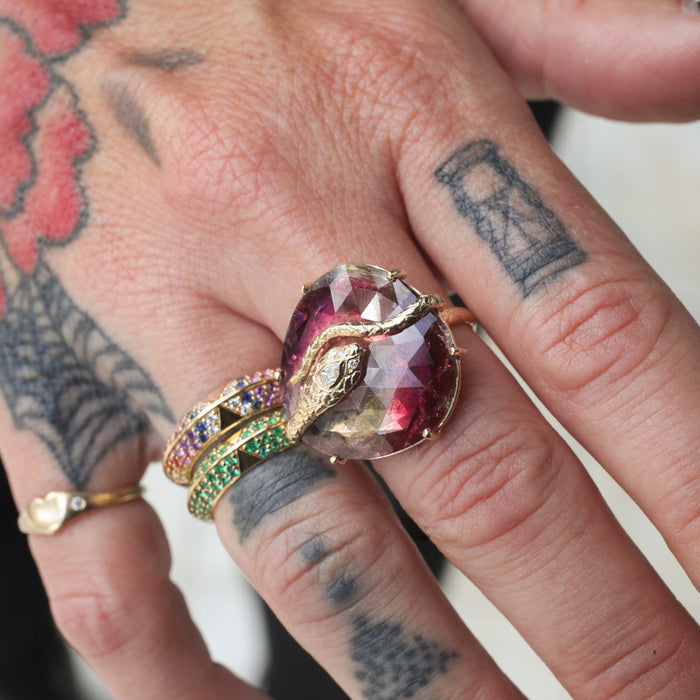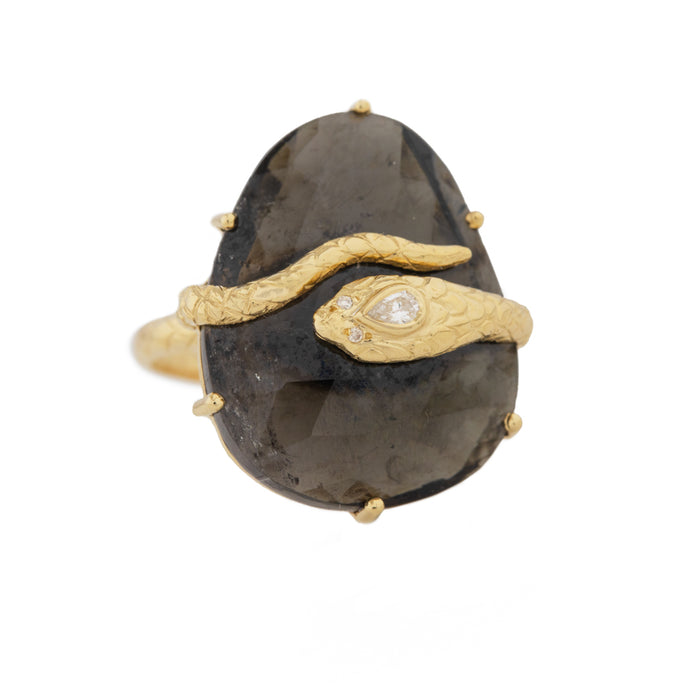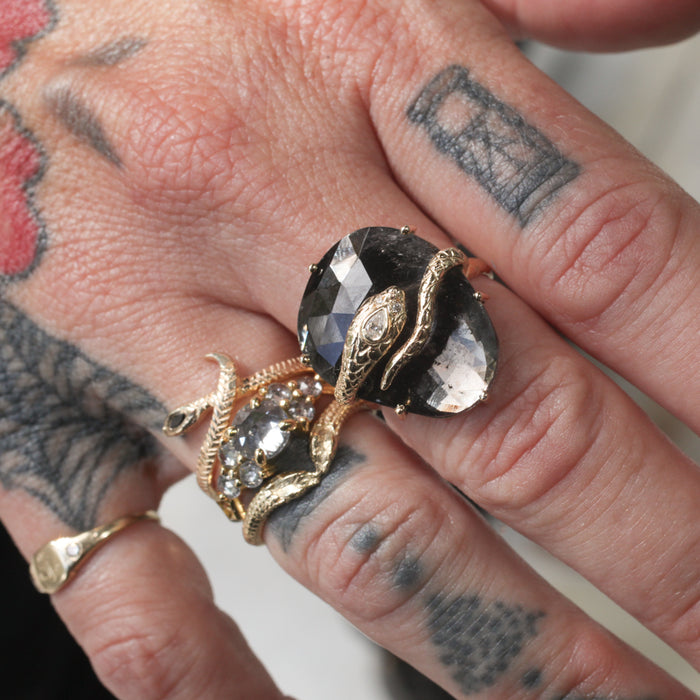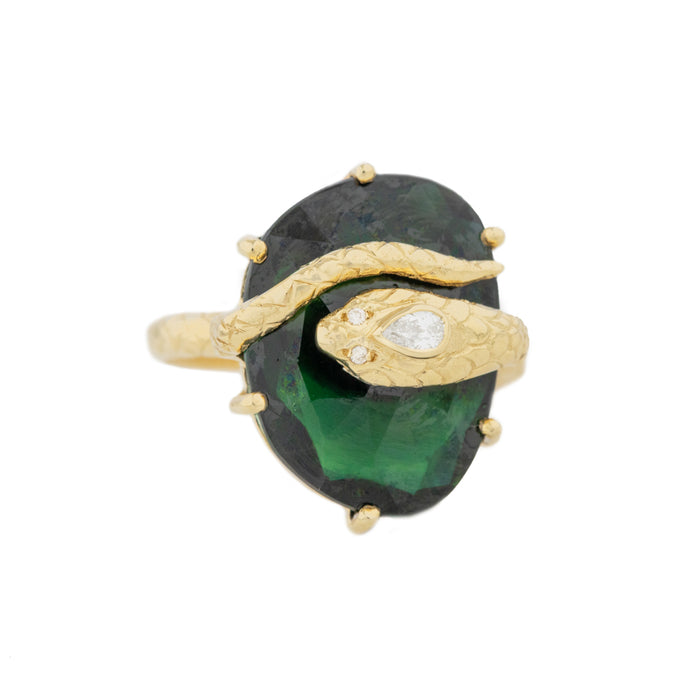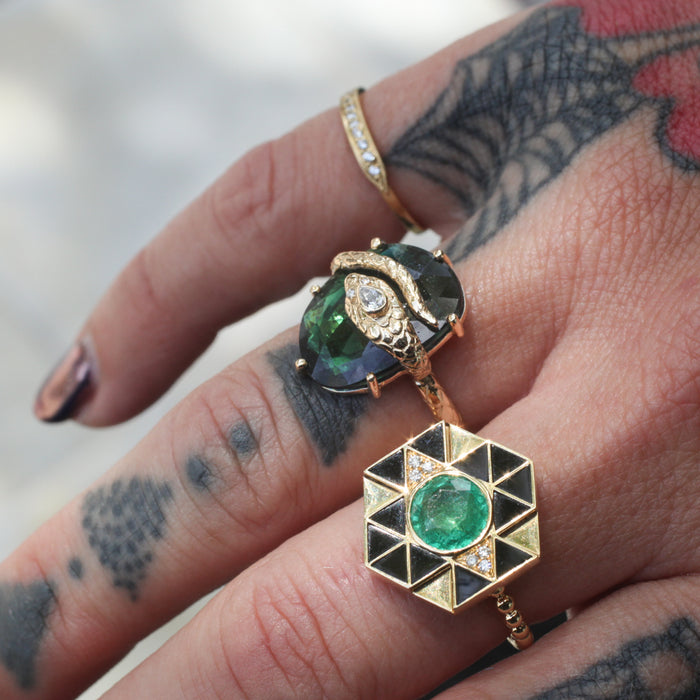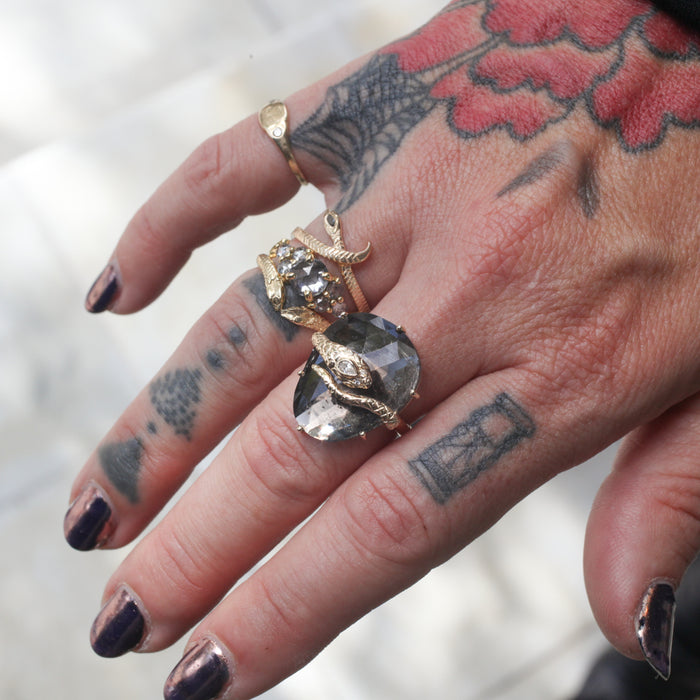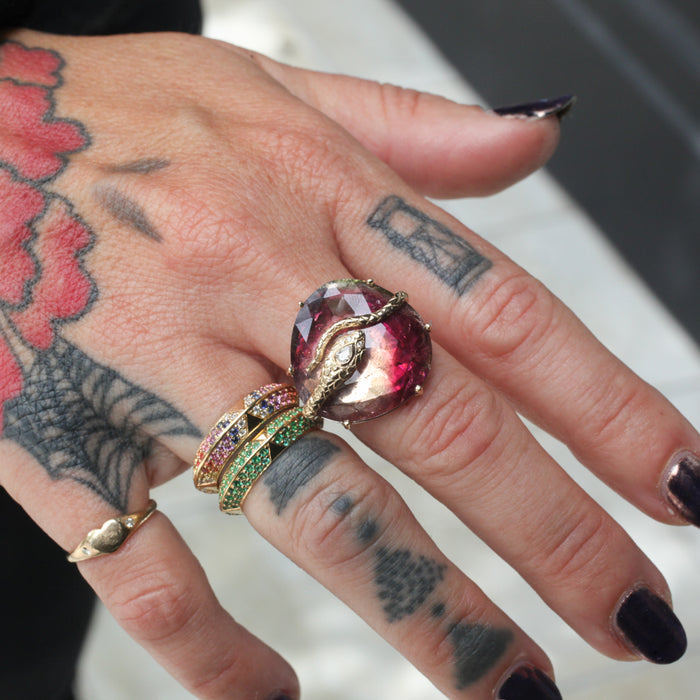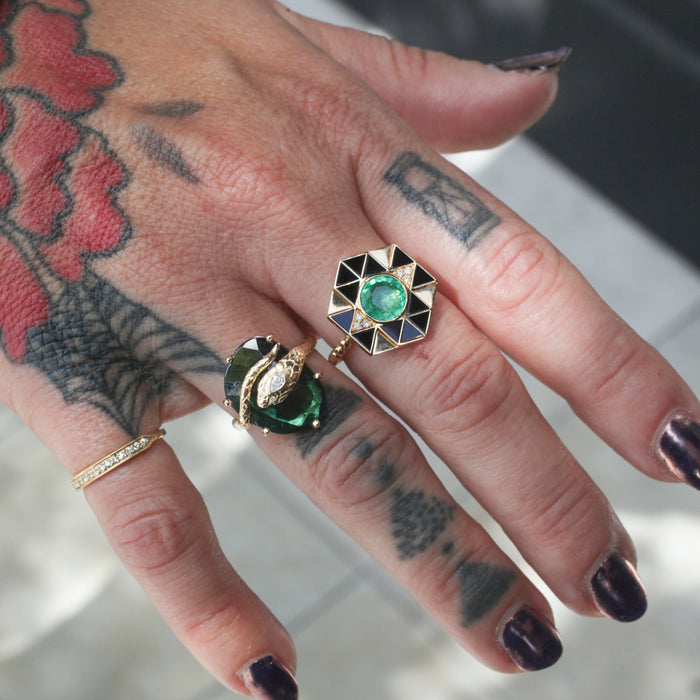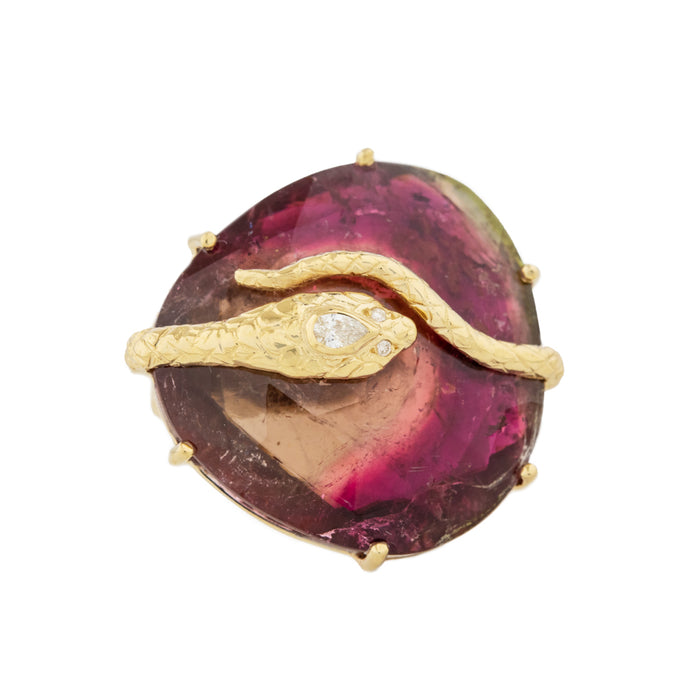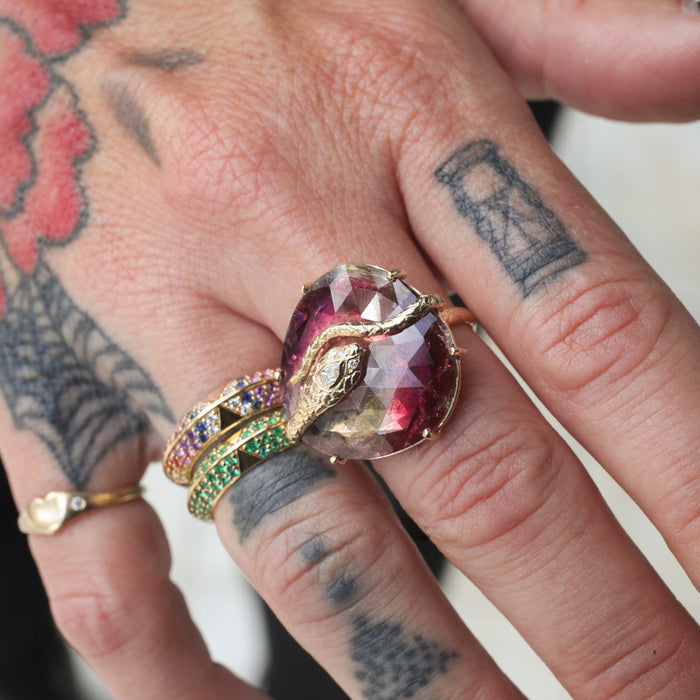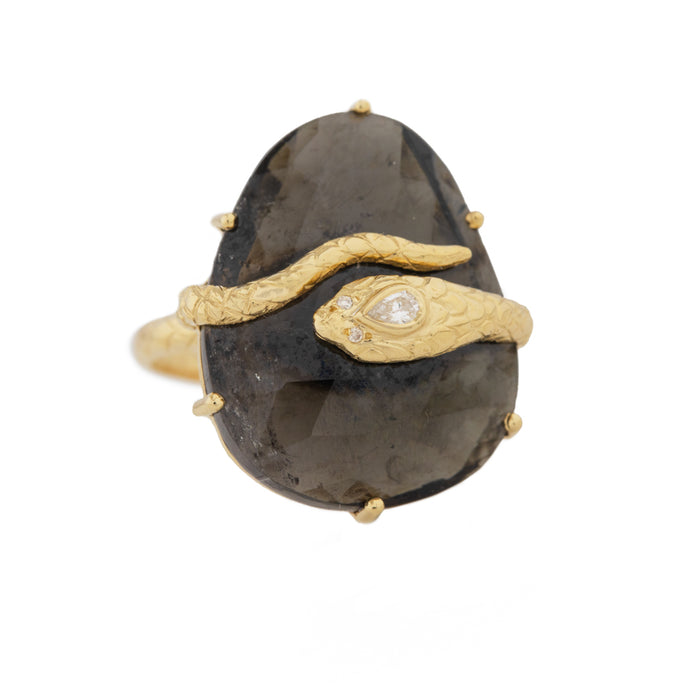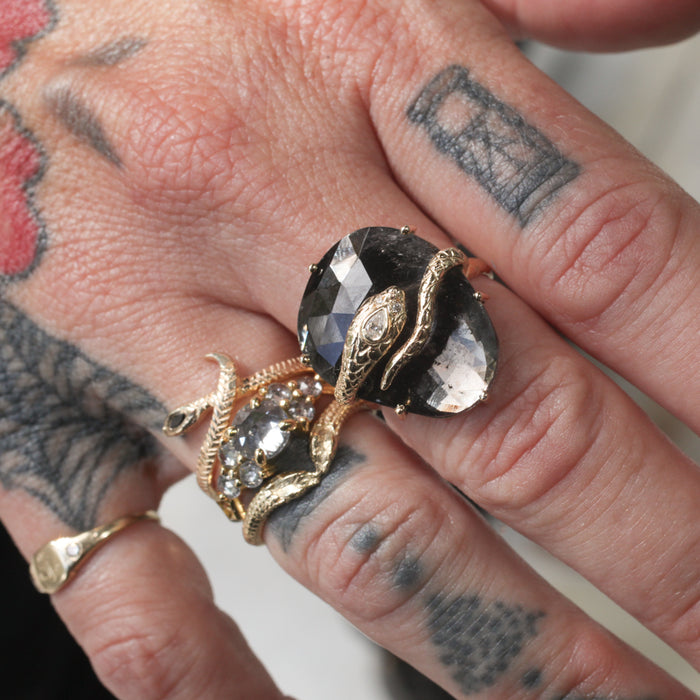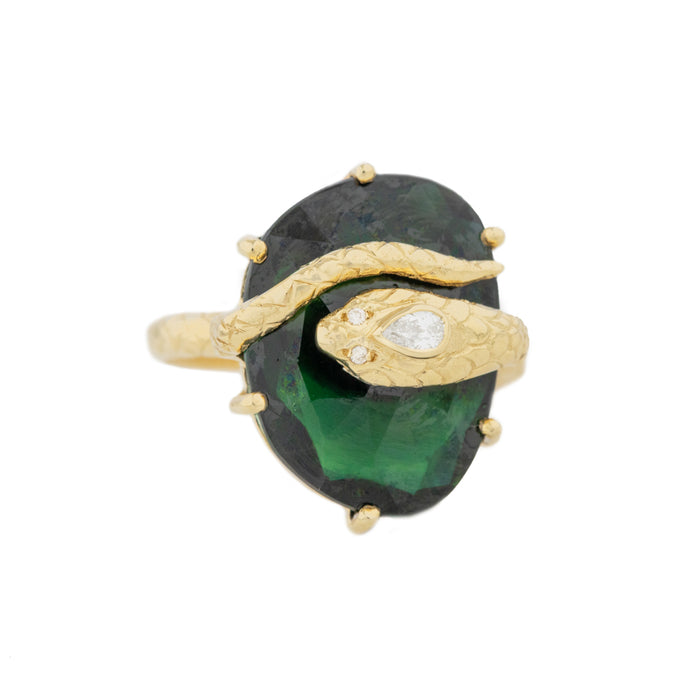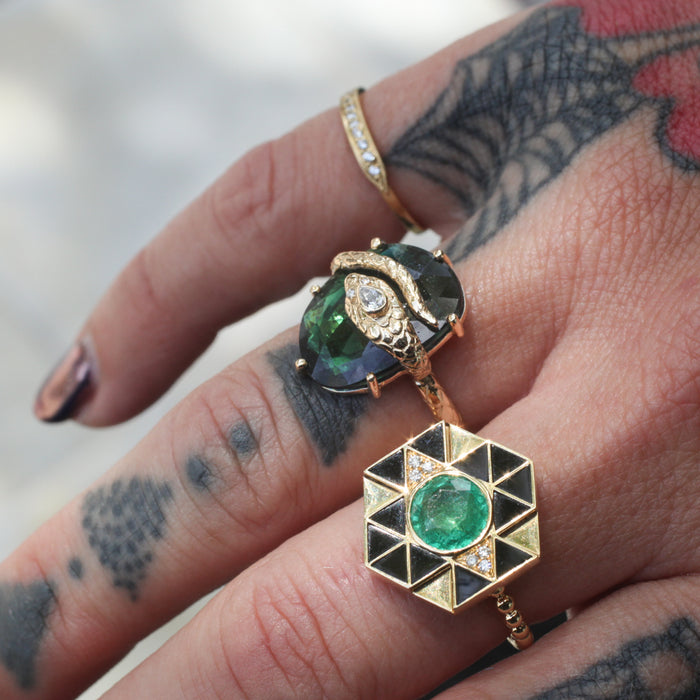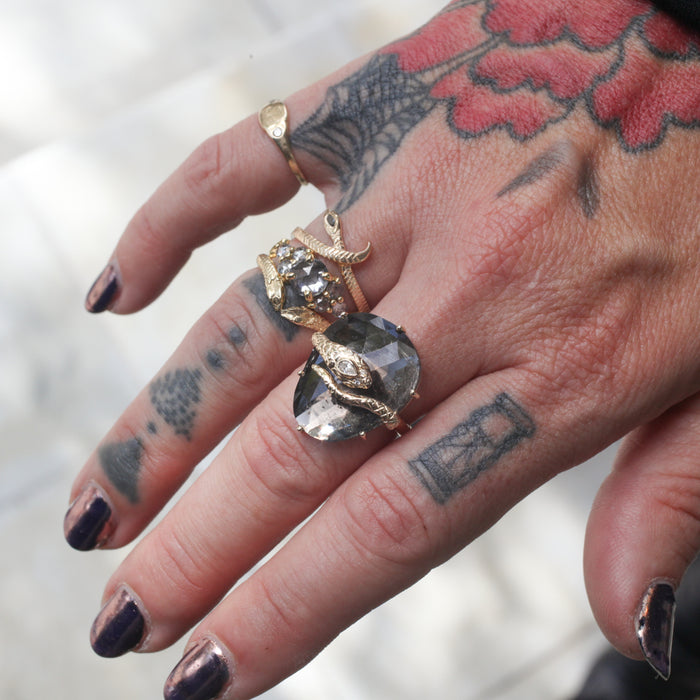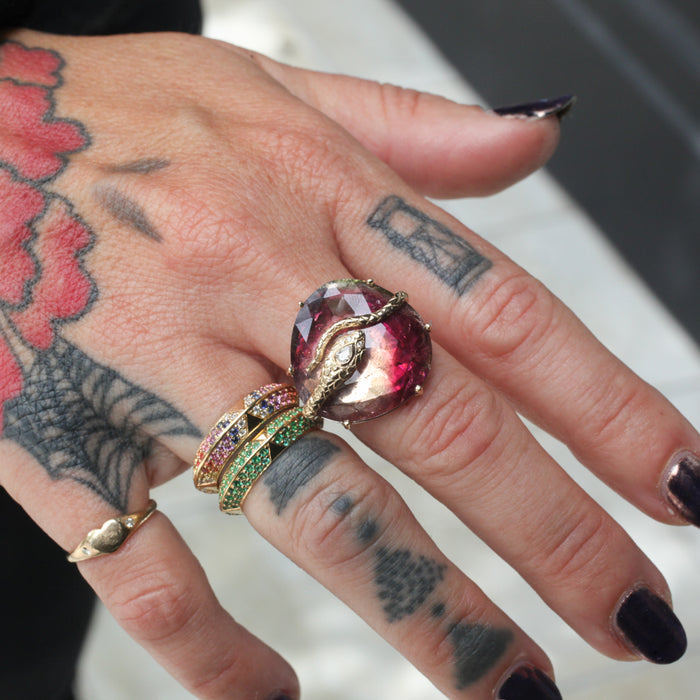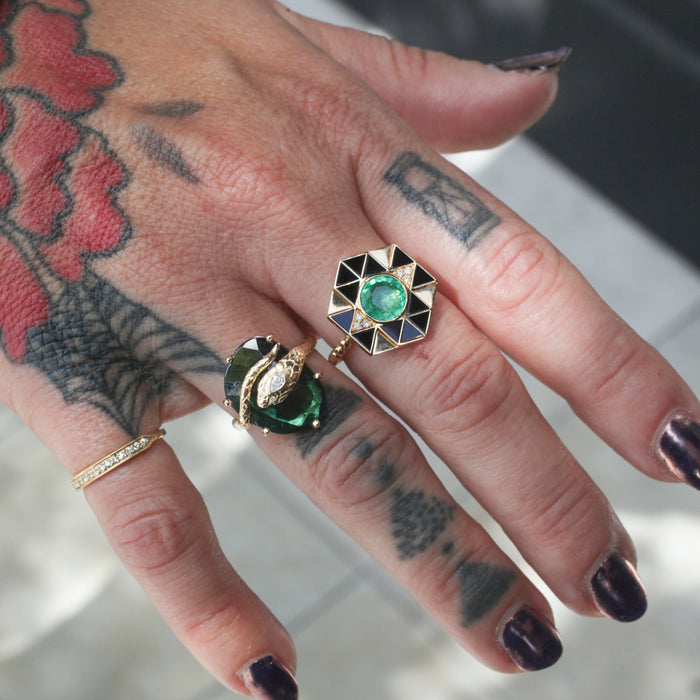 Cobra Tourmaline Ring
$3,550.00 - $5,235.00
One-of-a-kind, and extreme in its variations, it's Celine Daoust's Cobra Ring coiled around a beautiful tourmaline slice with a rose cut pear diamond set into its head and two white diamond eyes. Made by Celine Daoust in 14k yellow gold in her Belgium Studio.
- Green Tourmaline: Size 7
- Watermelon Tourmaline: Size 7.25
- Grey & Lavender Tourmaline: Size 7.25
Green tourmaline
Watermelon tourmaline
Grey & lavender tourmaline