Hello There.
please login to your account to see what's inside
Lost Something?
please enter your email & then check it to retrieve a password reset
Make An Account!
check ze box for updates, specials, pop-ups, and new piercing & welding dates.
Back Order
We're out right now but we're happy to make one just for you! Expect 6-8 weeks for delivery.
FREE CONTIGUOUS US SHIPPING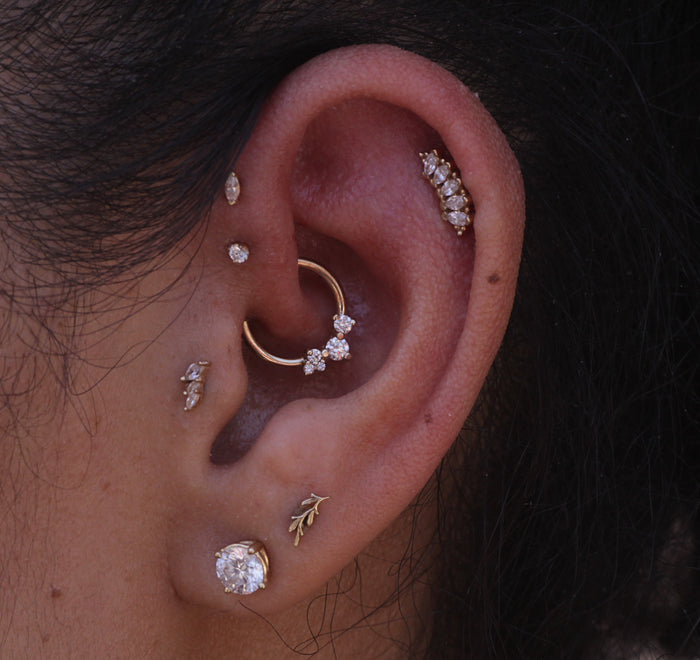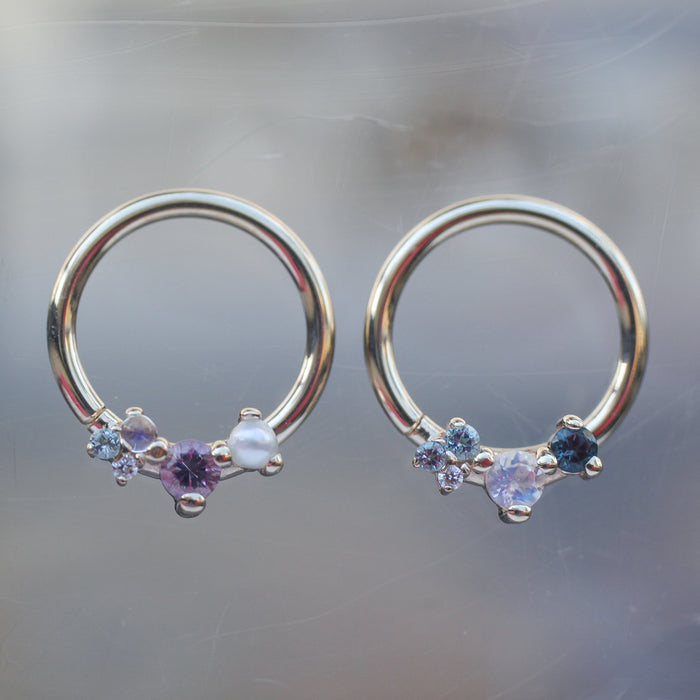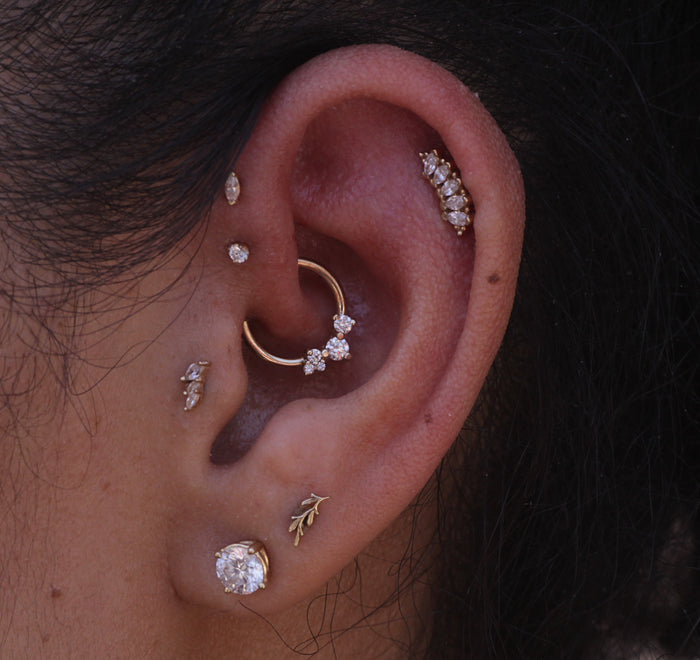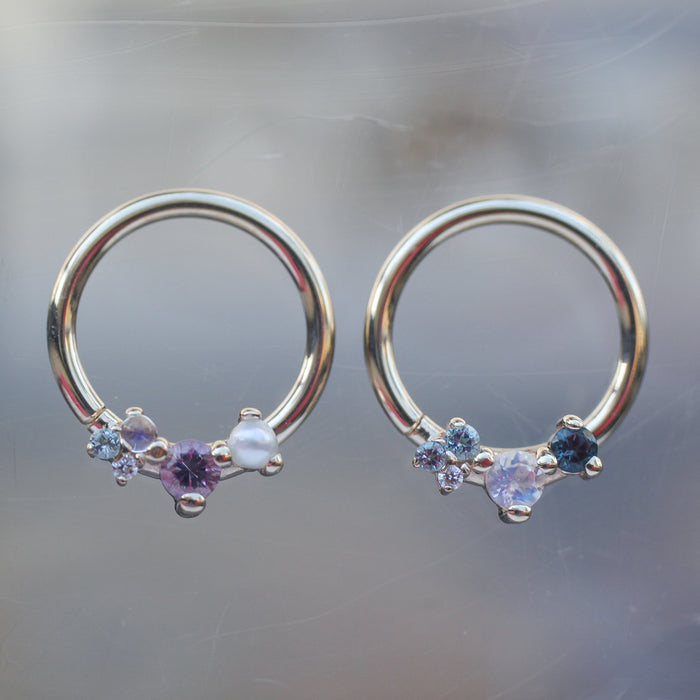 Ripple Ring
$520.00 - $765.00
Graduated gems organically cascading in a ripple along a seam ring like the colors and light dancing off waves in the ocean. Designed by Mel, shop manager at our sister studio Rose Gold's in collaboration with BVLA, this daith or septum ring is inspired by her great grandma's brooch gifted to Mel to wear at her beach wedding. Handmade in solid 14k gold by BVLA in their Los Angeles Studio.
This listing is for a single 16g 3/8" diameter seam ring. If a variant is not in stock, it will be made to order in 8-12 weeks. All piercing jewelry is FINAL SALE! If you have any questions, please email piercings@fiatluxsf.com prior to purchase.
white diamonds
light amethyst - pearl - rainbow moonstone - aquamarine - diamond
- blue ombré - london blue topaz - swiss blue topaz - aquamarine - rainbow moonstone - white diamond
black diamonds
turquoise - white diamond
light amethyst
sunstone - rose cut white diamond - brilliant white diamond
14k yellow gold
14k rose gold
14k white gold
Size