Hello There.
please login to your account to see what's inside
Lost Something?
please enter your email & then check it to retrieve a password reset
Make An Account!
check ze box for updates, specials, pop-ups, and new piercing & welding dates.
Back Order
We're out right now but we're happy to make one just for you! Expect 6-8 weeks for delivery.
FREE CONTIGUOUS US SHIPPING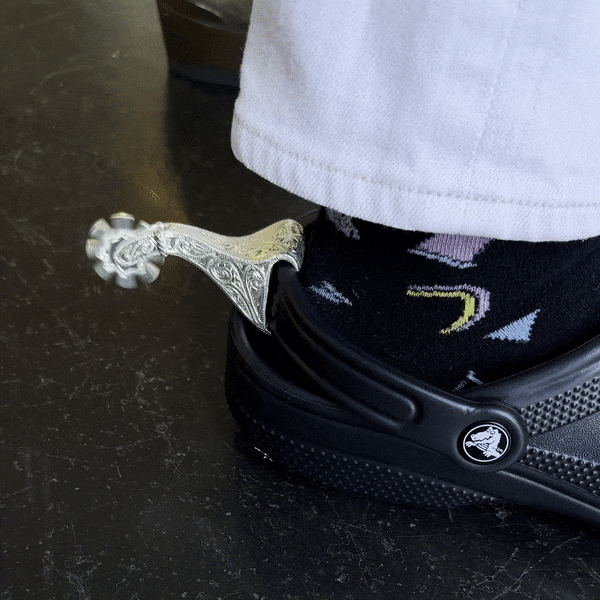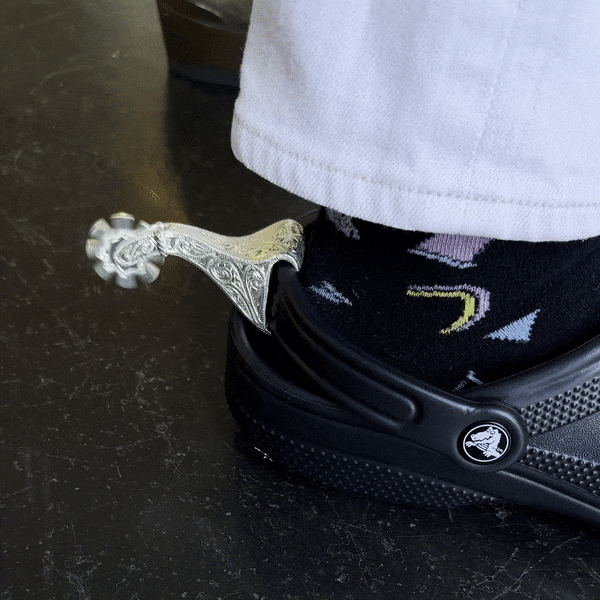 Yeehaw! Spur
$1,500.00
Yeehaw! A spur for the badass Croc-wearing cowgirl carrying on the tradition. Articulate and ready to pop onto that heel strap. Handmade and engraved in sterling silver by Ali Munn in her Vancouver Studio.
An entry in A Foot of Gold: the 7th Fiat Lux Annual Maker's Competition. Jibbitzy accessories for your feet. More specifically, your shoes. More specifically, your Crocs, you know, those little things that kids love to put all over their favorite toe-ventilated shoe? Click here to learn more & see all the entries.