Hello There.
please login to your account to see what's inside
Lost Something?
please enter your email & then check it to retrieve a password reset
Make An Account!
check ze box for updates, specials, pop-ups, and new piercing & welding dates.
Back Order
We're out right now but we're happy to make one just for you! Expect 6-8 weeks for delivery.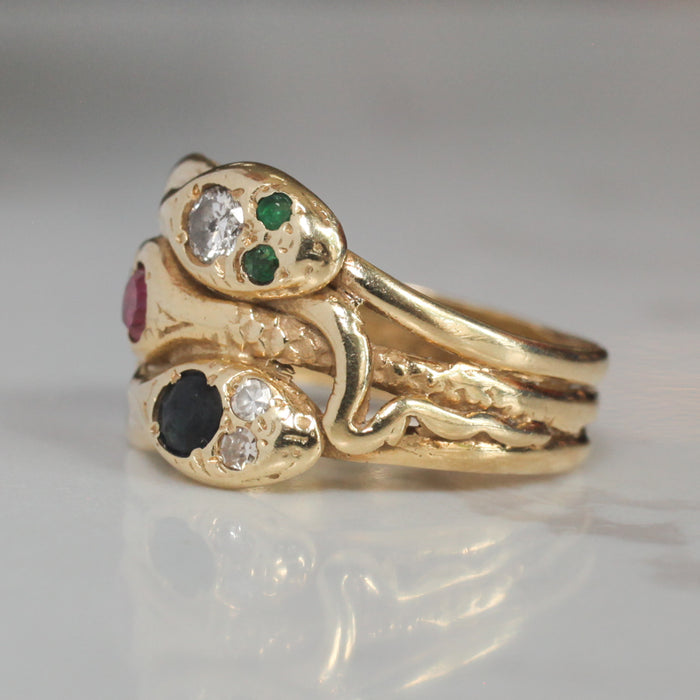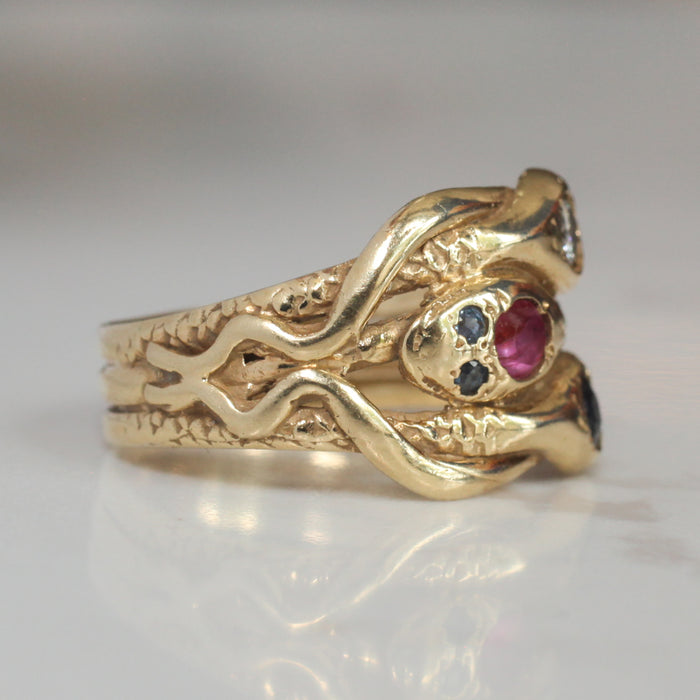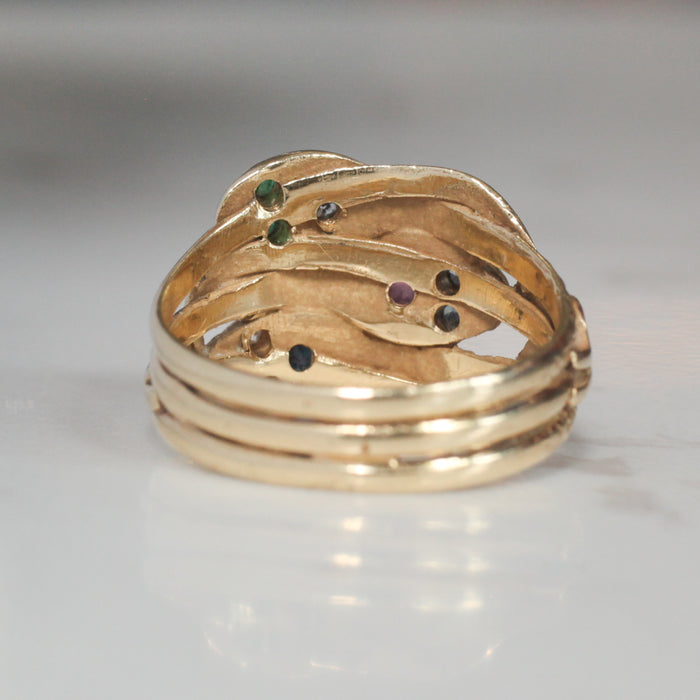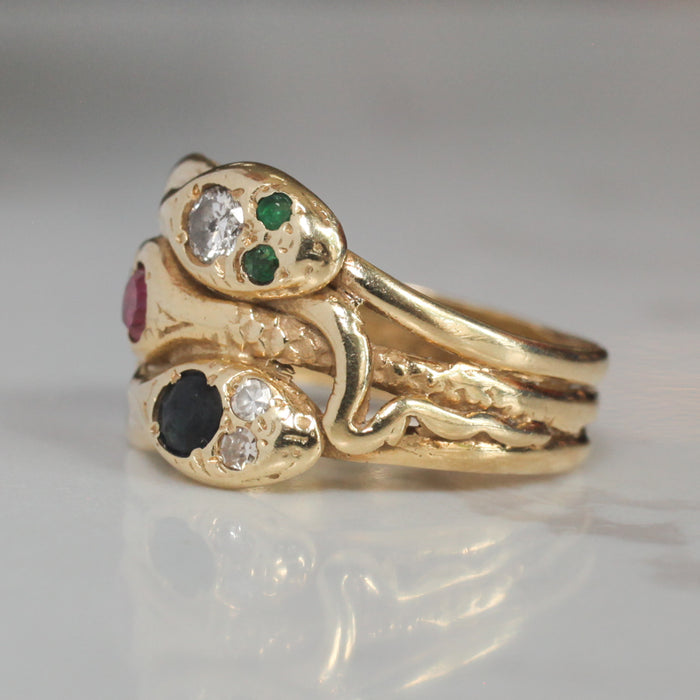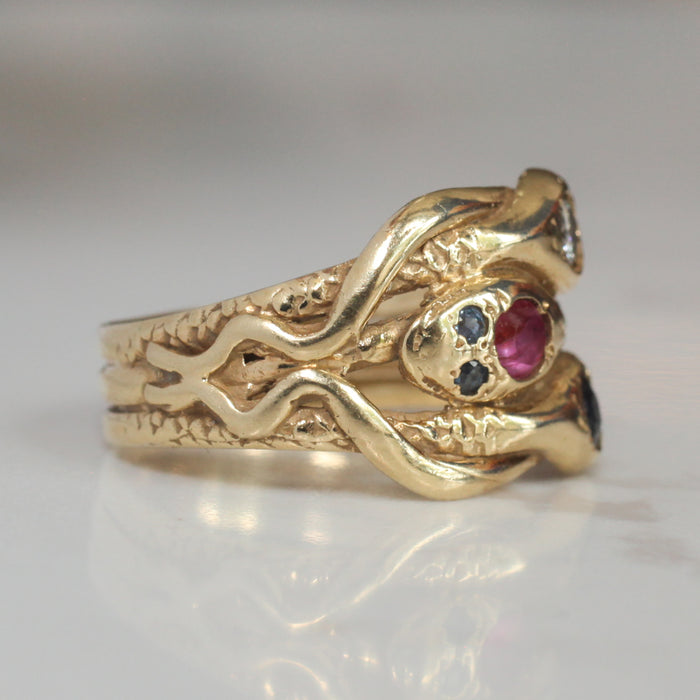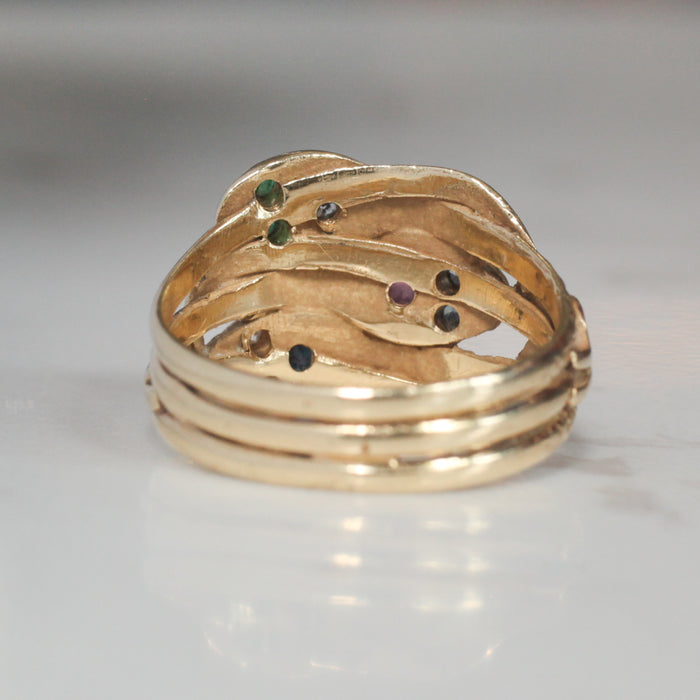 Vintage Triple Snake Ring
$1,950.00
It's an ophidian threesome! Colorful and coiled snakes with ruby, sapphire, diamond heads and emerald, diamond, sapphire eyes, set in 14k yellow gold. Currently a size 7.5 and can be reshaped to size up or down one size, leave a note at checkout with the size you need (click "add note")! All vintage is final sale! If you have any questions, please email info@fiatluxsf.com prior to purchase.