Hello There.
please login to your account to see what's inside
Lost Something?
please enter your email & then check it to retrieve a password reset
Make An Account!
check ze box for updates, specials, pop-ups, and new piercing & welding dates.
Back Order
We're out right now but we're happy to make one just for you! Expect 6-8 weeks for delivery.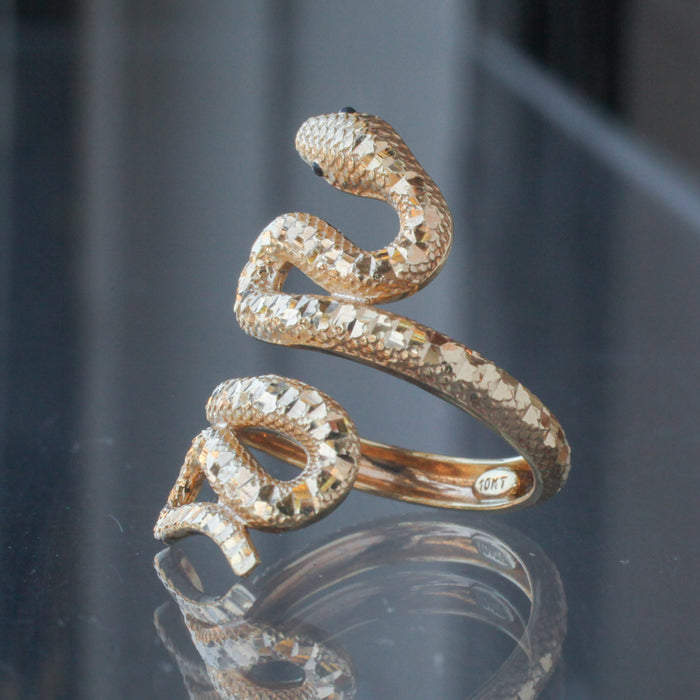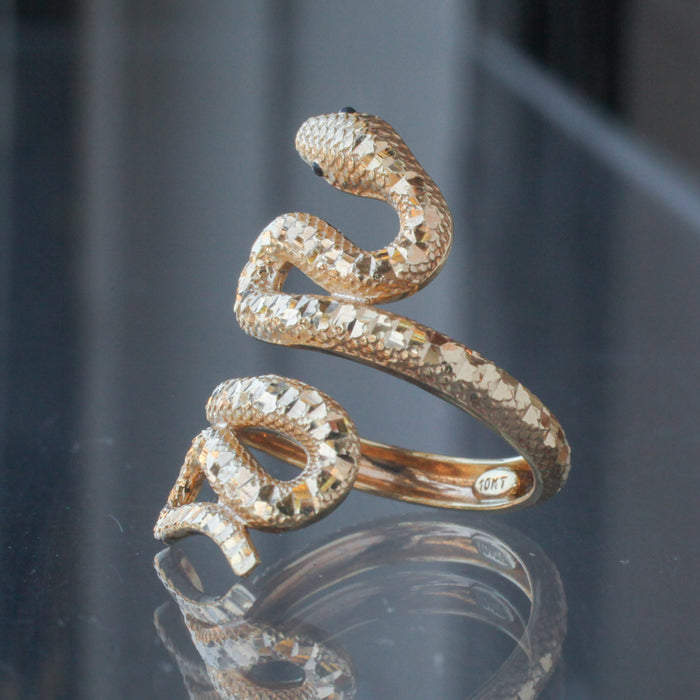 Vintage Disco Snake Ring
$600.00
A side winding snake boogies across the dance floor with bright reflective engraved facets all along its body like a disco ball in 10k yellow gold. This vintage ring is a size 6.75 and not resizable. All vintage is final sale! If you have any questions, please email info@fiatluxsf.com prior to purchase.