Hello There.
please login to your account to see what's inside
Lost Something?
please enter your email & then check it to retrieve a password reset
Make An Account!
check ze box for updates, specials, pop-ups, and new piercing & welding dates.
Back Order
We're out right now but we're happy to make one just for you! Expect 6-8 weeks for delivery.
FREE CONTIGUOUS US SHIPPING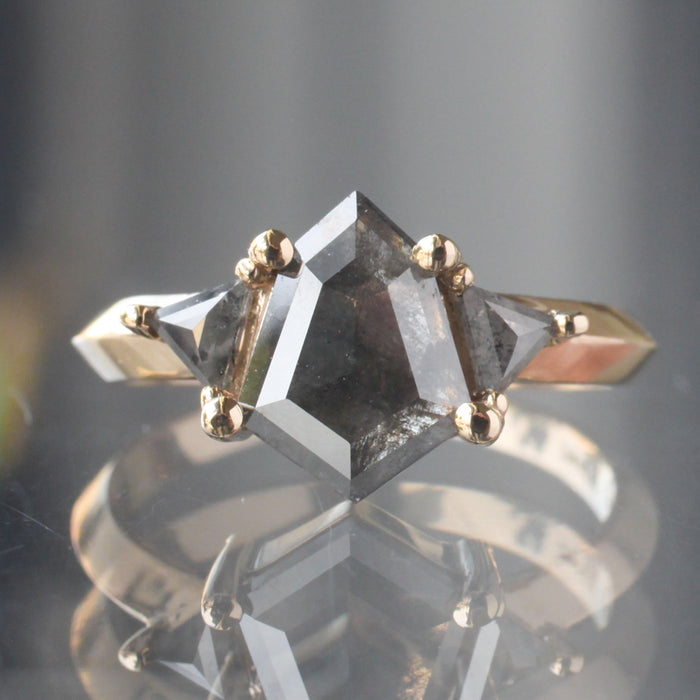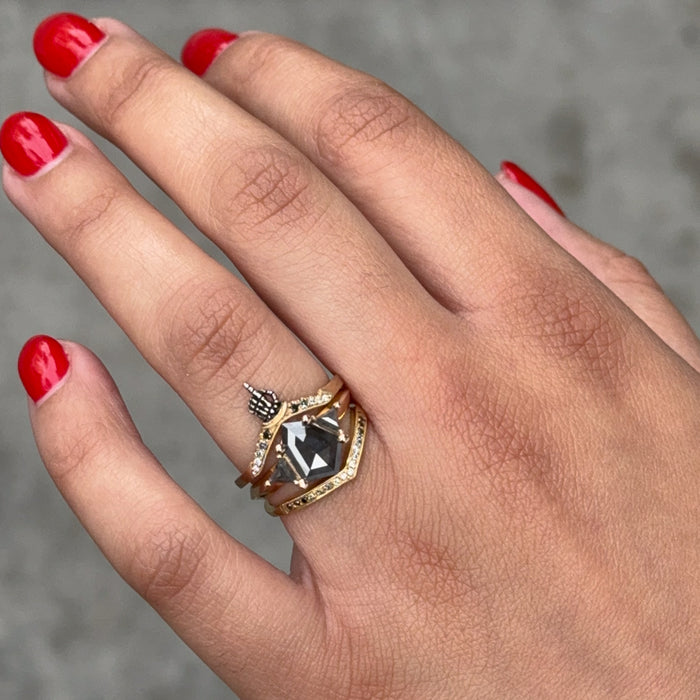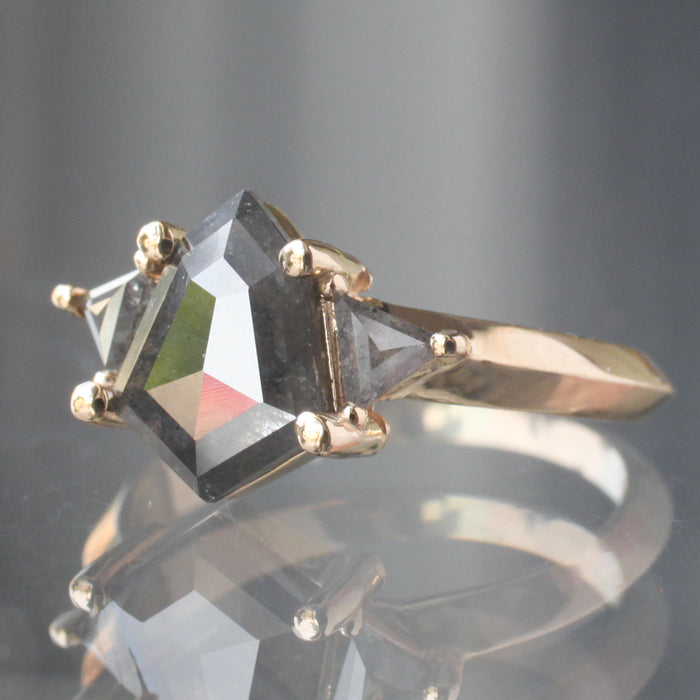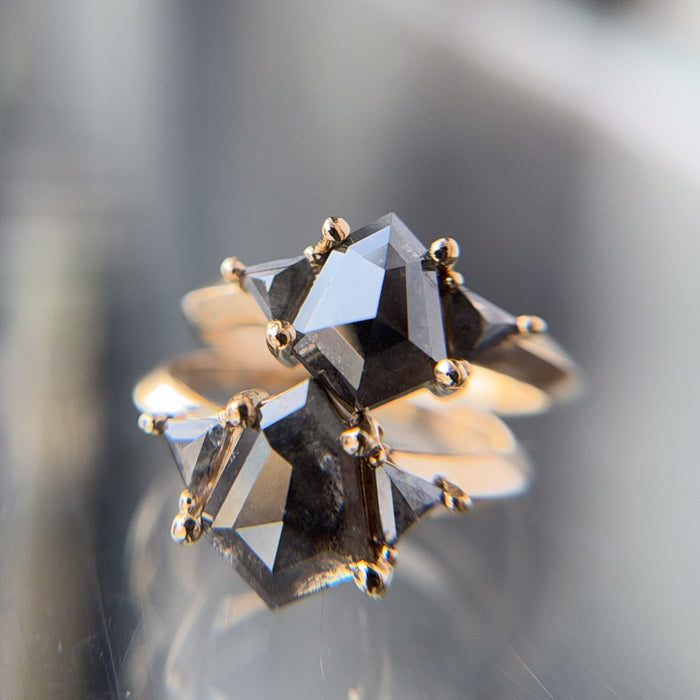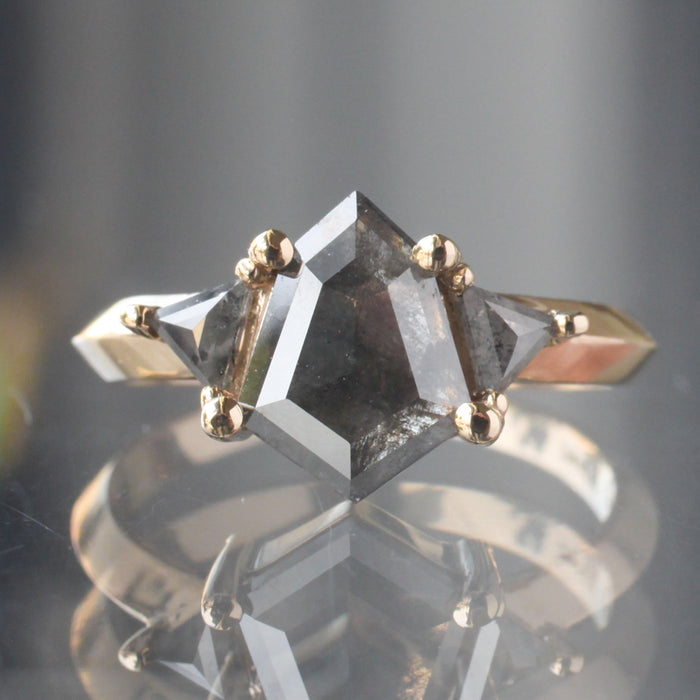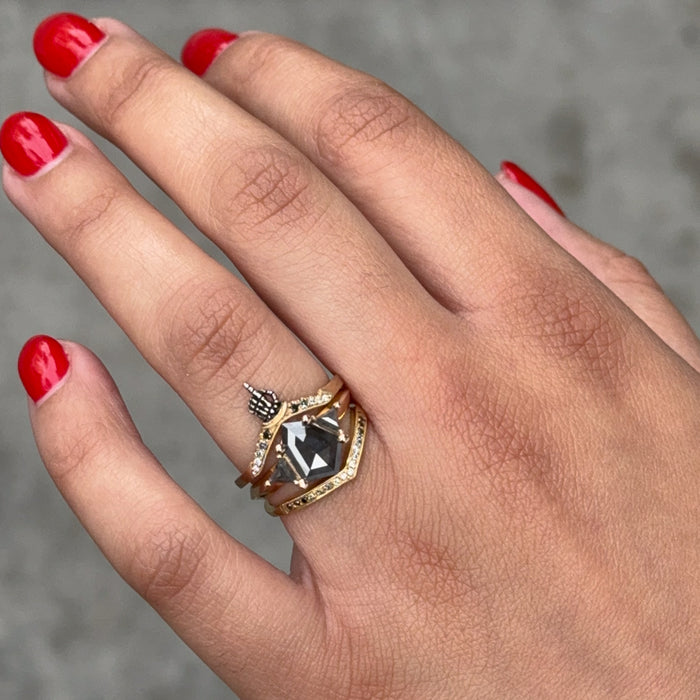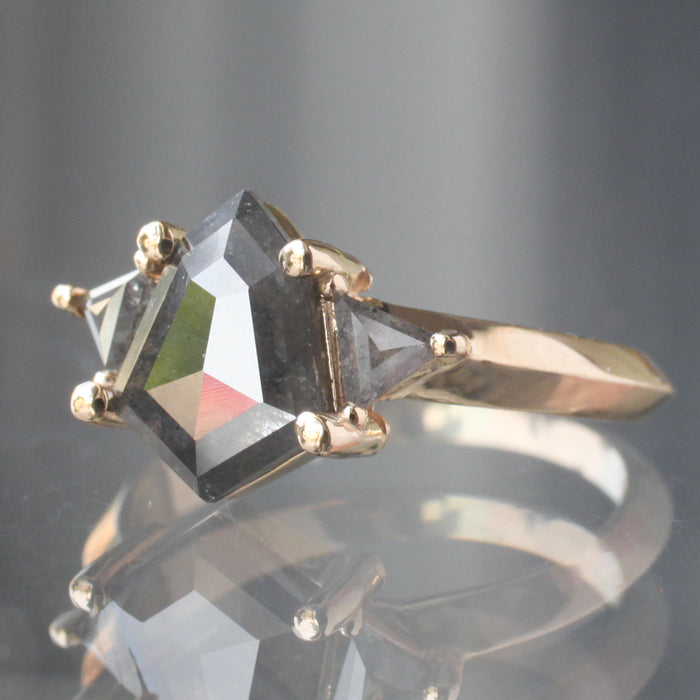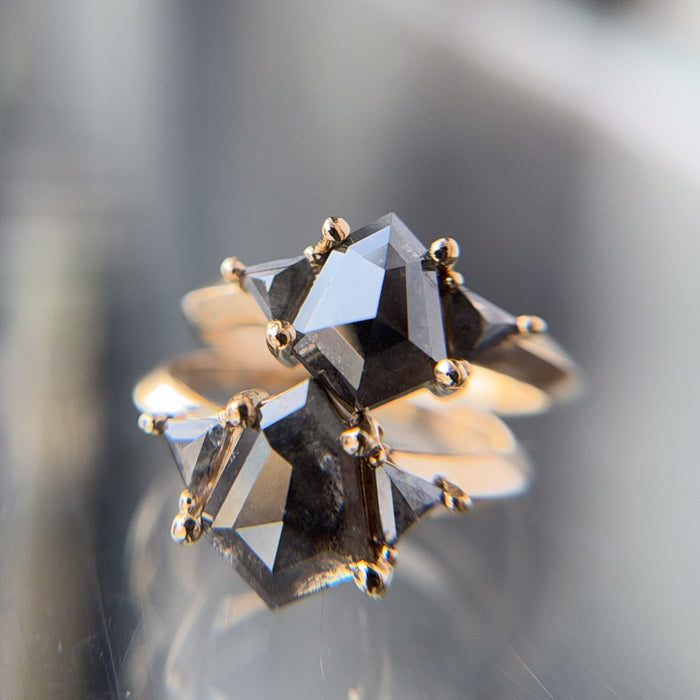 Soft Black Caliburn (1.46ct)
$4,000.00
Caliburn, Excalibur, what's in a name when this is the diamond ring that grants you mythical strength, because call it what you will, it's your power. A special kite cut natural soft black 1.46ct diamond in 14k gold, flanked by two little natural soft black matched rose cut triangle diamonds (.25ctw). Handmade by our friends Digby & Iona in their Brooklyn studio.
Currently a size 6 and resizable, so please leave your size in the checkout notes (click "add note" to save)! 
Click here for it's sister, the Deep Black Caliburn.